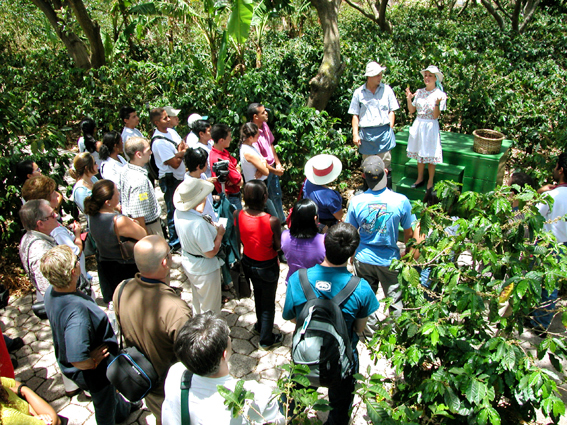 June 23, 2018
Properties in Costa Rica
Despite being a very small country, Costa Rica has natural wonders that attract tourists from all over the world. Beaches, volcanoes, wild refuges and waterfalls are several of the attractions that can be enjoyed in the country, which makes this small piece of land a hidden treasure when talking about natural biodiversity.
The perfect place for a well-deserved vacation.
Costa Rica has some of the most paradisiacal beaches in the world. With infinite options, having more than 200 different beaches throughout the Pacific and Caribbean coast, white sand and transparent waters with warm temperature all year long make these beaches a desired destination for tourists, as well as fishing fanatics and surfers. Diving is a very common activity where you'll be able to appreciate whales, sharks, turtles, giant rays, colorful fishes, and corals.
Places like Tamarindo, Manuel Antonio, and Dominical are very popular in the Pacific. In the Caribbean we have Puerto Viejo, with its unique style attracts visitors to its beaches, and to get to know its music and its folklore. Sometimes referred to as a surrealistic experience, these beaches are surrounded by nature that makes its presence all the time.
If you are more of a cooler weather and a fresh air person, the perfect choice lies in the mountains. Costa Rica has a rain forest that represents 2% of the world's natural biodiversity, with more than 800 types of birds, mammals, reptiles, and amphibians. Active volcanoes, such as the Arenal, are perfect for a ride on the slopes of the volcano or to relax in the hot springs.
For those who love adrenaline, you can rappel in one of the many waterfalls in the country or explore the jungle in a canopy ride in the best Tarzan style, satisfying all your expectations.
With more than 11 Conservation Areas, walking through the forest is the perfect method to appreciate the flora and fauna of the National Territory without any problem. Breathing fresh air, listening to nature and having wide open eyes for the fantastic creatures that appear on the trails is one of the most magical tours this beautiful country has to offer.
Costa Rica has two seasons, the dry (December to April) and the rainy or green season (April-November). Although these two seasons are not well defined, characteristic of a tropical country, rains arrive unannounced and it is quite common to feel the breeze during the afternoon and nights.
If what you want is to enjoy full-time sun you are better off coming during the dry season. With temperatures ranging between 26-30 degrees, it is ideal for vacationing, cooling off in the sea, or chilling with coconut water under the shade of a palm tree.
Being located between North America and South America, Costa Rica serves as a migratory route for different types of animals, from birds to whales. In any activity, nature will be present making this experience unforgettable. The climate, its spectacular beaches, and friendly people with its 'Pura Vida!' make Costa Rica the perfect place to vacation.