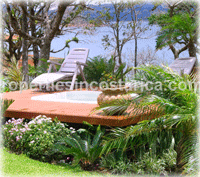 2 BED / 2 BATH / 2 + Parking
Price: US $560,000 Make your offer!
With an interior that boasts open floor plans and exquisite teak featured appointments, this home feel incredibly peaceful, spacious and relaxing. The curved nature and styling of the rooms are perfect for large banks of windows dramatically framing your lake views, while an abundance of natural light fills the structure.
More Information...