Montezuma Small Apart-Hotel - 4 Buildings - Swimming Pool - Near Beaches
ID CODE: #3311
Sales Price:US$350,000 Reduced to US$289,000
Land size: 2200 m2
Construction size: 200 m2
Bedrooms: 6
Bathrooms: 4
Parking Spaces: 10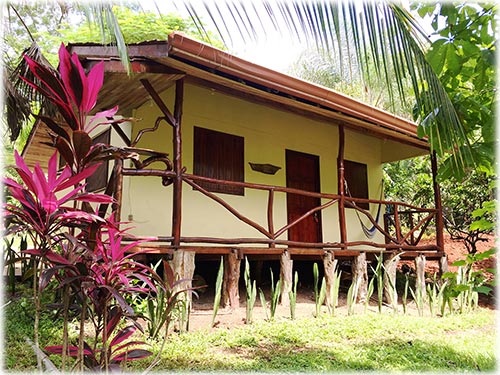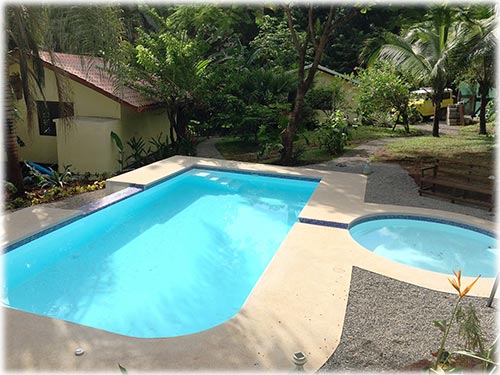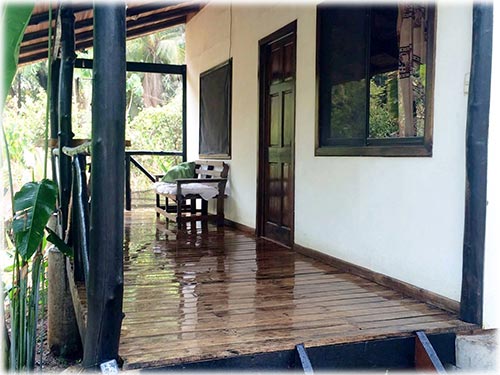 Click on the pictures to enlarge
Newly remodeled, this small hotel is located on the main road and only three minutes to the town and beaches of Montezuma. There are 4 buildings, furnished with kitchens and private bedrooms, one building unfinished. Enjoy the lovely pool, newly installed, to relax and cool off after an exciting day in the adventurous Montezuma area.
The buildings are in excellent condition and are spaced with privacy on the large lot, over 1/2 acre, among manicured tropical gardens. The nearby creek is the flow from the large waterfall, a must-see tourist attraction.
Montezuma has long been Costa Rica's Bohemian village on the shores of the Pacific. The kicked-back attitude is the theme of the place but there is lots to do as well, horseback riding, canopy and zip line rides, trips to the waterfalls, body surfing, board surfing and much more. Several restaurants and souvenir stores line the streets of the town.