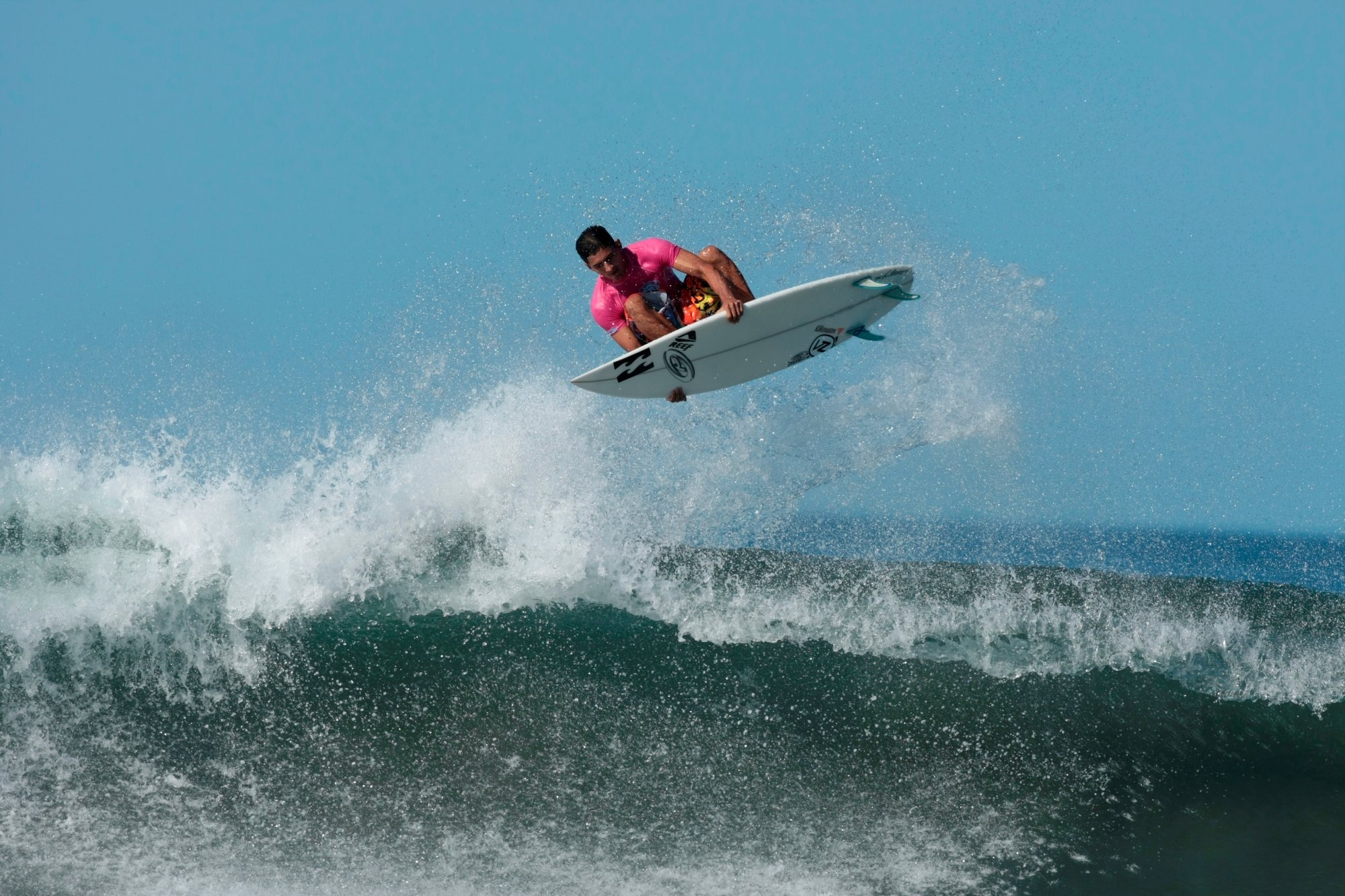 Costa Rica is a world-class surfing destination known for its legendary surf spots up and down the long stretches of sandy white beaches that define the coastline. There are breaks here for everyone from the pros to the beginners. It's a fantastic spot. Tamarindo, Nosara, Jaco, Playa Grande, and Nicoya Peninsula are among the many surf spots here. There are a wide variety of package and trips to be found that include much more than just surfing too. Wildlife adventure tours, zip-line tours, horseback riding, snorkeling, diving and sunset sailing are among the many outdoor activities that vacationers can enjoy when booking a trip to Costa Rica.
If you are a beginner looking for a resort type experience than Tamarindo is one of the best spots you can venture for a vacation. Here you can surf while also enjoying the finer things in life. With an abundance of four and five star resorts and golf communities, there are packages, hotels as well as vacation rentals to choose from. You can explore the culture and have plenty of fine dining and shopping opportunities in town. Playa Pavones, not far for Tamarindo, offers world-class surfing with a famous point left break where seasoned surfers can be found riding the legendary waves. Playa Tamarindo is perfect for the beginner.
If you are looking for something a little more challenging and rustic, the Nicoya Peninsula is a fantastic option. This rustic destination is popular with a younger crowd and attracts surfers from around the world. Nosara is probably home to the most consistent break in Costa Rica, Playa Guiones. Here both beginners and experts can enjoy surfing and sandy beach breaks makes it the perfect place to learn when waves are small.
Playa Grande is also located along the Nicoya Pensinsula and offers consistently great surf in Costa Rica. Bordering the Las Baluas National Park and a popular leatherback turtles nesting spot creates the perfect backdrop for a surfing vacation filled with wildlife spotting and outdoor adventure. This sleepy little surf town is the perfect alternative to vacationers wishing to avoid the crowds of Jaco and Tamarindo.
Jaco may just be one of the most popular destinations for vacationers. Nearby Playa Hermosa offers massive swells. Here pros can be found surfing. The smaller Playa Jaco is perfect for beginners. These are the breaks closest to San Jose making it the most convenient location for travelers who don't want to have venture far once landing. The lively town of Jaco combined with excellent surfing options makes it a fun Costa Rica destination especially popular among young people.
For a real adventurous surfing vacation, you can always venture down to the Osa Peninsula where there are legendary breaks. The area was named by National Geographic, the most biologically intense place in the world. It's just a treasure trove for the surfers who come to Costa Rica each year to get lost in the waves. Whether you are an established surfer or someone new to the sport, you can find a grove here. It is also home to many legendary breaks that surfers will spend a lifetime to master.
If you are looking for a surfing vacation, there are few places in the world that can compete with what Costa Rica offers. Here you can spend your days outdoors thriving in the ocean with plenty of opportunities to explore nature by land or sea. There are also lots of good diving spots too along the coast. Whether your brand new to surfing is a seasoned suffer, there is something here for everyone. In Costa Rica, the surf is always up.