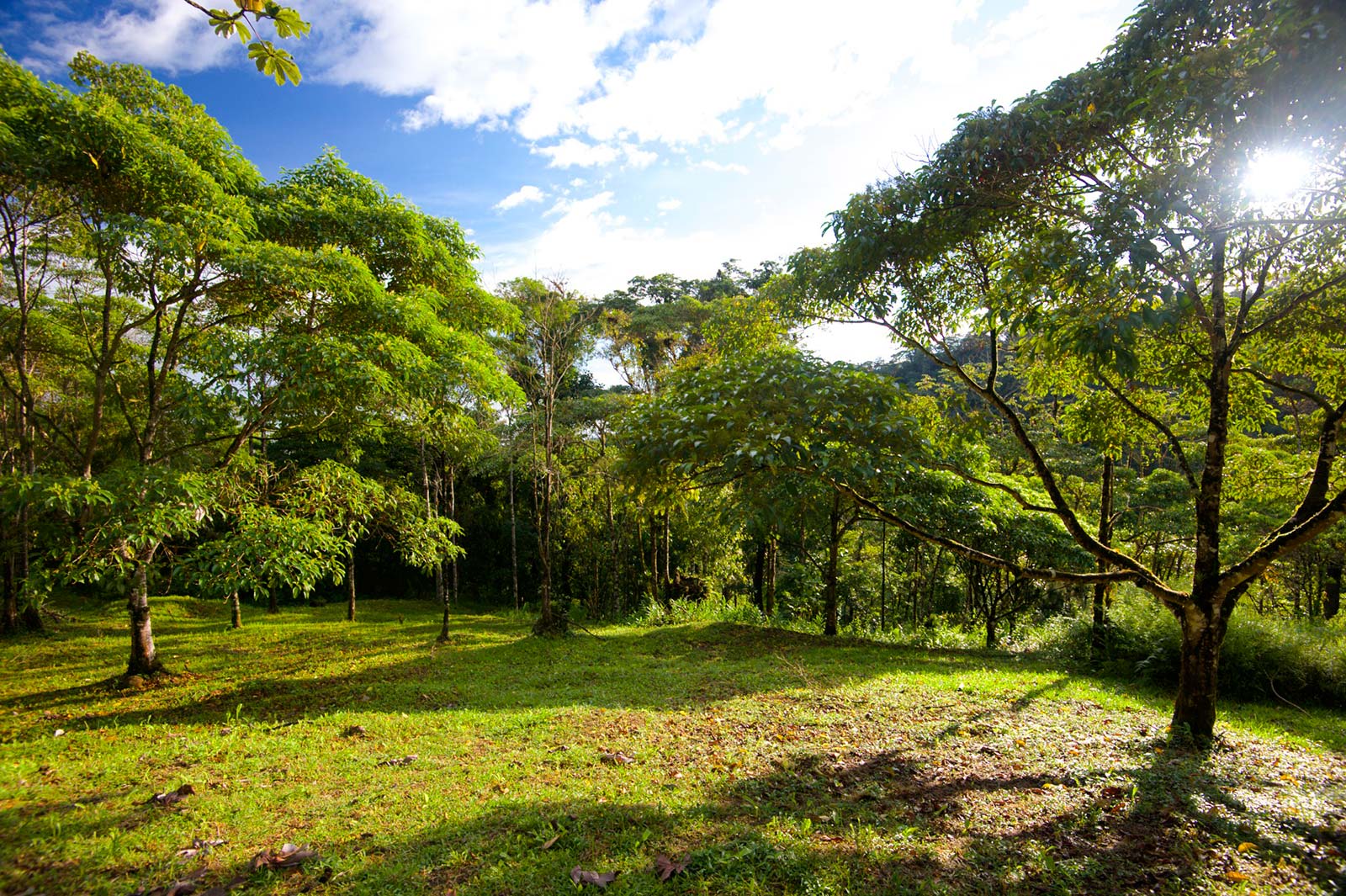 Rainy season is approaching Costa Rica, which signals time to slowdown and take a break from sun filled days. Towns slows down from the seasonal tourist swell. It's actually a great time of year to be in Costa Rica. Marking a time when you can really rest. With the afternoon showers, the green becomes even greener during the rainy season, and the weather a little cooler.
Costa Rica's seasons are divided between the wet and dry seasons. May through November mark rainy season, and the time to kick back. January, December and November are the coolest months. A tropical country because of its close proximity to the equator, Costa Rica has no real winter, and the sun shines here throughout the year. The rainy season is a welcomed break for most people from the sun struck days.
Traveling during the rainy season also means lower prices and deeper discounts because it is less popular. People who own vacation rentals usually choose this time of year to take a break from renting their home to take advantage of the property for their own personal use. Prices can be 10% to 40% lower during the rainy season. While this time of year sees more frequent storms, for the most part, rainy season means an afternoon shower. Against the backdrop of the magical forests and mountains, it is a lovely time of year. There are still visitors but the population does not swell the way it does in December and January and then again during the spring break in March.
Expect the mornings and early afternoons to be sunny with rain hitting near the late afternoon and early evening sometimes continuing overnight. The rain brings a welcomed transitioned from the near perfect weather this country offers. There is no real summer in Costa Rica. March through May actually mark the hottest months. About 100 inches of rain fall each year with some mountainous areas getting as much as 25 feet of rainfall. It's wet here. It's also when the sea turtles come in to nest in large numbers, which is perhaps one of the most magical experiences you can have.
For the most part it rains at the same time everyday, making planning outdoor activities easy. Many take advantage of being outdoor in the morning and early afternoon and then returning indoors during the late afternoon. For many the lack of crowds makes this the best time to visit and take advantage of all the outdoor opportunities. Rivers run higher, the rainforest becomes a little more mystical, and the dry-forests of Guanacaste turn green and lush.