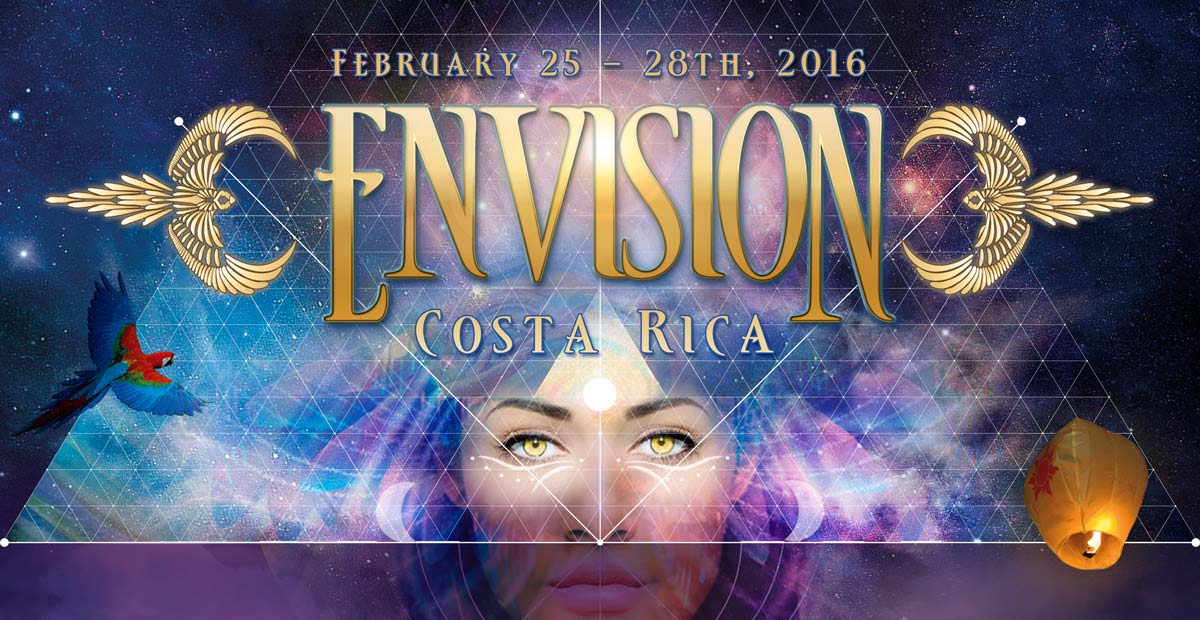 February 25th through February 29th, the Envision Festival will take place in Uvita just a few miles from Dominical. This large annual festival celebrates music, sustainability, holistic health and art. It's a low-key, truly family friendly, non-commercialized event similar to the annual, infamous Burning Man festival in the in the US. It includes talented musicians, artists, yogis, natural healers, and legendary spiritual teachers.
This fantastic music festival is also an environmentally conscious event in every aspect. The founders created the event with the intent to make it sustainable. From composting toilets, using banana leaves instead of disposable plates to biodegradable shower products to stages built using sustainable materials, it's a truly green event.
The festival holds workshops on environmental education and permaculture. The 2016 musical lineup includes several artists such as Shpongle, Beats Antique Live, M.A.N.D.Y, Elephant Revival, Akae Beka, Random RAB, and many more musicians, live artists and workshop leaders such a David Wolfe (He is also one of the world's leading authorities on nutrition and a super food), 7 Songs, Kaypacha, Steven Brooks, Gabriel Meyer, Ali Shanti, among others.
This family-friendly event features an interactive zone where kids 12 and under can play and learn with others. Attendees describe it as a "microcosm of performance art and spiritual enlightenment." It's equal parts eco-conscious gathering and music festival, and well worth the trip to Costa Rica just for the event.