ID CODE: #3349

ID CODE: #3369
Land: 7,000 m2 (1.8 acres) / Construction: 1,650 m2
Living Space: Approx. 725 m2 (7,800 sq. ft.)
14 Beds / 15 Baths / 15+ Parking
Offered at: US$1,595,000
This charming compound is nested atop Escazu with dazzling city and valley views. It features 14 apartments, 8 one bedroom, 5 studio units, 1 large one-bedroom Penthouse and a bistro style coffee area.
More Information...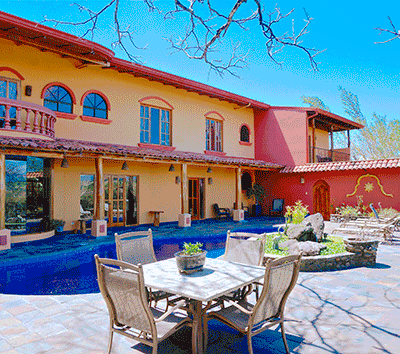 ID CODE: #3473
Land: 1,421 m2 (15,289 sq.ft.) / Construction: 902 m2 (9,710 sq.ft.)
Bedrooms: 5 / Bathrooms: 5.5 / 1 Maids Quarters
Two furnished apartments
Sales Price: US$1,100,000
Nature in Costa Rica has developed the most dramatic ways to express its power and magnificence. A private pocket of land gathers this and also a great set of buildings to enjoy this and also make a good investment.
More Information...