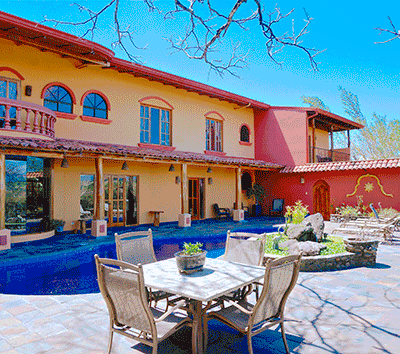 ID CODE: #3473
Land: 1,421 m2 (15,289 sq.ft.) / Construction: 902 m2 (9,710 sq.ft.)
Bedrooms: 6 / Bathrooms: 6.5 / 1 Maids Quarters
Two furnished apartments
Sales Price: US$1,490,000 Reduced to US$1,100,000

Turn-Key!
This dramatic, in a class by itself Santa Ana Estate, is a legal B&B currently closed for retirement. Two original bedroom suites for the hotel were turned into apartments and now have been rented to pay for the property expenses.
More Information...