Dreamy Views to the Nicoya Gulf from Top Seated lot in Gated Development
ID CODE: #3417
Sales Price: US$89,000
Land: 6,500 m2 (69,940 sq.ft.)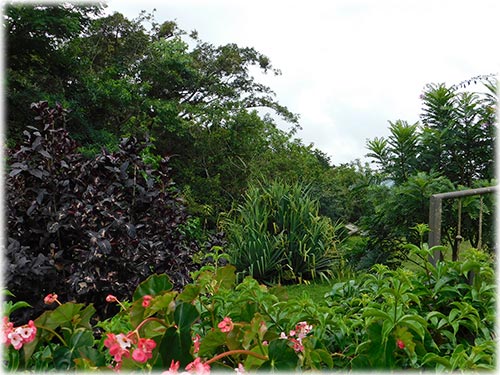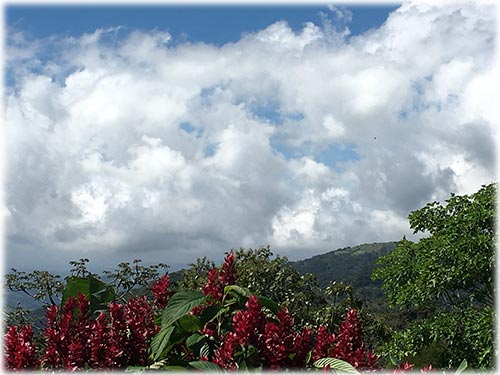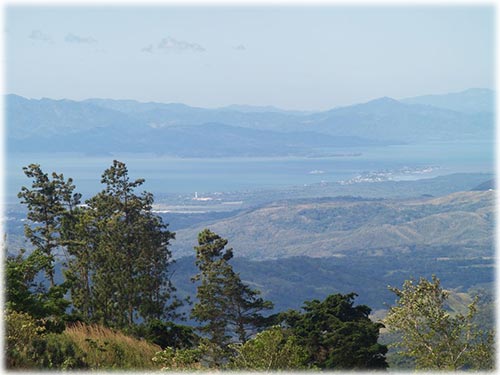 Click on the pictures to enlarge
This beautiful development of coffee fields and tropical gardens is built close to all the amenities, night-life, private hospitals, stores, museums and markets of the Capitol city about an hour away. Locally, on a smaller yet very high-end scale, those amenities are all present, both private and public, at your fingertips. The ever growing city of San Ramon has private medical centers, international schools, restaurants, grocery shopping, cafes, and much more.
This lot is perfectly situated in a private community of International Expats and Nationals, and boasts the very top seat! With all the other homes and lots below you, the views are magnificent. There was a house design laid out by the present owners with one of the most famous designers in the area, for a 2 tiered home that would encompass all the views for almost 360 degrees. So the lot has some rough, yet expensively prepared areas and a building plantel ready to build. But all ideas are welcome! There are no building restrictions here, and you can choose any contractor or architect you want, whenever you are ready to build. Prepping for retirement? Purchase this lovely lot now at well below market value and wait a few years until you are ready to move down. The views and lot will not change.
Priced about 30k below its assessed market value, owners wish to sell immediately at this price point. They have 2 other lots for sale in same development and are willing to make a great deal for all 3. Please inquire at showing of this lot if interested.