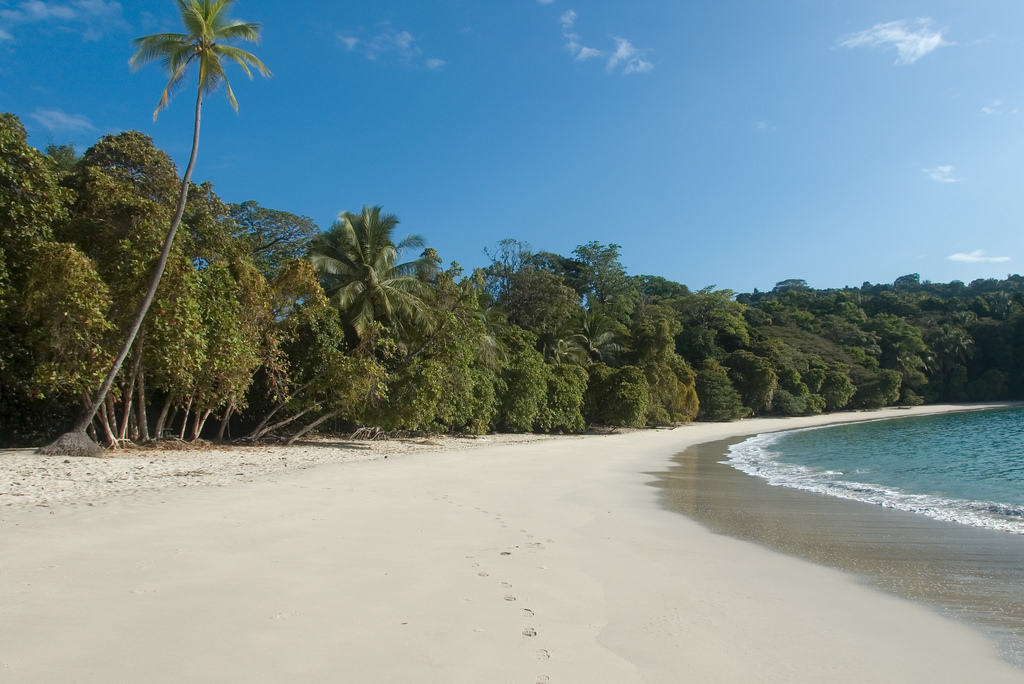 August 25, 2018
Properties in Costa Rica
Manuel Antonio is one of the most famous areas in Costa Rica, a "must visit" location. Despite being the smallest national park in the country it's so rich in fauna and flora that it attracts foreign and national tourists all year round. Below you'll find a great guide to the Manuel Antonio National Park as well as some tips as well as what to do in town.
One of the most visited and acclaimed national parks. It has an opening and closing schedule from Tuesday to Sunday, from 7AM to 4PM and they only let in a certain amount of people. A good recommendation would be arriving early, especially during the peak seasons, otherwise, you will have to wait in line for people to leave the park. There is a fee to enter with a cost of US $ 16 for foreign. There is also the option to visit the park with a tourist guide for an additional charge. This is a really good option since some of the most beautiful animals could be sleeping or hiding, and guides have a special eye for spotting them. Their equipment also allows you to take professional photographs and sight even the smallest animals and insects with details. They also have tons of knowledge about each species and historical knowledge about the park.
Come prepared!
Bring your own beverages and snacks. Once you enter the park, there are no kiosks or ambulant sellers to provide you with food or drinks. Bring sunblock, even though you'll be waking under the shadow of trees, there are some parts where the light still comes through and you'll get sunburned unevenly.
There are several maps placed through the path in order to show you the way to bathrooms and beaches, as well as park rules that must be followed or you'll be fined. The correct disposal of trash is very strict in the park. There are several recycling bins throughout the park as well as regular trash cans to dispose of waste correctly. It is very important to follow the trails that were specially created for humans to prevent accidents.
Keep your eyes open, you'll be walking through the forest and all kinds of monkeys, sloths, butterflies, toucans, snakes, sloths, iguanas and more animals will appear on your way. Inside the National Park, you'll find several beaches to spend the rest of your day and relax after walking through the astonishing forest. White sand beaches mix with the green trees and turquoise ocean. The sea is really calmed and has an unavailable temperature all year long, great for swimming and snorkeling. The translucent water will allow you to see the colorful fishes swimming by your toes. If you are lucky enough, you will notice a sea turtle or a sea ray dancing with the movement of the small waves.
A great idea would be to unfold a towel and have lunch under the shadow of the trees. Be careful! Monkeys and raccoons have a great smell and are very curious, they might approach your picnic site to steal food or personal items with their small hands. These animals must not be fed on purpose, they'll come back for more with their entire herd. Don't be afraid if you open your eyes after a nap in the sand and you find a sloth right above you, they are sleepy animals worth of admiring.
Outside the National Park, there are also several beaches that could be visited. Also with white sands and turquoise ocean where animals will approach you no matter what. Here you will also have locals selling typical beach snacks such as "Ceviche" and "Granizados" to cool up your day. There are several spots to rent aquatic toys like paddle boards, kayaks, snorkeling equipment or even you could parasail. Right next to the beach there are some restaurants to have lunch or dinner. If you are traveling on a low budget, here you'll find hostels, cheap hotels, camping sites, or you can even visit the beaches and park for the day. But, if you are looking for luxury and comfort, there are very good hotels and private houses with beautiful ocean views ready for you!
The picturesque town of Manuel Antonio offers great dining options and perfect stays. Locals will receive you with a smile and guide you through town as you ask. The National Park is a surrealistic experience where you will have fun or relaxing surrounded by the incredible animals that inhabit this place.
Definitely, Manuel Antonio is a place not to be missed!