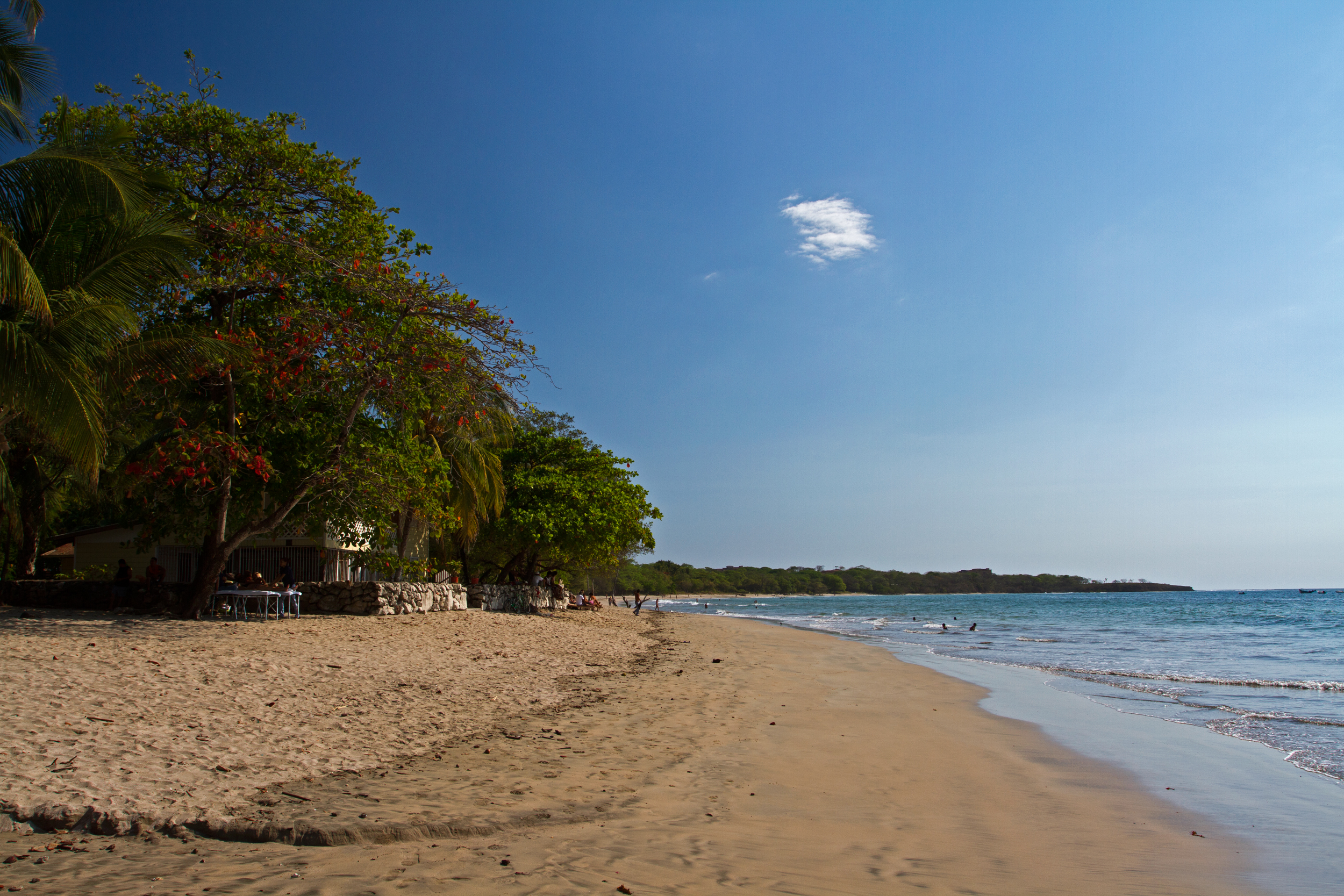 The North Pacific region, commonly known as the Gold Coast, is one of the most emblematic regions of Costa Rica. In this region, you can see a strong Guanacastecan culture which attracts hundreds of foreigners and nationals. Its plains, farms, beaches, and mountains are the excellent combination. If you are planning on moving to this region or a dream vacation, I will recommend you three of the most exclusive and impressive residences to visit. Here, nature, beach, and luxury combine creating the perfect lifestyle.
One of the newest developments, located beachfront of the white sand beaches called Danta and Dantita. The project was designed with colonial colorful houses with a specific distribution order for the luxurious lifestyle to mix with nature and wildlife. Likewise, its streets have panoramic views, enhancing the beauty of the place and creating a feeling of relaxation at all times. It has a beautiful beach club that includes an infinity pool with a restaurant overlooking the sea.
On the beach, there is also a restaurant that opens onto a playground for children. Equipment is provided for activities ranging from boogie, surf, and exploring the area with snorkeling and kayaking. Likewise, it is a great place for lovers of hiking and mountain biking since it has 25 km of hiking trails and 25km bike routes.
It is considered one of the most recognized resorts, golf and spa development of 930 hectares in the North Pacific. A luxurious residential located beachfront of Playa Conchal, one of the most acclaimed beaches in this region. The name "Conchal" means shell, this is because of the unique texture of the sand that is made from thousands of millions of little-crushed pieces of shells. It is composed of a large luxury hotel and different condominiums with private houses for rent or sale. It is one of the most sought-after areas for rentals during the high season since its proximity to the white sand beach and turquoise water that provides great comfort. In addition, there is a private access to the beach club that offers different restaurants, poolside service, access to the fitness center and the wellness spa, in which they implement the most innovative relaxation techniques. The beach club and shared area are great for New Years and Christmas most eccentric and elegant celebrations. It is also well known for other events such as weddings and massive corporate events. The delicacy of its construction and decoration blend perfectly with the beautiful beach. A place not to be missed.
Located in the area of Playa Avellanas and Playa Langosta you will find this elegant beachfront development of 4500 hectares. It has 3 of the best beaches found on the Gold Coast with direct access in different sectors. It mixes elegant properties and details with nature. Upon entering the property you will see forests and land for sale, as well as the different direct accesses to the beach. Further on, precious residences begin to appear, most maintain a colonial hacienda style making reference to Guanacaste's finest folklore. There are also modern houses and small condominiums. Like other exclusive residential areas, it offers fine dining and contains a large luxury beach club with food service, gym, spa and daily activities. For surfers, the three beaches located within the complex have unmissable waves and are recognized for it. It is a quite renamed place especially during the high season, in which the beach club is used for end of the year and Christmas celebrations, weddings and private parties.
The Pacific coast has a great variety of wonders to discover. These 3 projects are very luxurious and can give you all the comfort and satisfaction of knowing one of the most beautiful regions in Costa Rica in the best way.