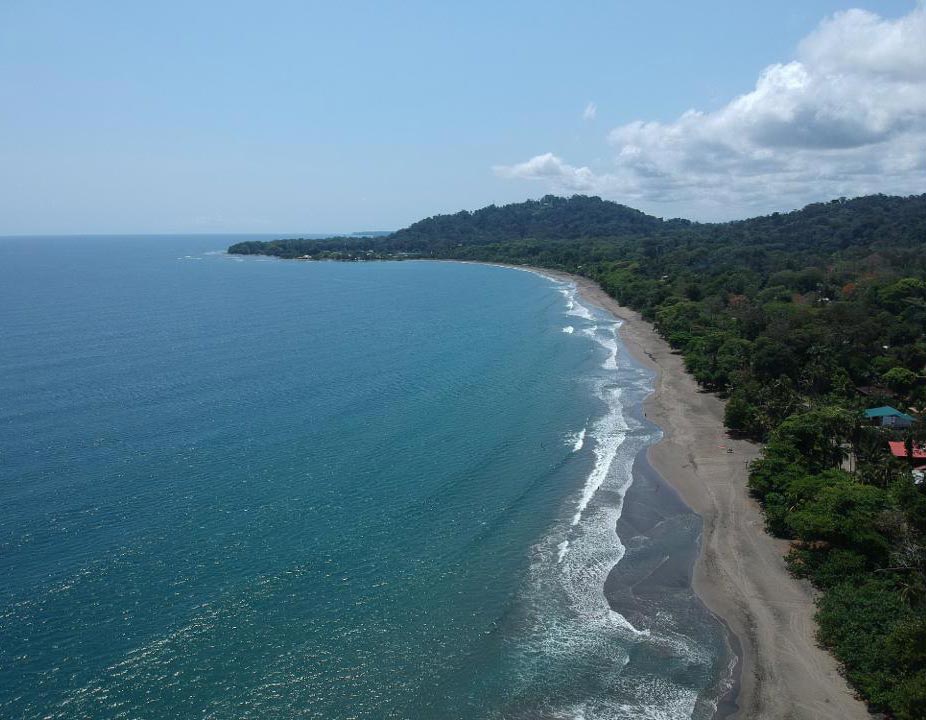 April 23, 2021
Properties in Costa Rica
Costa Rica often referred to as the Switzerland of Europe, is one of the most naturally beautiful countries in Central America. Because of its warm climate, decent rainfall, rolling hills, and active volcanoes, the country offers some of the most diverse wildlife one will find in the peninsula. On top of this, the Costa Ricans, or Ticos as they are affectionately referred to, provide a warm and exciting culture.
Unfortunately, compared to other countries in the area like Nicaragua, El Salvador, and Honduras, Costa Rica can be quite expensive, and travelers need to watch their budget a little more carefully, a topic we will explore in greater detail below.
Visit Less Travelled Places
When it comes to visiting Costa Rica, many people end up in places such as Manuel Antonio, Jaco, Playa Samara, and Tamarindo. As beautiful as these places are, they are also some of the most visited and most expensive.
Travelers looking to reduce their overall budget should consider visiting some of the lesser-known beaches or sites. For example, there are a number of beaches in the Guanacaste province that are much more wallet-friendly than the ones mentioned above. Those who are feeling a little bit more adventurous may consider visiting the Caribbean side, which aside from Puerto Viejo and some areas of Limon are much more affordable.
Get Off The Beach
As many will expect, the most expensive places in Costa Rica are the beaches. If you're looking to reduce your overall budget, consider spending only a portion of your time at the beach and the rest enjoying one of the other amazing spots in Costa Rica. "Aside from beautiful beaches on both the Pacific and Atlantic side, the country also offers amazing rainforests, cloud forests, volcanos, and mountains. For those who are looking to be somewhat active, there is plenty of hiking, kayaking, horseback riding, and other activities available," writes Jessica James, a travel writer at 1 Day 2 write and Write my X.
For those who like the idea of getting off the beach to save money, some places to consider include:
Rincón De La Vieja: An active volcano in the Guanacaste province.
La Fortuna: A beautiful mountain town with rivers and hiking trails in the surrounding area.
Monteverde: One of the most attractive cloud forests in Costa Rica.
Bajos Del Toro: A beautiful eco-lodge located in the middle of a cloud forest.
Eat Local Food
Besides accommodations, food can take up a major chunk of your budget if you stick to hotel restaurants. Throughout Costa Rica, little restaurants called 'Sodas' can be found, which offer local dishes at a fraction of the cost of the most popular tourist restaurants. At these Sodas, the most common dish people will find will be rice and beans served with either chicken, beef, or fish.
Stay In Hostels
Another way to save a good chunk of money is by staying in Hostels. Over the years, many hostels in Costa Rica have improved dramatically in quality, and they are no longer only for backpackers. "Aside from the savings one will enjoy, Hostels are a great place to meet new people and gain travel tips and perspective. In fact, Hostels offer a type of travel experience that resorts and 5-star hotels simply are not able to," writes Tom Smith, a lifestyle blogger at Brit Student and Next Coursework.
Travel During Rainy Season
When it comes to tourism in Costa Rica, there are two major periods, the rainy season and the dry season. These two seasons are also referred to as high season and low season because the country sees many more visitors during the dry season than during the rainy season.
This is important because hotels usually have two prices, one for high season and one for low season, and, as one may have guessed, the prices for low season are noticeably lower. If you're worried about the rainy season, don't fret too much – while it does rain more during this period, which runs from May to November, it is not the type of rain one would expect to see on the pacific west coast. Generally, it will rain hard for 35 minutes then stop.
One benefit of the rainy season is the vegetation is much lusher and greener and is a great time to enjoy outdoor activities or simply enjoy the beautiful nature the country has to offer
Michael Dehoyos is a health writer and editor at Phd Kingdom and Essay Writing Services. Throughout his career, Michael has assisted a number of companies in developing and implement marketing strategies. In his spare time, Michael enjoys writing for online health and marketing publications. Many of his writings can be found at Origin Writings.