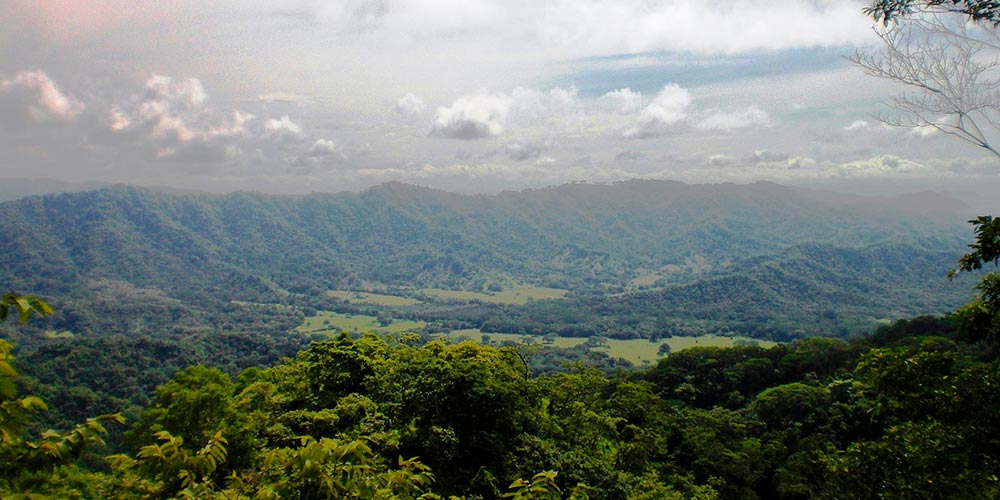 Creating Your Dream Vacation Home in Costa Rica
March 15, 2021
Properties in Costa Rica
If you're thinking of buying a vacation home with easy access to mountains, beaches and forests, then Costa Rica may be the place to shop. While this Central America country does have a rainy season, it's beautifully temperate and offers a relaxed style of living.
Do the Legwork
To buy in Costa Rica, consider setting up a corporation that will own your home rather than putting it in your name. If you're planning to retire there eventually, you can own it for now, rent it out to other vacationers, collect the rent to pay off the property, and enjoy the tax protections of your corporation.
Rent First
While it may be tempting to buy immediately and customize your family getaway. However, since most expats in Costa Rica live in the city, renting first can allow you to get a feel for each region of the bigger cities in the nation.
The cities of Costa Rica tend to have the nicest and most stable neighborhoods near the universities and technical colleges. Depending on where you buy, you may be dealing with a very active nightlife, or you could be in a quiet zone. Each city has its own flavor. If you want a vacation home there, consider renting for a few weeks each trip in different cities to find the one that suits you best.
Choose Your Favorite Activity
If you're a surfer or have a family that's keen on learning to surf, consider a home near Purerto Viejo de Talamanca. There's terrific surfing at Salsa Brava and a black sand beach to enjoy with your family.
Bahia Drake is a lovely small town with a large beach. This city is quite small and offers visitors the chance to get away from the city lights and bustle of bigger metro areas such as San Jose.
Consider the Basics
How do you like to live? Do you enjoy living in the city? You can find an apartment to purchase and enjoy as a vacation home in many of the larger cities of Costa Rica. This may mean that travel to the beach will require a car, or that your pool access is shared with other residents in the apartment complex.
If you prefer a quiet vacation home away from the lights and bustle, you may want to look for a home in a coastal village. Like a lot of the rest of the world, both urban and rural living have their benefits and drawbacks. A home in a coastal village means quiet and privacy, but groceries will be more expensive and public transport will be limited.
An apartment in a bustling city will put you close to the nightlife and public venues, but you may be dealing with more noise than you want to be exposed to on your vacation.
Food and Water
Costa Rica has a large expat community and is becoming very popular among retirees as a place to live well on less. If you're planning to turn your dream vacation home into a retirement home, be aware that you can live quite well on much less in this Central American country.
A grocery comparison indicates that basic foodstuffs such as ripe produce are quite a bit cheaper in Costa Rica than in the United States. Anything that takes a lot of processing and packaging will cost more. Finally, while Costa Rica has a thriving seafood industry, the majority of it is exported. Animal-based protein will not be cheap in Costa Rica.
Water can be a concern, depending on where you're looking at buying your vacation home. Investing in a good quality filter or finding a delivery service may be the most effective choice for your family. As a general rule, boiling water for coffee and tea will reduce the impact of any harmful critters; freezing will not. If you want ice in your drink, make it with bottled water.
Language
Learning Spanish will make life easier. Additionally, learning Costa Rican Spanish will be quite simple once you're settled in; there are many local teachers who can help you brush up on this particularly gentle pronunciation.
Safety Considerations
A great deal of Costa Rica is quite safe. That being said, there are areas of the larger cities that most residents avoid at night. Gang violence, such as you'd find in any large American city, is always a concern in crowded urban places.
The country of Costa Rica benefits from the expats and dual-citizens that are building and buying there. Take the time to rent in a few spots to make sure you buy property in a region that suits you best. Check out those necessities that make your life easy, such as the local shopping, restaurants, and walking paths, before buying.