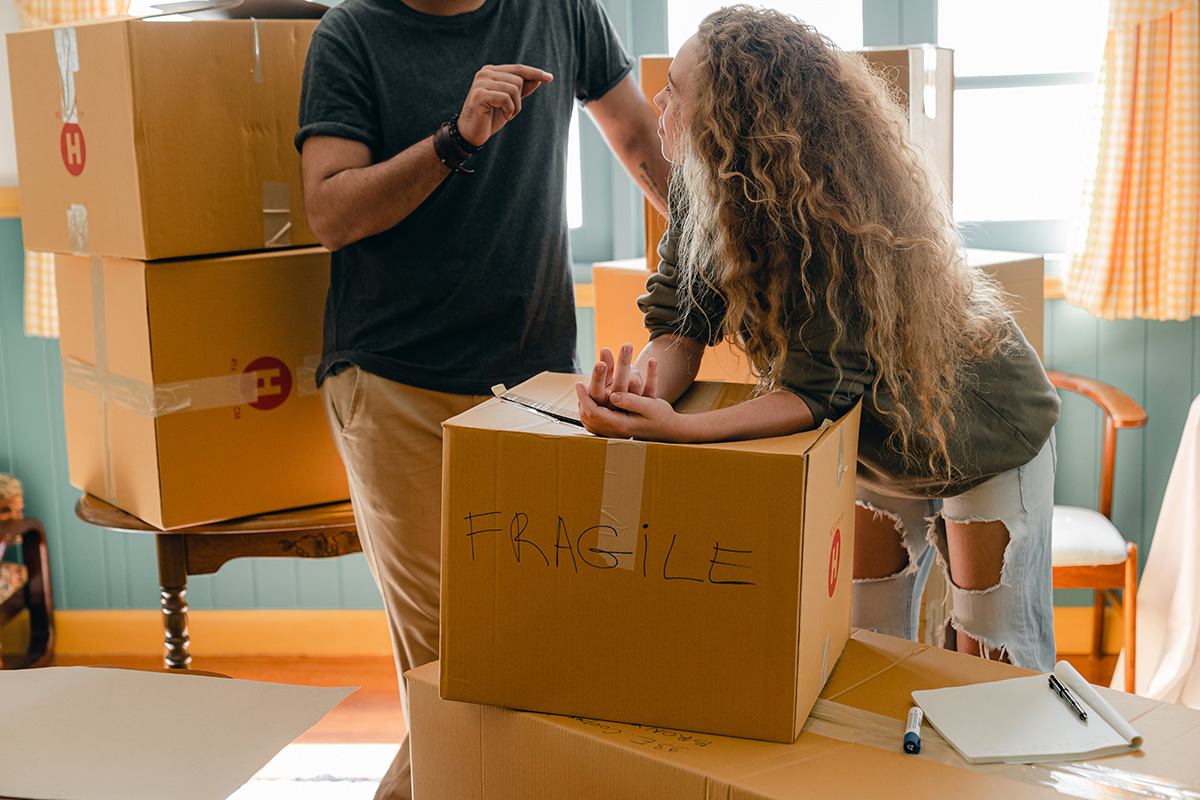 The Process of Importing Household Goods Into Costa Rica
December 20, 2022
Properties in Costa Rica
Moving to Costa Rica is more common than you know. The affordable living costs and stunning scenery make it an excellent destination for retirees and adventurous Americans looking for a change. Many are willing to trade their U.S. lifestyle for a beachfront property in Costa Rica. And the shift towards remote work and hybrid workplaces gives people the freedom to hold on to their jobs and live anywhere they want.
But relocating to Costa Rica isn't always as easy as it seems. Like all international moves, it requires understanding customs regulations on both sides of the border. However, if you're considering a move, there are a couple of things to know about shipping items to Costa Rica and claiming them without breaking the bank.
Claiming Household Goods Across the Border
Costa Rica allows people to bring various household items and belongings into the country. However, once you exceed a value of $500, you may have to pay a duty tax on anything extra. It's important to know this when planning a move and calculating your budget.
Furthermore, while you can move to Costa Rica with a wide range of personal household items, not everything can make it past the border. Some electronics and larger appliances can be restricted in Costa Rica. At the very least, importing them will require more detailed documentation like commercial receipts, lading bills, etc.
Naturally, you should also present a detailed inventory of your household goods and other personal belongings. Costa Rican customs officers often require that the brand name, serial number, and declared value accompany the electronics. Often, insurance documents are necessary for larger appliances.
As you can tell, importing household goods into Costa Rica doesn't have the easiest bureaucracy and logistics.
How to Ship Household Goods to Costa Rica
Once you know what you want to bring, it's time to consider transportation options. Although Costa Rica is relatively close to the U.S., road-tripping would be arduous. You'd have to clear too many border crossings, travel in a large vehicle, and be on the road for days if you drive non-stop. Otherwise, you're looking at a couple of weeks on the road.
That's why using professional movers is the best way to go. If you're unfamiliar with international moving companies, you can find more information here https://threemovers.com/costa-rica-international-moving-companies/ about contacting and coordinating with international movers.
But here's something you need to know.
You can import household goods into Costa Rica via land, air, and sea. Land transportation typically involves loading your items in the back of a truck or van and driving them to the desired pickup spot in Costa Rica.
Air shipping is arguably the fastest way to transport cargo from the U.S. and elsewhere in the world to Costa Rica. But air transportation is expensive, has more complex logistics, and won't always deliver your cargo to a convenient location.
Shipping household goods via ocean freight is another handy option when moving high-volume cargo.
What to Expect in Terms of Cost Breakdowns
Every shipping company uses its own formula to determine the cost of shipping cargo from point A to B. Factors that usually influence the price include the following:
Distance
Weight
Time of the year or season
Extra services
What to Know About Popular Shipping Methods
Two methods of transport stand out as the best options for moving household goods to Costa Rica. You can choose between sea and land shipping.
Shipping Household Goods in Containers
A 20-square-foot container, considered one of the smaller sizes, is often enough to stuff all the contents of an average household. And if you don't need that much space, you can opt for a Less Than Container Load or LCL shipping option. That means you can share the container space with another customer and reduce your expenses.
But it would be best to remember that shipping anything via ocean freight takes time. It's the slowest shipping method after road and rail freight. That said, it's an excellent option if you have plenty of time to schedule in advance.
You can also choose this option if you move close to a port or want a safer shipping process.
Shipping Household Goods via Land Freight
With land shipping, you have two choices. You can bring items into Costa Rica via freight trains or trucks. Just because you don't want to take a long road trip doesn't mean there aren't drivers who will do it for you.
And given Costa Rica's popularity among expats, you can quickly find moving trucks for the U.S. – Costa Rica route.
Should You Ship Household Goods to Costa Rica?
Few people relocate to Costa Rica just with clothes on their backs. Many want to bring useful household goods, appliances, and personal belongings. But what is worth shipping to Costa Rica, given the many customs duty taxes you may have to pay?
You can find much of what you need to furnish a home in Costa Rica. Thus, it's tempting to leave some of your belongings behind, donate, or sell them before moving. But you may find that some of the appliances and electronics you need are more expensive in Costa Rica due to commercial import taxes.
Consider bringing your computer, phones, small kitchen appliances, and similar items with you. Furthermore, you may bring over-the-counter and prescription medication.
As for furniture and other household items, you could elect to buy something new once you relocate to Costa Rica. Usually, it's not always worth shipping unless you have a vintage or personalized item you can't replace.
Shipping With Experts Is the Best Option
Simplifying the moving process comes down to using professional international shippers to oversee and manage the transportation of your household goods. Experienced shippers and movers know how to pack various items, how to fill out the paperwork, and what customs expenses to pay.
They can also find the best transport method and route based on your unique requirements. If you want to take the same route as many other expats, planning your move in advance and coordinating with international shippers can make the process less stressful.