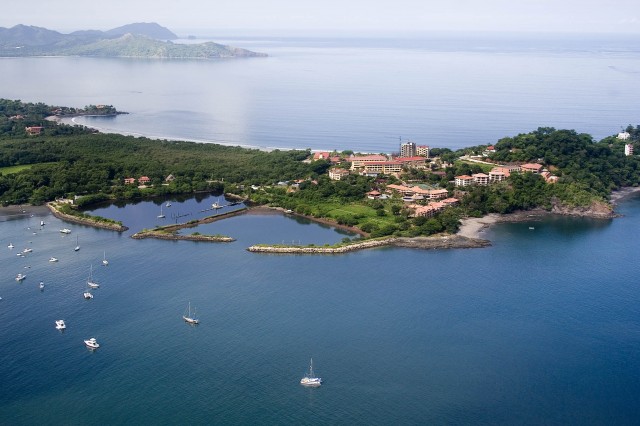 Playa Flamingo hosted a prestigious fishing tournament the last weekend in July, The Presidential Challenge. The Presidential Challenge is the premier sportfishing circuit of the Americas, and is dedicated to the conservation and protection of billfish and inshore gamefish. Flamingo hosts this fishing tournament yearly.
Playa Flamingo, located in Guanacaste in the North Pacific, has long been known for its sports fishing. It's is one of the best places in the world to fish and anglers come from all over the just to fish the waters of the North Pacific. The Catalina Islands are one of the best areas fish and are about 40 miles offshore. Being offshore this far you will certainly see schools of dolphin swimming around your boat and you
might even see a whale!
Because of the amazing fishing here, you will find many highly qualified captains to navigate these waters and have you coming home with a catch! Some of the best boats out there are JJ Boating and the Wetass II. The Wetass II won the completion and beat out 14 other boats with 52 anglers. Many of these boats came from other marina's throughout Costa Rica but it was the hometown Flamingo boat to win
this Competition. This was an awesome event and just another reason why Flamingo is so special.
What is exciting about being in Flamingo now is there is a new marina to be built soon. With the new marina coming real estate will be at a premium. It is already known as the "Beverly Hills of Costa Rica," so this new marina will be great for this area and all are excited to see it happening.
At Properties in Costa Rica, we are thrilled that you choose our country for your next adventure, so if you don't mind sharing pictures from your future trip with us, just tag us on Instagram or Facebook,@propertiesincostarica and don't forget to use the hashtag #propertiesincostarica. See you soon!