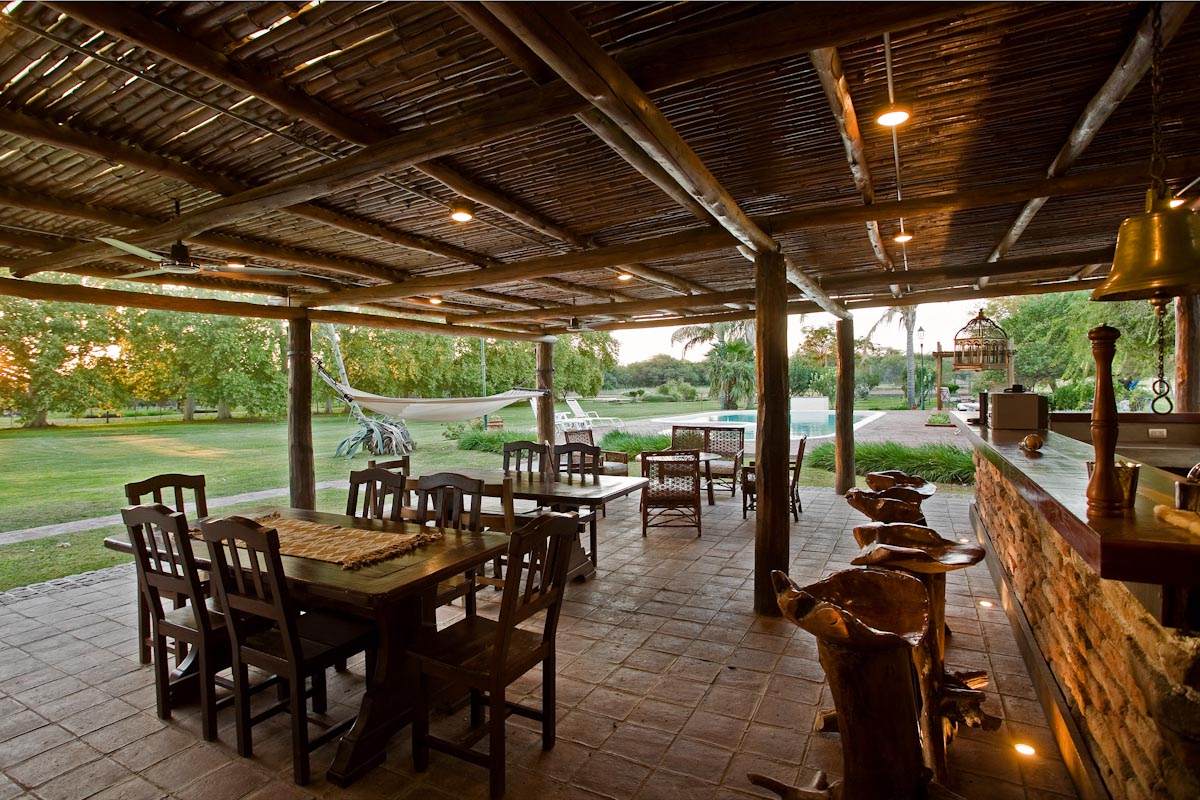 September 29, 2018
Properties in Costa Rica
If you travel to Costa Rica or other Central or South American countries, you may find that a rancho is a small house often located on a farm. Here in Costa Rica, a rancho is a structure where you can sit and relax while enjoying the rainforest, the pool or beach or any other scenic view. They are roofed buildings that are open on the sides and they have become a very popular dwelling to use at beach homes, condos and luxury rentals for entertaining with friends or romantic partners. You might also call them gazebos, pavilions or arbor houses and they offer a calming presence to any backyard.
A nice rancho may have some of the following amenities:
Grill or Smoker
Fans on the ceiling
Bathrooms
Hammocks
Cots with soft cushioning
Couches
Fluffy chair
Bar
Kitchen
Hot tub
Beautiful scenic views are a must!
There are many reasons that people enjoy having a rancho built on their own property in Costa Rica and among the top reasons are outstanding panoramic views of the coast, great places to entertain guests or cookout and a great place to lounge by the pool.
Many people even opt to have a rancho where they can work. With reliable Wi-Fi access, it's not difficult to construct a comfortable outdoor space where you can work during the day and relax in the evenings.
Hire a Licensed Contractor
The best way to build the perfect rancho in Costa Rica is to hire a licensed and insured contractor. You can search for contractors with a quick online search, but here are some tips for hiring the right one.
Research
Take time to research the contractors that you are interested in. Avoid hiring the first name on the list until you have time to check several companies out. You need to find out if the companies are licensed and insured. Don't even consider the contractors who cannot prove they have the proper paperwork.
Reviews
Online reviews are a great way to see whether the contractor has complaints and if so, how they respond to dissatisfied customers. Keep in mind that many of the best companies have complaints. You can tell a lot about how they respond to those complaints.
Never Pay Upfront
Some contractors may require a deposit to secure their services or to buy the necessary materials, but never pay the full amount for the build in advance.
Choose the Right Materials
While many ranchos are made from wood with a solid roof and an open, freestanding base, there are other materials that can be used to build durable ranchos. You can use stone, metal, and concrete. To be a true Costa Rican rancho, you should stick to wood like tropical hardwood or pressure treated lumber to maintain the rustic island look of a true rancho.
Kit or Designer
You can purchase kits to build a rancho on your own or you can hire a contractor who knows how to design one for you. Unless you have worked as a building contractor, it may be best to leave the work to the pros, so you can sit back and relax while they handle the tough work at hand.
While ranchos are found at some of the popular spas and hotels in Costa Rica, nothing can compare to having one in your own backyard. Life in Costa Rica is a surreal experience and when you have a rancho in your own backyard, life doesn't get much better. If you have considered building your own rancho in Costa Rica, be sure to take the proper steps to have one built and you'll soon be on your way to having the best backyard in your neighborhood.