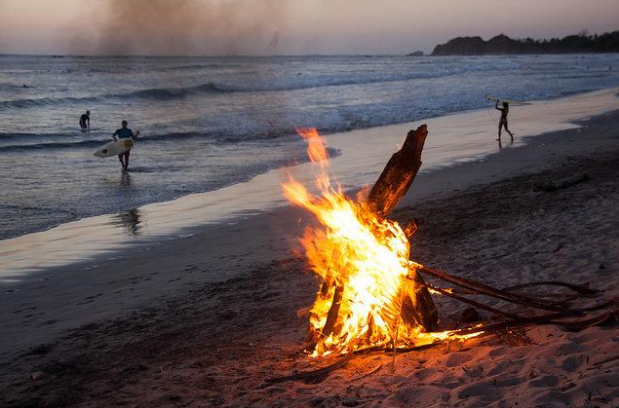 Enjoy a Stress-Free Lifestyle in Costa Rica
May 15, 2017
Properties in Costa Rica
Costa Rica is home to plenty of properties and whether you want a beachfront condo , a beautiful villa on the banks or even a plot of farmland to call your own, you will find a wide selection of homes to choose from.
Not only that, but the country has so many activities to keep people of all ages busy day and night that you will never run out of things to do. When you combine the variety of living arrangements available together with the great fun as well as the friendly people living in the country, you will find that a move to Costa Rica is like living a dream vacation every day of your life. Everyone can use a vacation, but when you can live one every day, you really have it made.
The Lifestyle
The locals are friendly and helpful. Whether you're a tourist in the area, or someone looking to move here, you can find that pretty much everyone is ready to help. The markets are always bustling on mornings, but provide a gentle, not rushed flow of people through the aisles. You can grab fresh fruit, veggies and even meat during these times.
The atmosphere as a whole is laid back, inviting and refreshing. Without having to worry about the hustle and bustle of normal life, you can slow down a bit and take in the area, the people and all that life can offer you.
You will quickly find that living a laid-back lifestyle is easily done in Costa Rica. Even if you are working, the environment around you can help keep your stress level low and your productivity level high.
The Climate is Wonderful
The average temperature in Costa Rica is 70 to 80 degrees Fahrenheit, which allows you to get the most use of the beaches and other great outdoor fun. Yes, you may run into some rain if, especially if you live inland, but don't let the ran dampen your fun. With such a great year-round climate, you will have plenty of time for not only surfing, snorkeling, boating or soaking up some sun on the shore, but you can also enjoy other exciting outdoor experiences such as bungee jumping, parasailing, hiking or biking or taking a trip through one of the rain forests or even a day hike to check out a volcano.
Moving Can Be Done Easily, For Anyone
Moving yourself and even your family can be handled quite easily, even if you need to have a few things shipped over. Most people arrive in Costa Rica with a few bags that they bring along on their flight. While you can find accommodations that are partially, and occasionally even fully furnished, you will most likely find that you're going to need some of your own personal household things. One thing you will want to do is compare the price to ship with the price of purchasing new or used before you schedule anything.
Another thing to consider, besides basic household goods, will be whether you need to ship your own car. If you will live in a large city, you'll find ample public transport, and will most likely be able to walk or even take a bicycle to most local places you need to travel. If you live rurally or plan to trek off to the mountains or travel frequently to Panama or Nicaragua or even from one side of Costa Rica to the other, a car may be a good thing to have. You may find numerous cars for sale when you arrive, but be sure to have any car checked out thoroughly before you buy one. You may find that it is less expensive to have your own car shipped over but be sure to speak to local mechanics and check with parts supply stores to make sure your car is one that can be easily repaired if anything goes wrong.
You will need paperwork to import household goods as well as a motor vehicle. Some of the basic paperwork that will be necessary includes:
Passport
Motor Vehicle Registration
Original Bill of Sale
Driver's License
Signed authorization from vehicle owner if you are bringing a car that is not in your name. This must be notarized by the Costa Rican consulate.
Bill of Lading
Emissions test certificate
Itemized list of goods (for household and personal items) Be sure to include all serial and model numbers for electronics or appliances.
More information on shipping a motor vehicle to Costa Rica can be obtained from https://www.a1autotransport.com/
Moving to Costa Rica is an exciting adventure that many people only dream of taking. Whether you are planning to visit for a while or you are making a long-term move, you can find a great place to live including vacation rentals as well as beautiful family homes during your stay. You will also be able to partake in some of the biggest adventures of your life while being able to live stress free in paradise.