It just keeps getting better and better. The famous restaurant chain that we all love is coming to Costa Rica. The Hard Rock Cafe which has made it's home in over 50 different countries around the world and will be opening two different locations in 2012, in Costa Rica. The Hard Rock Cafe has 163 restaurants around the globe that is a collection of the finest archives of rock and roll and excellent food.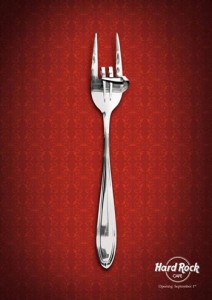 The Hard Rock Cafe will be opening it's doors to their Rock and Roll collections in the town of San Jose and also in the Guanacaste area. The first will open in San Jose with an investment of $2 million.
The Hard Rock Cafe is a truly a global phenomenon when it comes to restuarant chains like no other. It's philosophy on which it has run all of it's cafes fits perfectly with the country of Costa Rica. The philosophy is "Love all – Serve All" which goes along nicely with the international foreign destination of the peaceful country of Costa Rica that serves it's visitors and residents with the love for Pura Vida!
When you see the HCR (Hard Rock Cafe's are known best by HCR) in the San Jose or Guanacaste area it is well worth the visit. Just the step back into the History of Rock and Roll with the guitars, costumes, posters, albums, song sheets, and so much more will make you feel that you are sitting on stage with some of histories top Rock and Roll Stars.