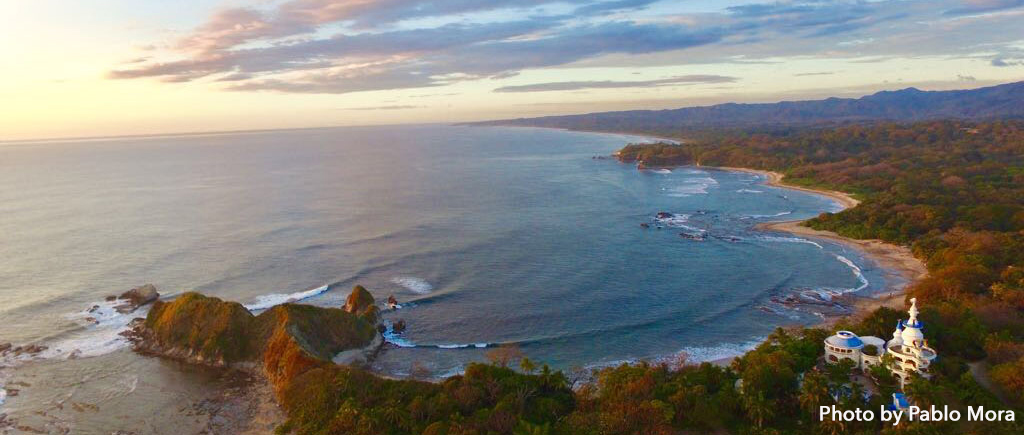 Nosara, best known as the "no shirt no shoes" town, is the ideal place to surf and to practice yoga here in Costa Rica. Considered by National Geographic as one of the best 20 cities around the world to do surf, and according to Tripadvisor, the number 1 traveler's choice, reviewed as the best place to go on vacations inside Costa Rica, without any doubt Nosara is a magnet for tourists.
Home to the oldest expat community in the country, Nosara will give you a very North American vibe, although you will also have the chance to live a 100% the Costa Rican experience. Everyone speaks Spanish but you'll also find a lot of native English speakers too.
It is located on the Pacific Coast, more specifically in Guanacaste. The town consists of five beach towns: Playa Nosara, features the most calm vibe, it is not very crowded, you can enjoy paddle boarding or kayaking on its river mouth, Boca Nosara. Playa Garza, best known for its light golden sand, is a perfect spot to do some snorkeling due to the crystal clear waters, it is also considered a key spot for fishing activity. In the Garza town you can be able to relax too, and grab a bite at their local eateries. Playa Guiones, takes it all! Featuring white sands, It's the most visited beach by tourists and it's the place where surfers want to be, from beginners to experts. There's also a variety of bars, restaurants and cafes, as well as yoga, pilates and surfing schools. Playa Pelada, has periods in which you could surf but the tide here is not very consistent, however, this beach is visited by swimmers, tourists interested in snorkeling or diving, if you find a boat or maybe a fisherman willing to give you a ride you can spot whales when in whale season (mating), turtles and dolphins. Playa Ostional, located in the Nosara – Ostional Wildlife Refuge, best known for its dark sands that welcome hundreds of thousands of turtles that come to nest at the shores. Many tourists come during May and November to see this awesome Mother Nature's phenomenon called in Spanish Arribada (Arrival – English).
Nosara is also considered the safest beach in Costa Rica, people who live there try to go out of their way to make sure it stays the same way, so if you feel like walking at night on the beach it is safe to do so.
Whether you are planning to live in Nosara or visit, this place will really melt your heart. Don't forget to enjoy the beautiful sunsets and while you do, make sure to share all your memories with us, using the hashtag #Propertiesincostarica on Instagram or Facebook or tag us on your photos, @propertiesincostarica on instagram.