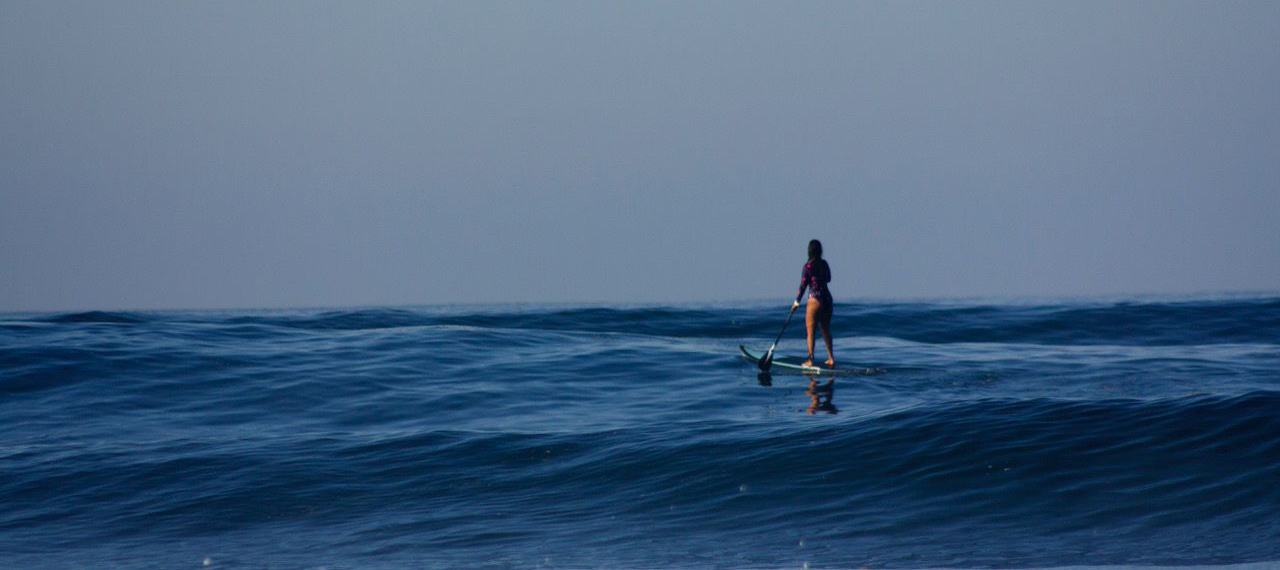 Standing up paddle boarding, best known as SUP, is a surfing derivative sport that has its origins in Hawaii. Many surfers practiced SUP, way before it became "famously known", when waters were waveless in order to stay in good shape and physical condition and also many photographers practiced it while trying to get the right angle for a good shot. Over the past couple of years it has become the 'it' water sport everyone's talking about.
Costa Rica is considered one of the best spots to do paddleboarding and there's a variety of places in the country where you can practice it. Don't worry if you are beginner, there's place for everyone.The most talked about advantage Costa Rica has to offer is the weather, since it is warm enough all year around, waters tend to be mild, making any water activity enjoyable.
The Pacific Coast offers calm waters were beginners can find an opportunity to learn safely. A few of the places where you can practice SUP are: Tamarindo , Peninsula Papagayo in Guanacaste and Gulf Dulce at the Osa Peninsula. There's plenty of paddle boarding schools with rental equipment available, so if you are a beginner maybe you could save an extra buck and instead benefit from renting any gear you need and try out a couple of lessons and see who it goes before. In addition, there's also Lake Arenal, a place where beginners can practice too due to the calm waters and enjoy the sightseeing of Arenal volcano.
There are lots of options for surfers or more experienced paddleboarders too. Try out Manuel Antonio, one of the hottest beach destinations the Southern Pacific Coast has to offer. Tamarindo , also has a couple of beaches where you can enjoy some waves as well.
If you are looking forward to enjoy a relaxing time in Costa Rica, a new trend offered by hotels and paddle boarding schools is the practice of SUP and combining it with yoga. Many online packages feature yoga lessons on the paddleboard or even yoga retreats, SUP and accommodations. Try and search around Nosara and Tamarindo for this specific type of deals.
At Properties in Costa Rica, we are thrilled that you choose our country for your next adventure, so don't mind sharing with us pictures from your future trip, just tag us on Instagram or Facebook, @propertiesincostarica and don't forget to use the hashtag #propertiesincostarica. See you soon!