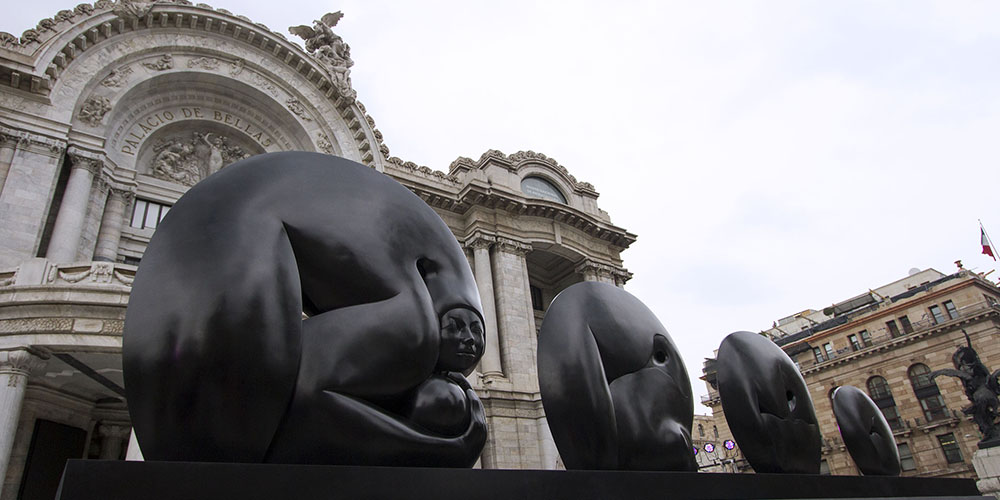 San Jose transformed into an outdoor museum by artist Jimenez Deredia
May 7, 2019
Properties in Costa Rica
On February 20th, our capital city San Jose was subject of hosting the inauguration of an outdoor museum from our local artist Jimenez Deredia. Presenting his exhibition "La Fuerza y la Universidad de la Esfera", translated as "The Force and the University of the Sphere" the artist puts together his past 20 years of work into the streets of San Jose.
Deredia is presenting to his people 27 sculptures made out of marble, bronze, and granite which are scattered around San Jose's most popular cultural locations. The tour begins in Avenida 3 at the Plaza de Correos of Costa Rica, it crosses the boulevard of the Central Avenue and continues to the Plaza de la Cultura, ending at the iconic Plaza de la Democracia. The sculptures are located near the Pre-Columbian Gold Museum, the Jade Museum, and the National Theater, promoting tourism in the city center.
The exposition alludes to the sphere and the evolution of the human being as a whole. Most of the pieces also connect with the Costa Rican culture and essence. Other than exposing his work, the artist seeks to host an inclusive expo were every citizen is able to enjoy his masterpieces for free and at any time. The artist looks to connect with his audience granting them complete freedom regarding the contact with each piece. People are able to sit in the base and photograph the sculptures, they can even touch them to feel the material and connect with it.
Deredia was able to exhibit his masterpieces thanks to the San Jose mayor Johnny Araya, who proposed this activity. Araya states that the municipality has been working towards culture for many years, but this production is the most important the country has had. Adding up to this exhibition, there will also be Transitarte and parallel activities that will transform San Jose into a cultural destination.
The exhibition will remain in the streets until July 15th.
About the Artist – Jimenez Deredia
Jorge Enrique Jiménez Martínez, artistically known as Jiménez Deredia, was born in 1954 in Heredia, Costa Rica. In the 70's he started experiencing with sculptures focusing in nature, developing forms, the evolution of living things, and the Pre-Columbian art influence. Later, at the age of 22, he was granted a scholarship to study in Florence, Italy where he travels and explores the European culture which gets him to grow as an artist.
Deredia is one of our most acclaimed artists known for his beautiful sculptures worldwide. He has been able to exhibit Costa Rica's culture and roots through art. This exhibition gives every citizen the opportunity to meet his work and appreciate it while walking through the streets of our beloved San Jose.