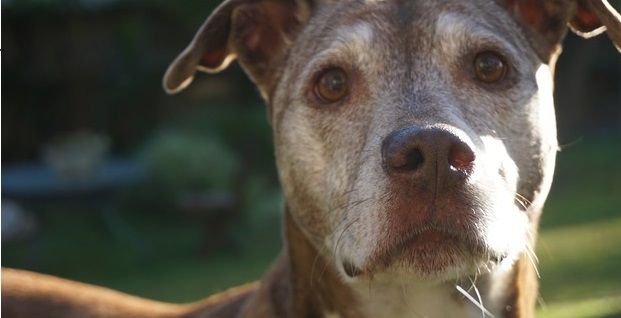 5 Ways to Plan for Travel with Your Senior Dog in Costa Rica
May 3, 2019
Properties in Costa Rica
Are you planning a trip with your senior dog in Costa Rica? Whether you are a visitor or a native, this article will give you a few of the most important tips to make your travel go smoothly.
While some of these tips apply to travel with dogs in general, we have included a focus on the special needs of our aging canine companions. And, if you have never been to Costa Rica before, there are some special considerations to make before bringing your dog on your vacation here. Read on to learn more.
Pet-Friendly Accommodations
Luckily, it won't be too hard to find dog-friendly hotels and resorts if you plan on traveling with your dog in Costa Rica. Other than public transportation, restaurants, and many stores, dogs are welcome in most places, including beaches, shopping districts, and parks. That is great news because it means that your pet will be able to join you on many outings.
However, traveling with a senior dog does bring some special challenges. You may want to discuss booking a first-floor room so your achy senior won't have to climb up and down stairs every time they have to go out for a potty break. In addition, ask the staff for a room near the designated potty area to make sure you can quickly and easily accommodate your pet's bathroom needs.
Bring Home with You
When our dogs become older, just like us, they can become more easily disoriented. Although it is always helpful to bring some of your dog's bedding (such as a familiar blanket) with you when you travel, it is especially important for the older fellows. The scent of a favorite blanket can go a long way towards helping your pet feel safe in a new place. Costa Rica can get humid so investing in waterproof bedding might be a good option.
Veterinary Care Before and During Travel
Before you decide to hit the road to enjoy the beautiful scenery and sites of Costa Rica, make sure your vet has a chance to check in to make sure your older dog is up for the trip. In addition, compile a complete list of your dog's medications and home vet contact information. This will help in the event that you need to seek medical treatment for your senior dog while away from home.
While traveling in Costa Rica with your senior dog, it is also important to do some research on the veterinary clinics that will be open in the event your senior dog needs emergency veterinary care. Make a list that includes the contact information for such clinics nearest your destinations. Keep in mind that it is generally easier to find 24-hour vet care near popular tourist destinations. Finding them in rural or remote destinations is more of a challenge.
Stock Up on Specialized Dog Food
Many senior dogs have sensitive stomachs or dietary needs that require specialized dog foods. In Costa Rica, these specialty foods can often be found in larger areas such as Central Valley. However, if your travels will take you outside this area, you may have a hard time finding the brand your dog is used to, and if you do find it, the price may be extremely expensive. So, if your old friend is a picky eater, be sure to plan on bringing enough food to last the duration of your holiday.
A Few Tips for Those Traveling with Senior Dogs from Outside of Costa Rica
If you haven't had the pleasure of traveling to Costa Rica before, you may be surprised to learn that many people here allow their dogs to run free without leashes. This means that if you decide to travel with your senior dog, it is important that they get along well with other dogs, otherwise, it may be better to leave your older dog at home.
In addition to the required vaccinations that you will need to enter and leave Costa Rica with your canine companion, you should also be sure they are current with flea and tick prevention. Although fleas and ticks can be a nuisance everywhere, in Costa Rica we have a tick born illness known as Ehrlichia that can be deadly if contracted by your pet. Better safe than sorry!
Another thing to be on the lookout for, particularly after a rainstorm is Cane Toads. These large ugly critters can appear in large numbers when it rains. Unfortunately, they excrete a toxic venom when bothered as a self-defense mechanism. If you suspect your dog has licked a Cane Toad during your travels, prompt veterinary attention is required.
Author Bio: Sharon is a professional writer and received her M.S. in Science and Technology Studies from Virginia Tech and has worked as a professional dog trainer for over 10 years.