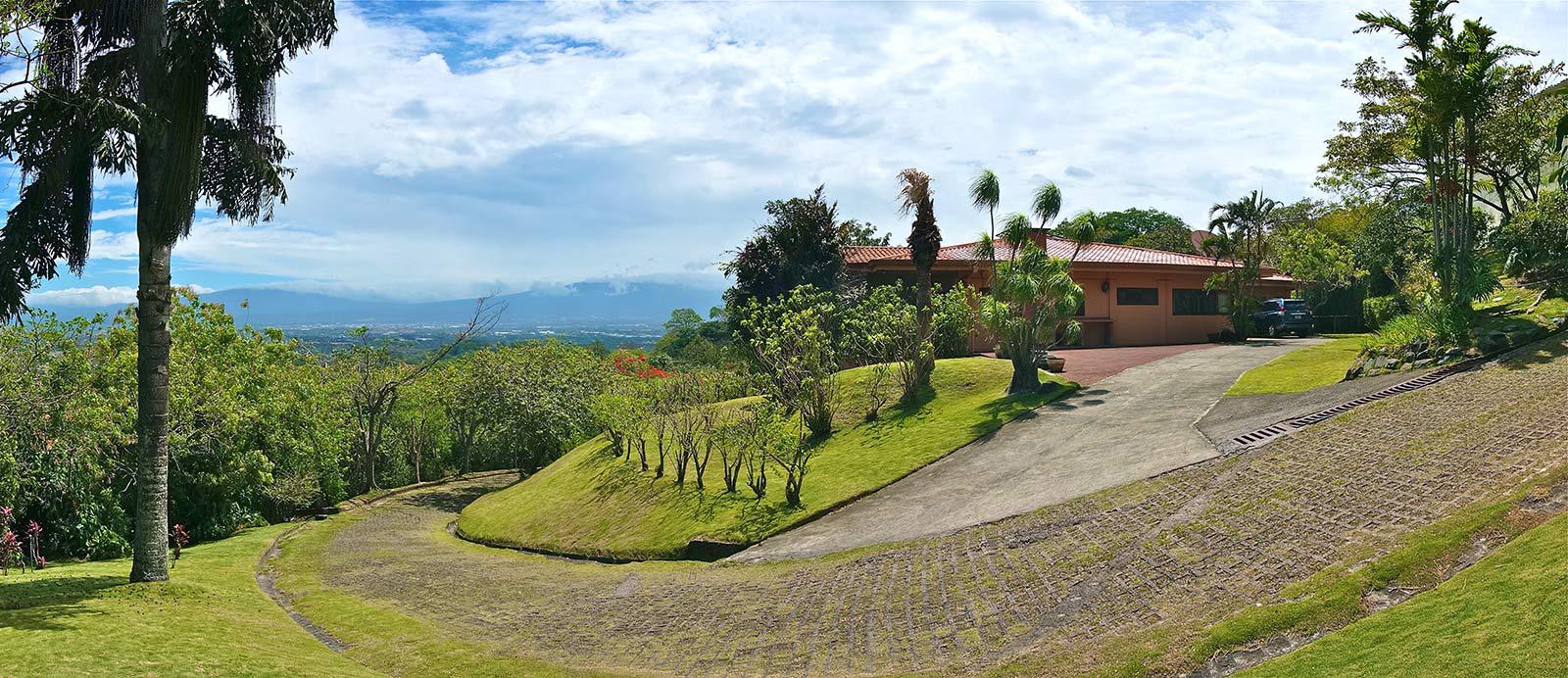 I'm most certain that looking forward to moving to Costa Rica might sound like one of the greatest adventures in one's life, and it actually is. However, be smart when it comes to renting a property so that you get to enjoy first, instead of having trouble with the place you choose.
The first thing you should consider when moving to Costa Rica, is the area you want to live in: for someone who has never been to the country, this could be tough but hey! Cheer up! That's why we are here for.
Make sure you find real estate agent you can trust and once you do, talk about what your expectations are. Tiny things such as "waking up to a mountain view", "being in touch with nature", "proximity to grocery stores", "having a nice garden do matter", so be sure to mention this kind of details.
Another thing to consider is San Jose's ever-lasting traffic: People in Costa Rica live life very stress free and this perhaps will be one of the things you first notice BUT, and this is a big but, when it comes to traffic things might get a little tense. The driving is a bit rough and there is really no way to sugar coat it, there is always a traffic jam so be smart on the location you pick to move in. Ask the agent who is helping you if there are alternative routes to get to what you will soon be calling home. Maybe being close to work or school could save you hours stuck in traffic.
Even though Costa Rica is really safe, it is still really important to check if the neighborhood you are moving into has 24/7 security or if it is considered a good area by locals. There are a few areas, as in any other country, that's best to keep away from. Most expats search for areas such as Escazu , Santa Ana , Heredia , Grecia. So maybe try and look for options around these neighborhoods.
Make sure you mention if you are looking for a long term rental or a short term rental. Furnished or unfurnished . Do know that if you are committed to a long term rental and you don't stay the full year you lose the fully security deposit.
Once you have found the perfect place to call home for a while, the process of renting isn't complicated at all. Make sure you read the leasing contract very well, in it you will find your obligations as tenant and the obligations of the landlord. Also, if you are not fluent in Spanish, ask your real estate agent for a contract in English, they should provide it for you.
It is important for you to check the condition in which they are giving you the property: it should be flawless but if it's not, be sure to let the owner know so that he can fix it or so that he can keep in mind the state in which things are. Dirty walls, for instance, is something you should notify to the owner or the agent before you sign the contract, so that you get a response before you move, maybe the owner isn't willing to paint the property but can lower the rental price a bit. In addition, if once you already moved in something inside the apartments stops working, let's say it's a broken sink, notify to the owner the issue, he is in charge of fixing it.
Some people jump at once to the idea of purchasing a property, which is OK when you know the area and neighborhood you want to live in, but if you have never been to the country, it may be best to take it slow and rent first to see how you like living in the area. Don't forget that at Properties in Costa Rica , we are really eager and happy to help you on your new adventure and on finding a place that is right for you!