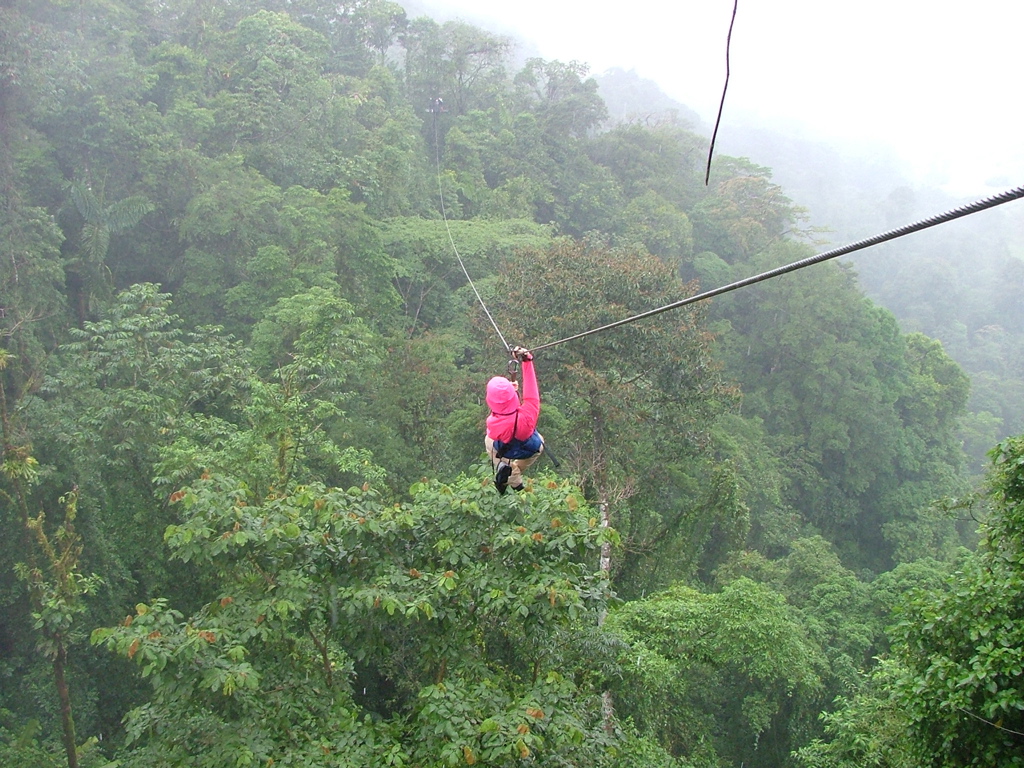 Why visit Costa Rica during the rainy season?
October 6, 2018
Properties in Costa Rica
Costa Rica is a tropical country that counts with only 2 seasons: Dry or summer, and rainy often known as the green season or winter. Summer extends from December thru April, where the driest months tend to be February and March. On the other hand, the green season goes from April till November. Nevertheless, like most tropical countries, the climate is mostly unpredictable.
During the first months of the rainy season one can experience a small amount of water, sometimes it doesn't even rain. During the mornings the days are sunny and warm, around 4 to 5 pm is when the rain starts to fall. Nevertheless, during the months of October and November precipitation is more constant and strong. Sometimes you'll wake up at 6 am and rain will continue until the next morning. Other times, you'll wake up with a rainy day but around 4 pm you'll have a nice afternoon.
Nevertheless, the rainy season never stops tourists or locals to discover our beautiful country!
There are many outdoor activities that can be done during these months. Rafting is one of the top adventure activities to perform during this season. Most of the rivers tend to grow and make this extreme sport even more fun. There are different levels you can choose from, but during winter the rain will assure you a bumpy ride!
As it's stated on the name, during these months we'll have the greenest and beautiful trees and mountains that are now recovering their colors after the dry season. Flowers flourish, flora and fauna meet outside and brighten all of the colors of nature. Hiking and canopying through the tropical rainforest is another great option for the green season. You'll be able to see all types of flowers, butterflies of different colors, bright fungi, monkeys, sloths, macaws, snakes, and more animal in their natural habitat enjoying what nature has to offer.
During the winter, we also have oceanic spectacles like whale watching and the massive arrival of sea turtles. On the months of August, September, and October you can book a tour to watch these gigantic mammals swimming through our Pacific Ocean. They come to Costa Rica to mate or give birth, so we have plenty of humpback whales in our oceans, sometimes they can even be appreciated from the shore. Turtles come to lay their eggs while simultaneously some of the eggs left the season before hatch. It is a beautiful encounter of big turtles making their way through the sand and leaving around 100 eggs, while right next to them some small turtles begin to crawl out of the sand and make their way to the ocean.
One of the best parts is that prices tend to be lower during winter and we have tons of offers for nationals and tourists! So it's a cheap way to visit our country.
During the rainy season, Costa Rica keeps surprising us. Nature here is just beautiful and breathtaking. Even though the rainy season goes from May thru mid-November, just like the dry season, these periods may extend or diminish. Nevertheless, rain begins until 3 pm, having plenty of time during the morning to enjoy the light breeze and sunshine. This is the best time to visit the rainforest and have a full experience of it. Watch animals in their natural state and enjoy Costa Rica with a different view!