Costa Rica is a country that spends the end of the year in full celebration. There are many things that happen during the end of the year that make Costa Rican's get excited about the Season. The first is that the month of December all employees are paid double for one month. The second is that the end of the rainy season comes and it is full sunshine from north to south. Along with some extra money and sunshine all Costa Rican's will be eating Tamales.
Tamales is a traditional dish that is made of corn base that involves a long process to get them just right. One of the most interesting things about the many Tamales that are made in the country is that they all taste just a little differerent. You will notice that everyone you talk to claims that their grandmother makes the best tamales. In my personal opinion all of the tamales are good and it is the vacation season, nice weather, and overall joy of the Christmas season that makes for each tamales to be the best tasting.
If you are offered a tamale this Christmas season yo almost always have to say yes and dont forget to save room for the next because chances are you will be offered them until they run out which is usually after the New Year.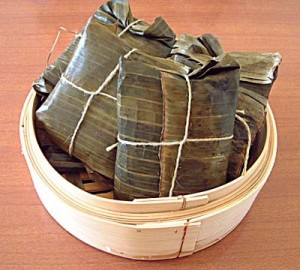 Comments Off

on Christmas Season in Costa Rica