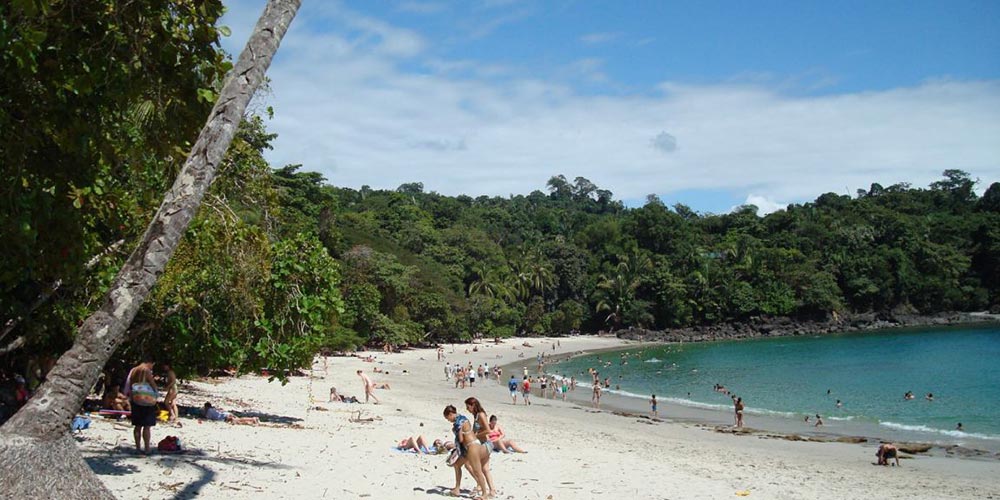 With almost 1500 kilometers of coast in the Pacific Ocean and the Caribbean Sea, getting to know every single beach in Costa Rica, can be a real challenge. But to make a stand about the six top beach destinations in the country, can be a real source of debate. Too much beauty, tropical exuberance, warm waters and perfect sunsets are found in almost all of them, but special details allow us to propose the six top beach destinations according to Properties in Costa Rica:
The perfect place for those looking for great waves that offer superb surfing. Nestled in a setting that offers all kind of indulgences, not only for those looking for fun in a cosmopolitan atmosphere but also the opportunity to enjoy some of the special Costa Rica wildlife.

Conchal

The calcified remains of marine sea creatures accumulate in this place creating the most spectacular sand that you can find in the costa ricans coasts. Located in a place that requires some effort to reach, this fact also can be interpreted as guarantee of privacy in one of the most paradisiac beaches in the country.

Santa Teresa

Another great place for surfers but also yielding the most spectacular sunsets in any beach of Costa Rica at any time of the year. A special vibe unique to this place is felt as soon you enter the southern part of the Nicoya peninsula, the best way to describe it is something that you have to live it by yourself.

The world known national park located here has not only a great variety of wildlife, but also a group of the most charming beaches that you can visit in Costa Rica. Enjoy one of the national emblems while you enjoy the company of the endangered and cute squirrel monkeys that live in this protected area.

Uvita (Whales tail)

The most intriguing formation that you'll find in any costa rican beach is here: a reef connected by a sandbar to the main land resembling a whales tale. Incredible enough, humpback whales come to the surrounding waters to give birth to their offspring, giving the perfect name to this place. The picture is completed with the view of impressive mountains going up to the clouds where dreams of the perfect property come true.

Manzanillo

The image of a white sand beach with a coral reef in front full of colorful fish becomes true in this part of Costa Rica. The jamaican culture and the lush rainforest will convince anyone that this place belongs to one of the top six beaches in Costa Rica.