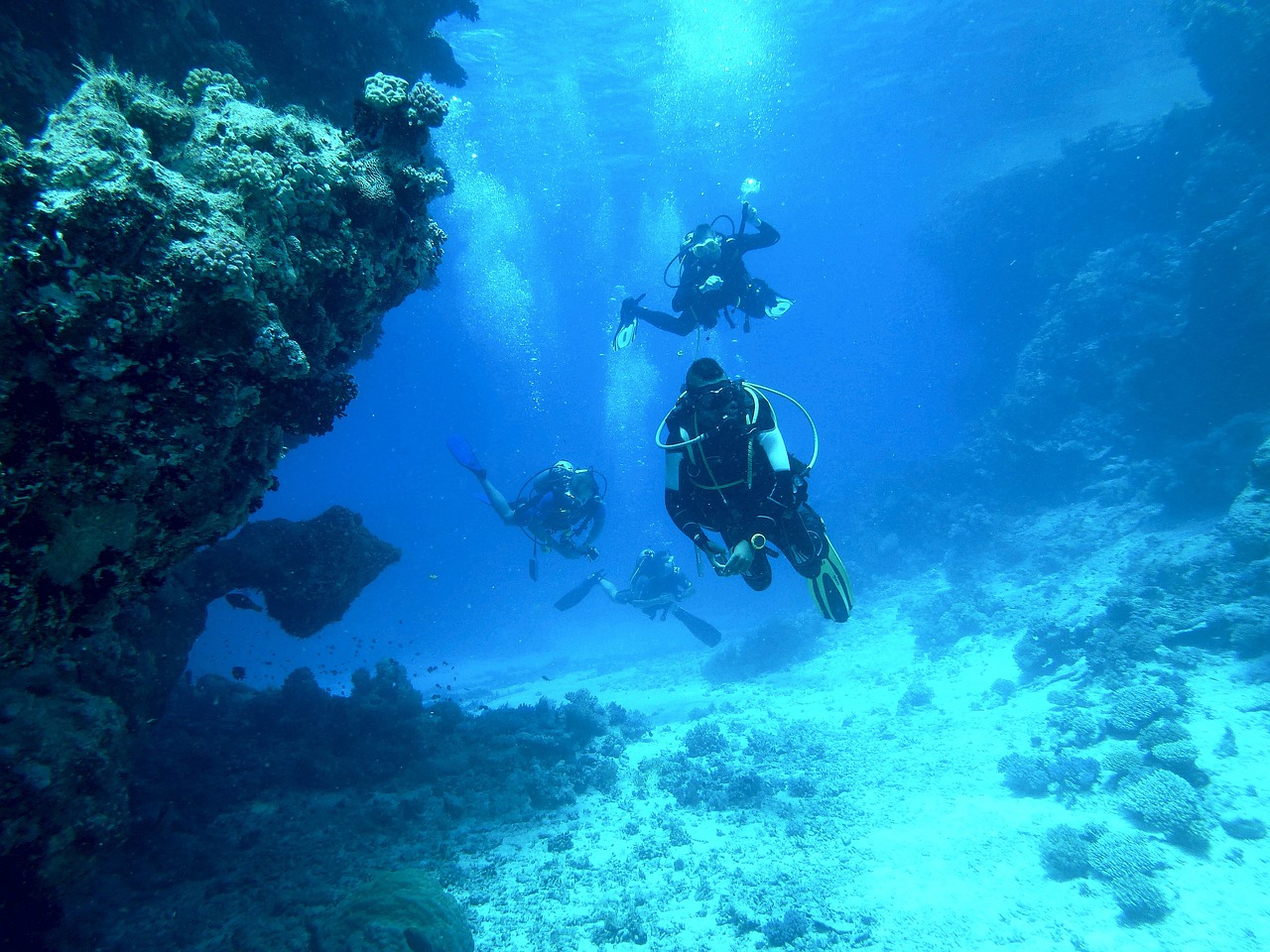 An undersea adventure – Diving and Snorkeling in Costa Rica
April 17, 2019
Properties in Costa Rica
Costa Rica is a small country with rich wildlife due to its number of ecosystems and not to be left behind, we have one of the most diverse and marvelous marine worlds. Discovering the undersea ecosystem of Costa Rica by scuba diving or snorkeling is a magical experience. The rich-nutrient waters have the perfect conditions for the marine world to coexist. Most tour offices you can rent the necessary equipment since there are snorkeling and diving spots all over both coasts.
Let's explore some diving/snorkeling places that you must visit along the Pacific Coast!
North Pacific
In the North Pacific coast, you will find plenty of diving and snorkeling spots full of marine life. The best time to immerse into the submarine world is during the months of May to December, nevertheless, each spot has its time-frame due to the winds that affect the visibility. We recommend you calling the tour's office to check on the visibility previously.
Two remarkable spots that you MUST visit in the North Pacific are Isla Murcielago (Bat Island) and Catalina's Islands. Located on the tip of Santa Rosa National Park, Isla Murcielago is one of the renown places worldwide for expert divers. Here, you will be able to swim within giant bull sharks, manta rays, turtles and tropical fish.
In the other hand, Catalinas Islands which are a group of 20 small islands for all levels of divers and snorkelers. The islands are known for a large population of all types of manta rays like and during winter, you will most certainly see the Giant Manta Ray of the Pacific. There is also a large population of white tip sharks that live in the rocky caves of these islands.
Humpback whales, pilot whales, whale sharks, and dolphins have also been spotted in both areas. Although the interaction with whales and dolphins has been banned to protect them and not interrupt their natural course, if come across one be grateful to admire their beauty and feel privileged to watch them freely, in their natural habitat. Also, If diving is not your thing, there are reefs and rock formations at a higher level for you to admire the marine life from the surface with your snorkel equipment.
South Pacific – Southern Zone
In the Southern Pacific Coast, you will find some of the best diving and snorkeling spots with good visibility all year round. The famous Biological Reserve of Isla del Caño off the coast of Drake Bay in the Osa Peninsula is rated as one of the prime diving places due to its abundant marine life. The Biological Reserve offers beautiful and accessible places for snorkeling as well, where you will be able to swim between corals, turtles, sea rays and colorful fishes. Nevertheless, El Bajo del Diablo, Paraiso and Cueva del Tiburón are deeper spots for scuba divers where they will be able to see white tip sharks and bull sharks on almost every dive. There are more fish than any diver can handle, you will swim within thousands of schools of colorful fishes of different sizes. The coral gardens found in Isla del Caño create a perfect undersea scenery worth of discovering. There are also daily tours for all levels of divers and snorkelers launching from Uvita beach and Dominical, two well-known beach towns for surfers in the southern zone as well.
Central Pacific
In the Central Pacific, you will find one of the most famous national parks, Manuel Antonio. Here you will find beautiful beaches with crystalline waters and perfect conditions for snorkeling. Marine life includes rays, colorful fishes, bright corals and sometimes you will be able to interact with sea turtles. The best time for snorkeling or diving in nearby rock formations is from November to April.
Protected areas along the coast help to preserve marine life and this is why animals live freely in a natural habitat. During the expedition, you will find coral reefs, atolls, volcanic rock formations, shark caves, shipwrecks, and some of the most beautiful animals. Costa Rica's has the perfect combination of temperature, clearness, rich-nutrient water, and abundance of wildlife for everyone to explore either snorkeling or diving. The undersea life in our country will surprise you!