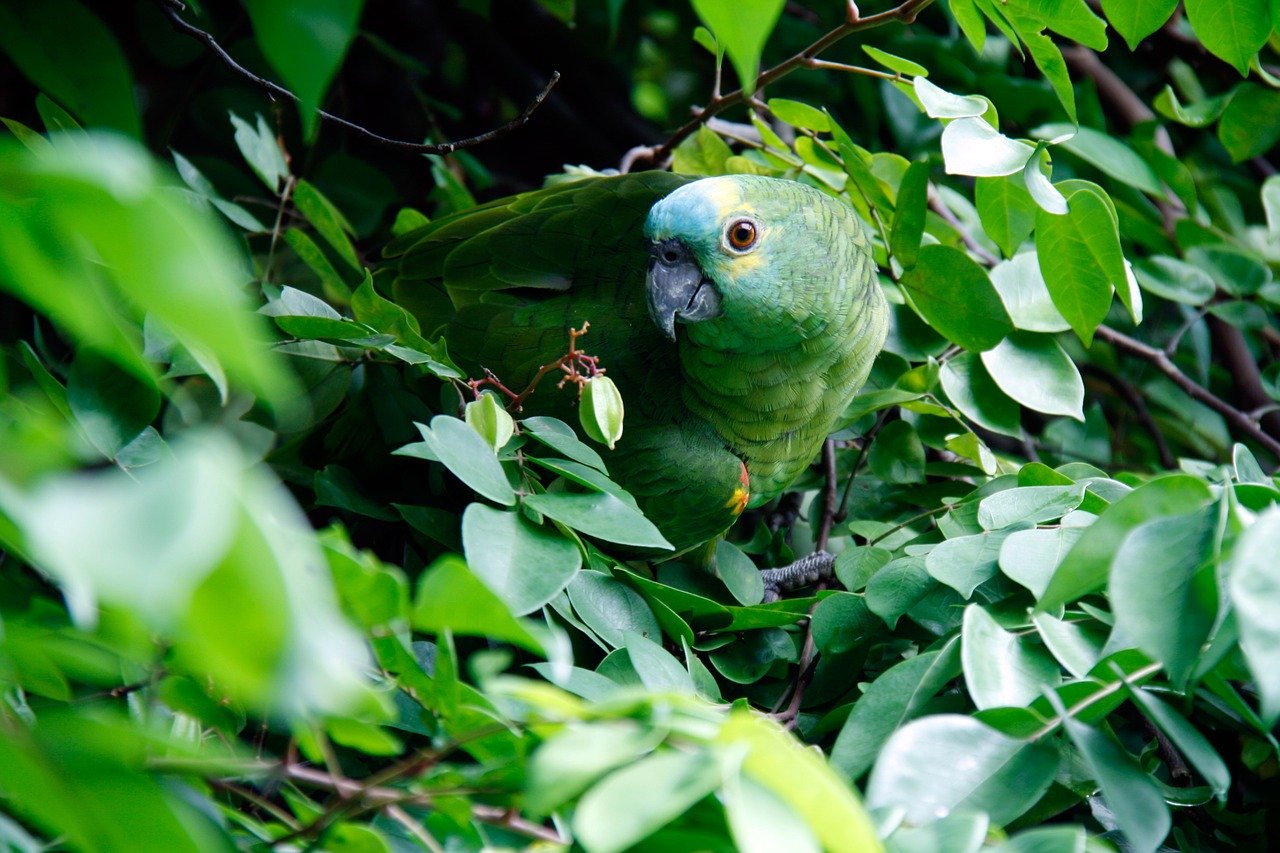 Costa Rican Wildlife and Nature Hot Spots
January 2, 2020
Properties in Costa Rica
Located on a bridge-like terrain that connects North And South America; Costa Rica is geographically gifted when it comes to biodiversity. With thousands of miles of protected, untouched reserves and coastlines; Costa Rica easily contains one of the richest wildlife atmospheres on the Planet. Here I will try to give you some of the most known and visited spots that you can find in Costa Rica; that demonstrates just how full of diversity this country really is.
Sarapiquí
Located close to the Costa Rican and Nicaragua border, Sarapiquí sits on the Sarapiquí River. This area consists primarily of the rainforest; it has an amazing amount of diverse wildlife and is home to more than half of Costa Rica's bird species, as well as nearly 2,000 different plant species, several dozen species of bats, and numerous different wild cats. The forest can be seen on foot or by white-water rafting and kayaking along its water paths. Many people also use it as a base for visiting the volcano known as Poas.
Arenal Volcano
Within the very prosperous and fertile northern lowlands lies a perfectly symmetrical volcano; Arenal. It has been inactive for nearly 10 years. This after regularly spitting out ash and lava following its eruption in the 1960s. Arenal allows visitors to have an abundance of outdoor activities, from hiking through the mountains to kayaking or rafting along its rivers. You can step onto the Arenal Hanging Bridges to walk through the forest canopy, while looking out for different animals like monkeys and sloths, and pay a visit to Proyecto Asis wildlife rescue center to find out how they help protect the forest's endangered species.
Rio Perdido
This 600-acre private reserve in the San Bernardo Lowlands is where two canyons bring together cool waters Rio Blanco and the hot waters of Rio Perdido, which is known for having a number of hot springs; up-stream people can hop between the hot and cold water. All of this is surrounded by a tall forest, which is home to many birds, reptiles, and mammals, with hiking and cycling trails and a 200-foot hanging bridge to walk along, while seeking out the waterfalls.
The Cloud Forest Reserve
With a canopy that is often hidden by clouds, Monteverde Cloud Forest Reserve harbors some of the most diverse wildlife in Costa Rica. This reserve contains roughly 2.5 % of the world's biodiversity. Around 10 % of the flora is strictly native, and there are over 750 different species of trees alone. Alongside the Monteverde Cloud Forest Reserve, there's the Los Angeles Cloud Forest Reserve, which ranges from 2,300 to 5,900 feet above sea level and spreads around 1,975 acres. This mystical private reserve is usually free from the common tourist, enabling those who do visit to be able to see wildlife more often.
Tortuguero National Park
Situated on the country's northern Caribbean coast, Tortuguero National Park has become famous across the globe as an incredible nesting ground for sea turtles, including the endangered Deep Sea Green Turtle. The national park (Tortuguero) also has freshwater creeks and lagoons to explore. One can travel and navigate by boat along the park's waterways to see river turtles and caiman and hike through the rainforest for sightings of howler monkeys and toucans.
Palo Verde National Park
Here in the Guanacaste Province, wetlands and tropical dry forest co-exist as the result of the Río Tempisque flooding the arid land. Set out on a cruise through 12 different habitats to see its verdant mangrove, aquatic plants, and forest that encompass around 150 species of trees. Birds are the greatest attraction here though, with a small island in the river providing the perfect habitat. In the dry season, wildlife gathers around the park's water sources, providing opportunities to see howler monkeys and white-tailed deer, among other species.
Manuel Antonio National Park
This national park on Costa Rica's central Pacific coast encompasses wild rainforest, white-sand shores, and a coral-rich marine environment. Hiking trails weave through the forest and along the coastline, taking in the staggering biodiversity of tropical vegetation and wildlife species. Around 109 species of mammals and 184 bird species have been spotted here, making it especially rewarding for wildlife sightings. After hiking through the rainforest, take a cruise out to see dolphins and turtles, and kayak through the mangrove.