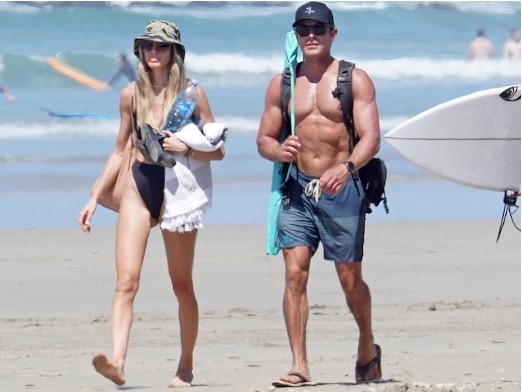 Zac Efron is back in Costa Rica! Take a look
March 23, 2022
Properties in Costa Rica
Yet another Hollywood star is added to the list of people connecting with nature and relaxing in Costa Rica; this time, the country welcomed none other than Zac Efron. The 34-year-old was caught relaxing in beautiful Santa Teresa along with his brother and best friend, looking to relax from the intense environment that comes with being an A-list celebrity.
This has not been the first time he visits the country, as he was exploring towns in Limón and San Mateo while showcasing the sustainable practices taking place in each place for his famous Netflix show, "Down to Earth".
It's clear to see that Costa Rica is a place where the famous actor formed a unique and special bond. Efron had already visited the country back in 2016, where he touristed places such as the Osa and Papagayo Peninsulas and was pictured in wonderful waterfalls and beaches with his closest friends. A few days ago, he posted two pictures alongside his brother Dylan and left his followers with a heartfelt message to the country: "Mi corazón está aquí", in other words, "My heart is here".
Why is Costa Rica such a popular location for Hollywood stars you ask? Well, apart from the amazing flora, fauna, rainforest and green landscapes, the country is a place where people tend to wander off the cameras for a while and connect with themselves by going to the beach, waterfalls, volcanos, to name a few. One of these places is Santa Teresa, given that it combines a bit of everything, from it its pristine beach to its vivid town aura that has resonated with all your famous TV stars.