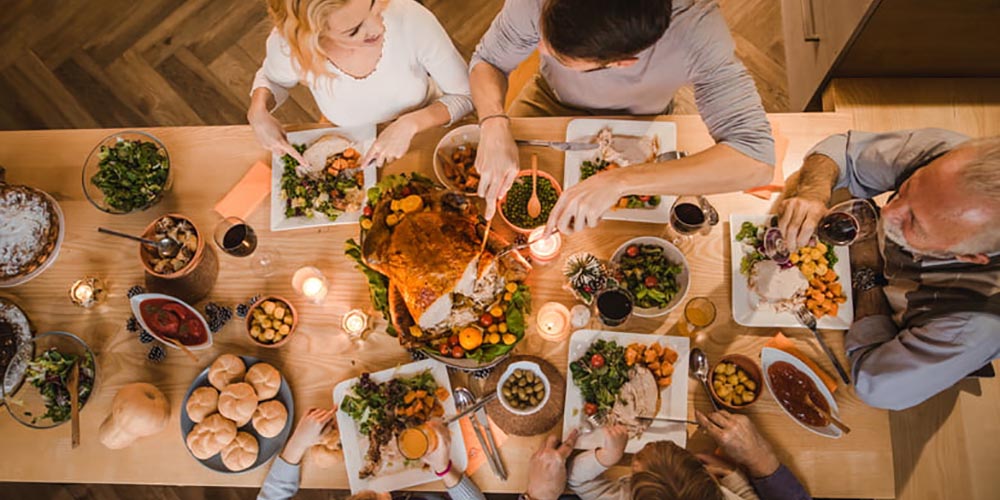 November 28, 2019
Properties in Costa Rica
Here in Costa Rica, we have thousands of Expatriates who call this beautiful country home; many of these ex-pats carry on special American traditions, like Thanksgiving.
Thanksgiving is one of the most celebrated American holidays in Costa Rica. Every year many ex-pats and even locals celebrate the traditional Thanksgiving festivities. The Fall Feast is enjoyed with typical Thanksgiving dishes, with a possible twist that can include local cuisine and if you choose compassion then Vegan Thanksgiving meal can be served in many restaurants or you can cook your one plant-based food.
In the Central Valley and other popular towns, several restaurants and local shops make it easy for ex-pats to indulge on traditional Thanksgiving day cooking. You can enjoy salad, sweet potatoes, green bean casserole, mashed potatoes, as well as apple and pumpkin pie. If you dine out, you can share the dining room with many happy families, which helps create an air of festivity and Thanksgiving cheer. If you decide to eat at home, you can still enjoy this delicious feast with those closest and dearest to you. All your favorite Thanksgiving foods are available at local supermarkets.
You can always opt for a typical Costa Rican version of Thanksgiving. Green beans and apples are in their high season in November, so it's easy to whip up a green bean casserole or apple pie from local ingredients. Ayote, a huge squash that resembles pumpkin in flavor and color, can be used to make a delicious pumpkin pie.
After Thanksgiving, you may want to check online for Black Friday deals. Online retailers based in the U.S. offer incredible savings, and Costa Rican private mail services such as Aerocasillas, Jet box, and Mailboxes, Etc. have recently begun to offer Black Friday shipping deals and discounts.
Thanksgiving is an important holiday, and not just to yearn for the past. Those of us who are lucky enough to live in Costa Rica, whether it is temporary or long term, have a lot to be thankful for. To begin with, we don't have to worry about freezing our tails off during our Thanksgiving festivities. Happy Thanksgiving dinner!