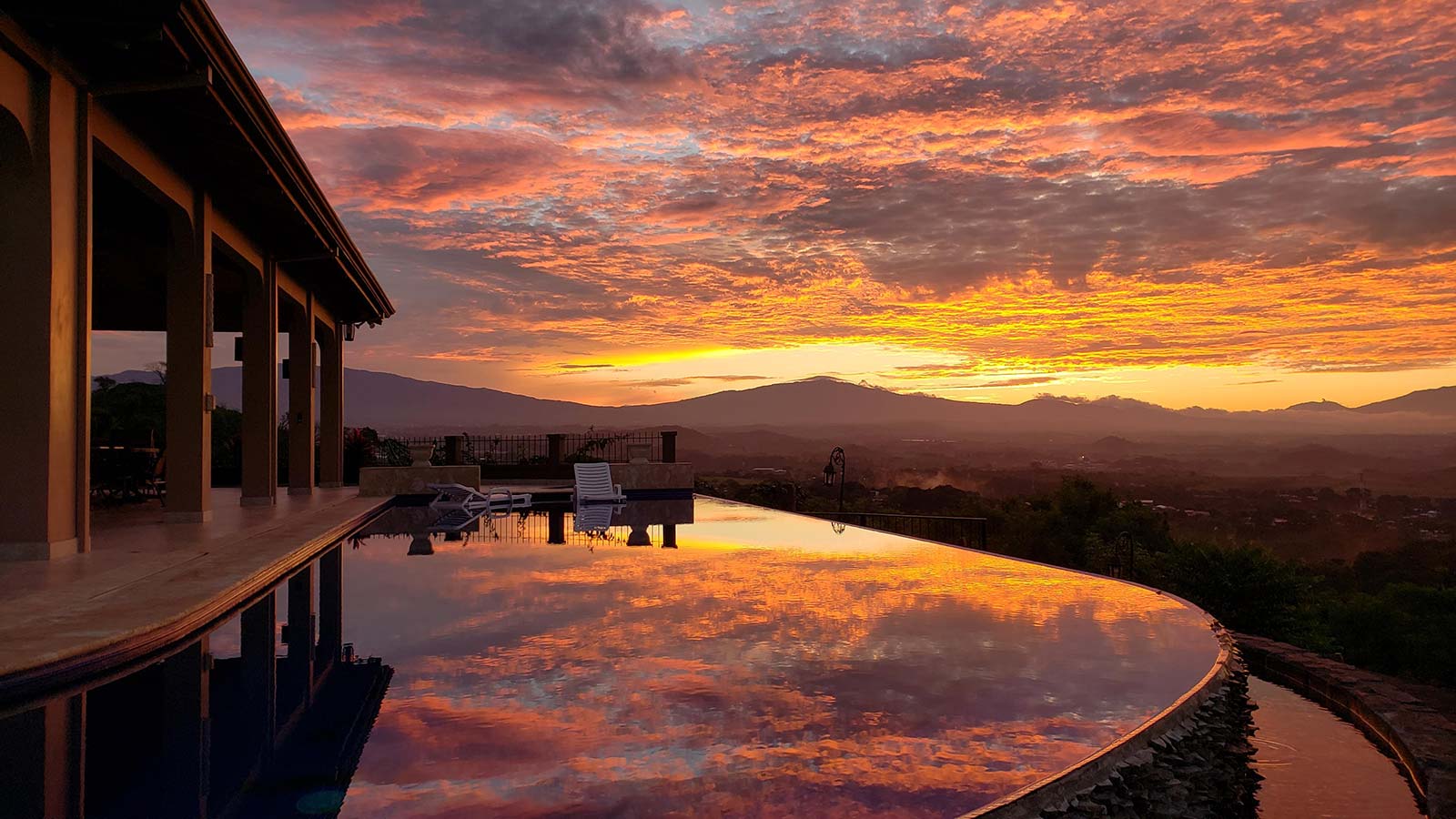 The best of both worlds in Atenas
July 13, 2019
Properties in Costa Rica
Just 40 minutes away from the capital of Costa Rica, the evergreen rolling hills of Atenas is a sight you can't pass by. As you arrive at this traditional Cost Rican rural town, you will be able to perceive its authenticity and sense its amazing climate. As a matter of fact, Atenas is reported to have one of the best climates in the world, where you are able to enjoy temperatures reaching up to 80 ° and descending to about 60 ° in its lowest state. Due to this near-perfect climate, nature around here thrives and is the reason why the exotic flora and fauna of Atenas is so diverse and all-encompassing.
Atenas Central Park is perhaps the most popular attraction in this place, located in the heart of the town and filled with shops, restaurants, and entertainment everywhere. In the shade of the tall trees, you will be in full comfort indulging on the bustling town activity there is as well as the eccentric species of birds that roam the place. Also, don't forget to visit the souvenir shops and pick up some gifts for your loved ones that can't be found in the normal consumer malls.
If for some reason you wish to escape the ordinary and go visit the species of the land, Zoo Ave is perfect for you. Whether you have kids, or you simply want to appreciate wildlife, Zoo Ave offers an up-and-close experience with some of the most exotic animals,  the difference lies in the way that they treat, rescue, and rehabilitate animals instead of using them for profit. Think about it, when will you have the chance to see more than 130 species of animals in a secure and non-profitable organization, this might be your chance.
All of these benefits and attractions have thus turned Atenas into a great location to invest, where nature and culture fuse to make the perfect environment for calm and "Pura Vida" living.  Day-by-day, Atenas is attracting new investments thanks to the new coastal highway that places Atenas just 25 minutes from the beach and 30 minutes away from more developed areas such as Santa Ana and Escazú. With its Spanish colonial feeling, in Atenas, you will have the opportunity to live a life filled with serenity but also with the availability of facilities such as international bilingual schools, ATMs, hardware stores, hospitals and clinics, supermarkets, among many others. A prime choice for Expats from all over the world, don't look past this peaceful slow-paced town.