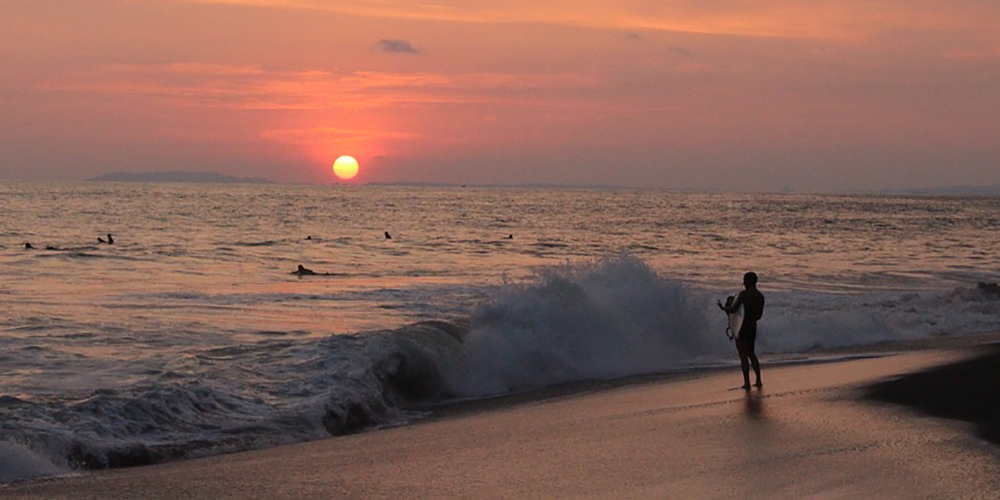 Eat. Party. Sleep. Relax. Surf. Travel.
June 12, 2019
Properties in Costa Rica
Jaco beach is located at the west coast of Costa Rica and is just a 1,5-hour drive from its capital San José. Jaco beach is one of the best surf locations and might be the most developed beach city in Costa Rica. Jaco is a very popular holiday destination because of their countless amount activities and with their loosen up, lie down, party lifestyle. This is a holiday destination for families and people of all ages.
Glide across Jaco Beach
The Jaco beach has a long list of activities but surfing has to be on top of that list. The middle and northern side of the Beach is perfect for more experienced surfers. Madrigales located on the south end of the beach has a large consistent wave which makes it a great place to start learning how to surf. It is certainly possible to take surfing lessons or you can join a surf camp at one of Jaco's surf schools. So if you've always wanted to learn how to surf, Jaco beach is the perfect place to start.
The Jaco Jungle adventure
If you're looking for adventure then you have to visit the Jaco jungle. Here you can enjoy an all-day adventure including fun activities such as horseback riding, zip lines, waterfall abseiling and an all-terrain vehicle ride in a private 850-hectare river valley. This park is called 'the park at ocean ranch' and it has some real Jurassic park like setting.
It's time for a fiesta
Entertainment is Jaco's specialty and especially Jaco's nightlife. The lively nights in Jaco are truly famous. As a matter of fact, Jaco is one of the best party and nightlife destinations! Even during the day, the people are still down for a little after party from the night before and there are plenty of bars open for business so you can just start the party early on or just sit back, relax and enjoy a drink.
Just watch and enjoy the view
From the southern side of Jaco beach up in the mountains, you can watch the city, ocean, rainforest and dazzling beach from the top. Jaco is located In the middle of the rain forest which makes it a great place to search for exotic animals and to spot birds. It is also possible to do a tour to see crocodiles in live action.