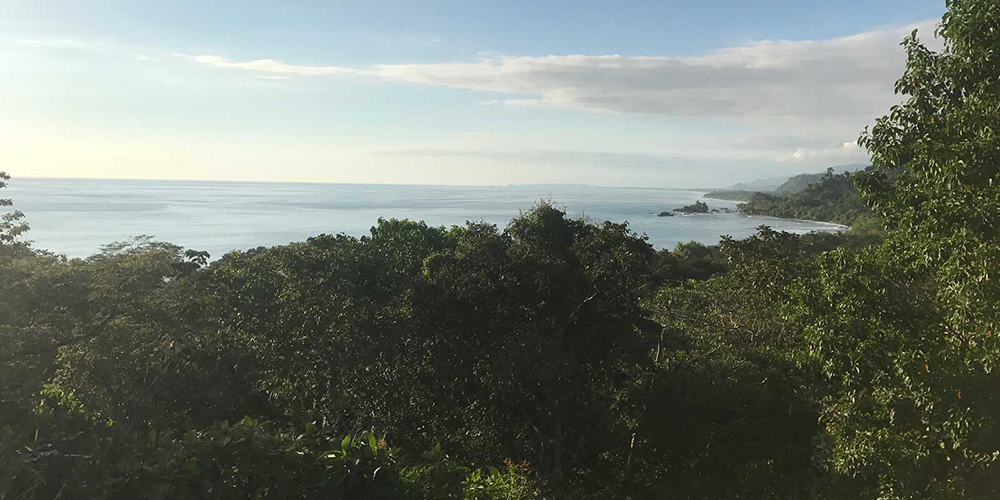 Dominical: the best of both worlds
June 19, 2019
Properties in Costa Rica
Have you ever wondered what it is like to live in a beach town, well, it is fair to say Dominical is one of the most illustrious there is in Costa Rica.
Notorious for its great waves, Dominical attracts hundreds of surfers along the year that want to experience the greatness of these beaches; however, Dominical is way more than just surf, as it has the most incredible combination of jungle filled mountains and ocean perfect for hiking enthusiasts, adventurous individuals, or even potential buyers that wish to invest in a piece of this paradise.
Within this region, Nauyaca Waterfalls are one of the most well known attractions. With a 61 meter drop and a profound natural pool for swimming in the bottom, this waterfall can be reached by horse, truck, or preferably on foot so you can appreciate and indulge in the fabulous rainforest that surrounds the waterfall.
If you wish to be part of an adventure out on the water and enjoy the natural scenery of the forest or the sea, there is also an option to go kayak or paddle boarding in the mangrove or the ocean. The mangrove trail will allow you to go at peace and learn all about the ecology of this essential ecosystem while you appreciate its inhabitants (monkeys, herons, crabs, racoons, crocodiles, sloths). As for the ocean trail, if you're looking for a little more excitement, this one is for you. These take you around the famous Whale Tail along the coast of Punta Uvita for snorkelling or to go see caves located in secluded beaches around the pacific central coast.
The costa Ballena or Whale coast in Uvita is also renowned for the hundreds of humpback whales that migrate to these regions warm waters. Peak times to go and see these wonders are in September and October and we assure you that this is a sight you don't want to miss.
Don't be fooled by its dirt roads and small town, Dominical is one of the fastest growing communities in Costa Rica due to its idyllic nature and authentic natural beauty. If you are looking for unparalleled beachfront scenery along with cascading cliffs and winding rivers, this is definitely the place for you.