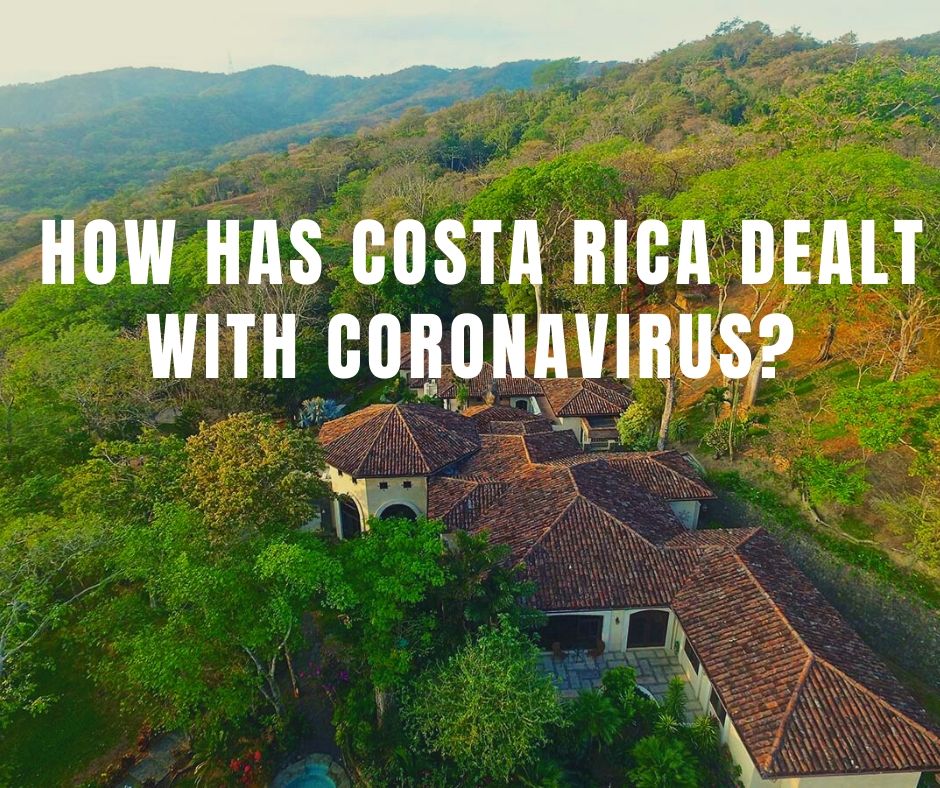 How has Costa Rica dealt with Coronavirus?
June 5, 2020
Properties in Costa Rica
One of the reasons Costa Rica has been one of the top countries when it comes to dealing with the Coronavirus is due to their extensive and strict protocols, throughout the nation.
Here are a few of the many measures Costa Rica has taken to combat the virus:
Since March 18th, Costa Rica officially closed their borders to any foreign travelers, only allowing Costa Rican citizens and residents entry to the country. In addition to this, Costa Ricans that arrive in this time period will have to complete a mandated 14-day quarantine, where any violation of this quarantine is found may be penalized with Jail time!
A telephone hotline (1322) dedicated to Coronavirus inquiries were set up on March 13 in an attempt to reduce congestion from 911 services.
As of March 15th, the Costa Rican health department ordered the indefinite closure of all bars, clubs, casinos, and amusement parks.
Costa Rica has also set up daytime and nighttime vehicle restrictions as counteracting measures to the spread of the virus, thus restricting vehicle transit from 10 pm to 5 am during the week, alongside other daily restrictions based on ending license plate numbers.
The Ministry of Health issued new guidelines for supermarkets and commercial stores. These guidelines emphasized specific sanitary procedures and also offered specific hours for elderly customers.
Hospitals have developed rigorous protocols to deal with patients who show symptoms with regard to the virus. Additionally, a hospital dedicated to just treating COVID-19 patients has been set up in the San Jose area.
These numerous measures have allowed the government to contain many cases of COVID-19 and minimize the spread of this virus. If you want more information about how Costa Rica is dealing with this crisis, you can visit the Ministry of Health's Website for official live updates. Remember to stay safe, wear a mask if you go out, and wash your hands!