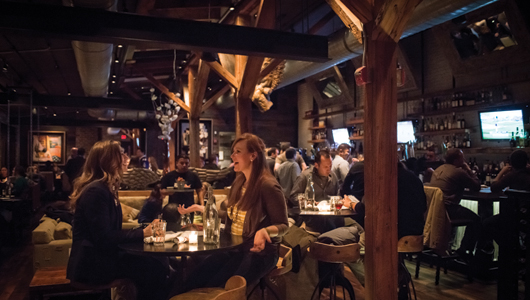 Nightlife in Tamarindo
December 10, 2018
Properties in Costa Rica
Tamarindo is a small beach town located in the province of Guanacaste, which is situated on Costa Rica's Pacific coast. Tamarindo is known for its surfing, relaxed beach vibe, incredible gastronomy, and of course the nightlife. Whether you want to hit up a beach restaurant and enjoy a few cocktails while watching the sun go down, or you want to stay up and watch the sunrise- there are places for everyone.
One of my favorite things to do on a Thursday night is hit up the weekly night market. The market is open from 6-9pm every Thursday. This market has different local performers, local cuisine, handmade jewelry and art and many other wonderful vendors. It's a Costa Rican farmers market but at night.
Again, depending on what you are interested in doing at night, there are many different options for you listed below.
Sports Bars:
Sharky's Sports Bar + Surf Club Sports Bar + Bar Jolly Rodgers
Night Clubs:
El Be! Tamarindo Beach Club + Crazy Monkey + Pacifico Bar + El Garito + The Roof
Beach Restaurants:
Volcano Brewing Co + Pangas Beach Club + Langosta Beach Club + Nogui's Restaurant
Sports Bars are a must for many tourists, as they cannot miss their games. Thankfully Costa Ricans feel the same way; therefore we have a few different sports bars scattered around Tamarindo. Sharky's is great because they get almost every channel with all the games on.
In terms of nightclubs, El Be Tamarindo Beach Club is great because you are on the beach. Who doesn't enjoy having a few drinks and meeting new people on the beach? The other bars and clubs are great if you want good music and to have a fun night out in Tamarindo.
There are many other beach restaurants located along the beach, but the ones I recommended are my favorite with good reviews. While traveling in Costa Rica, you should utilize the beach restaurants because the views are incredible. Eat on the beach if you cannot do this back home. Just remember to pack some bug spray because the bugs come out at night. You will not notice them until the next morning, so come prepared.
Tamarindo is very safe and you do not have to worry about anything. As long as you use common sense when you are out at night, you are good to go. The people in Costa Rica are very friendly and helpful if you need anything. You do not have to know Spanish to get around; most people can speak a little English. There are many taxis to shuttle you back to your hotel so you do not need to drive at night. You will notice Tamarindo is very beautiful at night with all the lights and live music playing at many restaurants. It is recommended to tip the local singers to show your support and appreciation. Around Tamarindo you can also find places that offer Salsa lessons and do Karaoke nights. If you enjoy singing, look online for places that are doing Karaoke. There is a casino in Tamarindo called 'Casino Tamarindo Diria' which is good for those of you who like to gamble. There are a few tables for blackjack also.
There is so much to see and do in Tamarindo, you will want to extend your time here or move here. I am here for any real estate advice and I can help you at any time!