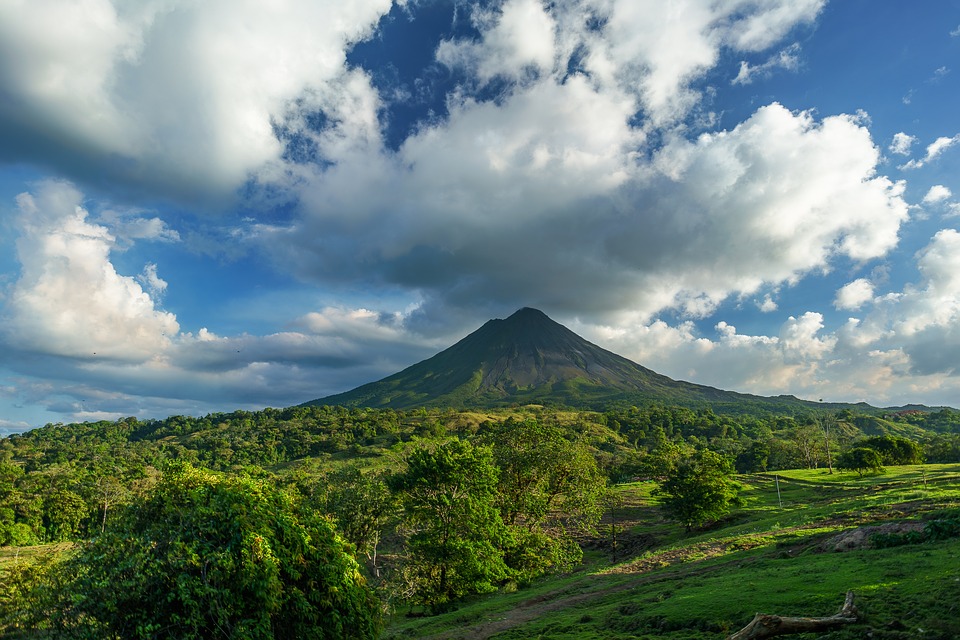 Tips To Travel To Costa Rica
December 6, 2018
Properties in Costa Rica
Traveling anywhere is exhilarating, yet a tad intimidating for the inexperienced and skillful travelers. With Costa Rica being one of the happiest places on earth, it's no wonder more and more people are heading this way. The slogan in Costa Rica is 'Pura Vida' which means 'Pure Life.' Don't be surprised to hear this a few times per day.
It doesn't matter where you go, it's always important to do a bit of research before you head to a foreign country. Whether you are looking for the best places to eat or Internet cafes to work at, doing a little exploration will give you a heads up with the best tips in the area. This article will provide you with knowledgeable information that will help you travel to and around Costa Rica.
First things first, driving in Costa Rica can be quite difficult even for the locals. Depending on where you are traveling to in the Country, some of the roads require you to go through streams and up rocky volcanic roads. If you are traveling from the airport to the main beach towns, the roads are generally maintained. It is recommended to only drive in the daylight if you are not familiar with the roads. For most people, it is much easier to hire a shuttle or take the local bus. If you do decide to adventure and rent a vehicle, do not base travel times on distance. Since the roads are rough in some places, it often takes a lot more time than the GPS says it does. No one can see Costa Rica in a day so take your time and enjoy everything and remember; Pura Vida.
If you are planning on booking any excursions while you are here (which is definitely recommended, especially a tour to Arenal Volcano) you don't have to worry about booking directly through the company providing the tour. The imbursement of commission drives the tourism industry, which is the largest industry in Costa Rica. If your hotel is selling tours and excursions, they are making anywhere from 15-30% commission, the same as any tour company in Costa Rica. Many tourists are unaware of this organism but it is good to know the power of booking an excursion with the locals.
Depending on how long you are staying in Costa Rica, you might want to get a local SIM card instead of paying your phone provider back home. You can find vendors at the airport when you fly in, and they will be selling SIM cards. This is a cheaper option most of the time, and it is very easy to load calling, texting, and data on to your SIM card. You will get a Costa Rica number, which is great for calling locally. Downloading the app 'WhatsApp' is great for communicating with friends and family back home and with the locals you meet.
Let's talk about currency. In Costa Rica, the local currency is the Costa Rican Colon. Currently, 1.00 USD is equal to 602.00 Colones in Costa Rica. It's always better to use the local currency, as sometimes the rates may seem higher with the foreign exchange. Many restaurants and shops will give you back colones if you choose to pay in USD.
Another reminder when coming to Costa Rica is that you are coming to the rainforest. There is going to be bugs and they are usually hard to avoid. Be prepared with bug spray and after bite and you should be good to go, especially on the beach and in the rainforest. It's one of the unique features that Costa Rica has to offer. You can't visit a rainforest without bugs. Be equipped to see monkeys, iguanas, birds, sloths, and other interesting animals here in Costa Rica.
The last tip I have for you is to come equipped for the weather. Even in the dry season it could rain, therefore packing an umbrella is always a good idea. The great thing about Costa Rica is the abundance of sun. Even if it rains, it will not rain all day (unless you are here in the rainy season of September and October.) The weather is always hot, sunny, and humid and we are waiting for you here in Costa Rica!
Pura Vida.