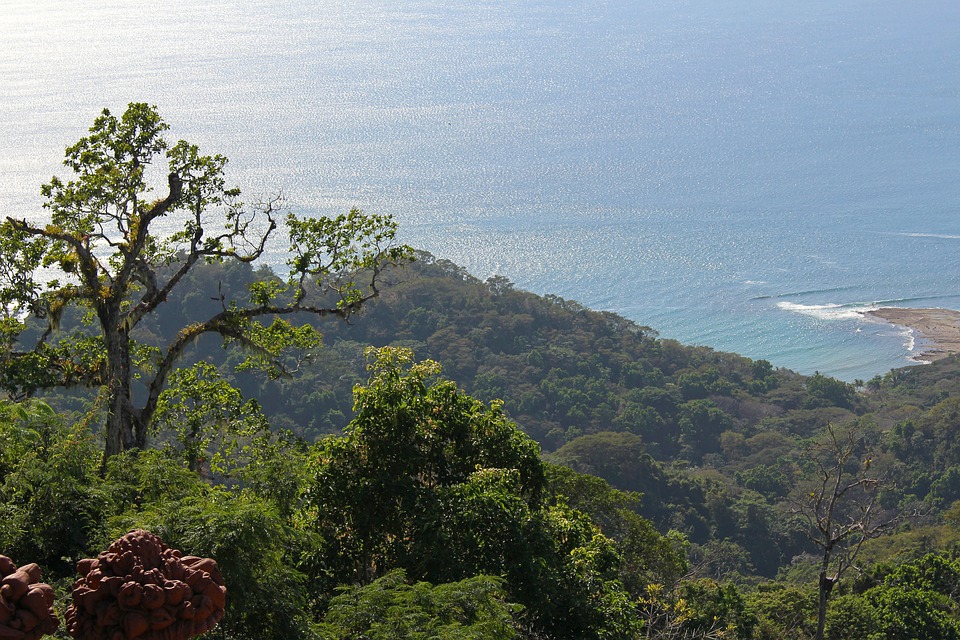 A PURA VIDA VACATION!
December 21, 2018
Properties in Costa Rica
Costa Rica is known for its beauty and happy people. There's no doubt that it has the most beautiful sunsets that can be admired by all the different ecosystems. People are very social and they have a beautiful saying: "PURA VIDA" which stands for pure life. You will certainly listen to this phrase very often, Pura Vida can mean "ok", "good morning", "how are you?"… Our small but astonishing country is perfect for everyone: beach lovers, mountain people, the ones that love the chilly climate and the ones that love the heat. In every part of the country, you will have access to adventure and nature.
The beach is one of the reasons why Costa Rica is famous. The amazing temperature of the ocean plus the beautiful green surrounding is the best combination to be front row watching the supreme sunsets. You might think of the beach as just relaxing and sunbathing, but this country is all about the adventure. In each beach town, you will find tour offices that can guide you on your expedition.
Scuba diving or snorkeling is always a great choice. When you book a scuba diving tour they do ask for the driving license, nevertheless, most offices give you the option of snorkeling for those that don't have the permit. Marine ocean life is very diverse and unexpected. Even while traveling to the diving point you may be able to see tons of animals like dolphins, turtles, whales, flying sea rays and more. These are animals that you will be able to encounter while diving or snorkeling. While diving you most likely will be able to admire a few white tip sharks, giant sea rays, octopuses, starfishes, turtles, eels and plenty of colorful fishes. It is a unique experience to be full of peace while swimming right next to all of these beautiful animals in their natural habitat.
Costa Rican beaches are also well known for the surfing potential. Nevertheless, there are waves for beginners and experts. In most of the beach towns, you will also find several surfboard rentals and locals that impart lessons. If you come to Costa Rica it is a must to surf at least one wave! You can book ATV's tours or horseback riding to get to different beaches or to waterfalls. These rides are a whole experience since you travel through the forest to get to paradisiac beaches or to freshwater rivers with waterfalls.
If you are willing to stay in the mountains, in a chilly climate, there are also amazing activities to enjoy as a family or with friends. Hiking through the tropical rain forest can be a unique experience. You will be surrounded by nature, being able to observe butterflies, birds, toucans, snakes and more animals. It is recommended to take a cape and impermeable shoes in case you encounter some rain while walking. Nevertheless, rain never stops the admiration one feels for this climate. Another way of visiting the forests in this beautiful country with some adrenaline would be the hanging trees or zip lining. Costa Rica is home to the largest zip-line in Central America. You will fly through the forest while feeling the breeze in your face and viewing every kind of flora and fauna. The hanging bridges, where you can walk at the level of the canopy of trees, are also a main attraction that we recommend.
Where to stay while visiting Costa Rica? There are hotels and villas available for people who are in a budget. There are also luxury hotels and private properties that can be rented per night to have a more relaxed vacation. The most convenient way of traveling is to stay in the area that you will visit. Let's say if you wish to explore Guanacaste, stay within in the area, close to Tamarindo, Pinilla, Conchal… Here you will find beautiful homes, condos, and villas available for people with every type of budget. If you are traveling to the mountains you'll have the same options: hostels and villas or luxury residences with amazing views and accommodations.
Costa Rica can be a small country but the diverse ecosystems make the trip totally worth it.
Fly across the forest or lay back an relax at the beach while watching the monkeys and sloths in the trees. Relax in your mountain home with a hot chocolate or scuba dive with white tip sharks in the Pacific Coast. In each place, mountain or beach, you will find the perfect balance of adventure and calm.