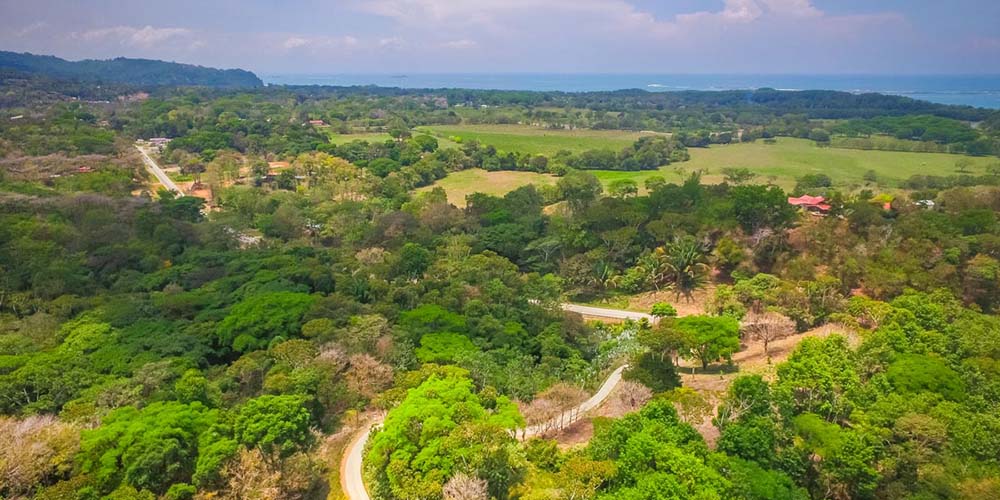 Costa Rica's magnificent Southern Zone
July 10, 2019
Properties in Costa Rica
Costa Rica's southern zone is a truly exceptional area that has loads of draws due to its chill climate and many cloud rainforests filled with flora and fauna. Apart from to the endless amounts of rainforest section that is covered by this area, beautiful beaches can be founded in the Southern Pacific Coast of Costa Rica in the form of Dominical, Uvita, and Ojochal. This trio of beaches has become a surfing haven for nationals and expats as well as a place to be able to witness the tropical climate and dramatic landscapes of Costa Rica.
These three locations will allow you to be fully immersed in the natural atmosphere of the beaches and also next to many of its inhabitants such as whales, turtles, howler monkeys, and beautiful species of birds.
The limited beach development that is found in these zones is mainly caused by the large portion of national parks in the area that are protected and restricted by the government. Either way, this conservation of nature makes the beauty of the zone the more exceptional for it is hard to find virgin forests such as these. For this reason, Costa Rica real estate investors and retirees picture this zone as a gold mine, confirmed by a welcoming expat and Tico community and bursting with wildlife. A decade ago, it would take a miracle for someone to take you to Costa Rica's Southern Zone thanks to impassible roads filled with crater-sized potholes and amounts of dust preventing you to see other cars. Luckily, this all has improved seen as you can either travel down here by plane or also by car but know in a more improved 3-hour drive leap instead of the 8 hours it used to take.
For all of you thrill-seekers, the Southern Zone is also home to the most impressive topography which includes the famous Talamanca Range and the highest peak in Costa Rica, Cerro Chirripó. In addition to the towering mountain ranges and the vast beaches, there are also many waterfalls, hiking trails and an abundance of nature preserves. On top of that, there is a variety of tour operators that include horseback riding, snorkeling, scuba diving, ATV tours, coastal excursions, and many other activities that will most definitely keep you busy in this wonderful part of the country. Furthermore, with the recent introduction of property development, an array of food and drink options have become available, with about 40 restaurants and bars as well as 11 hotels at your disposal. Having said this, it is pretty easy to see why there is a great number of retirees and expats who wish to indulge in the peacefulness of this zone and hopefully buy their dream retirement or vacation home.