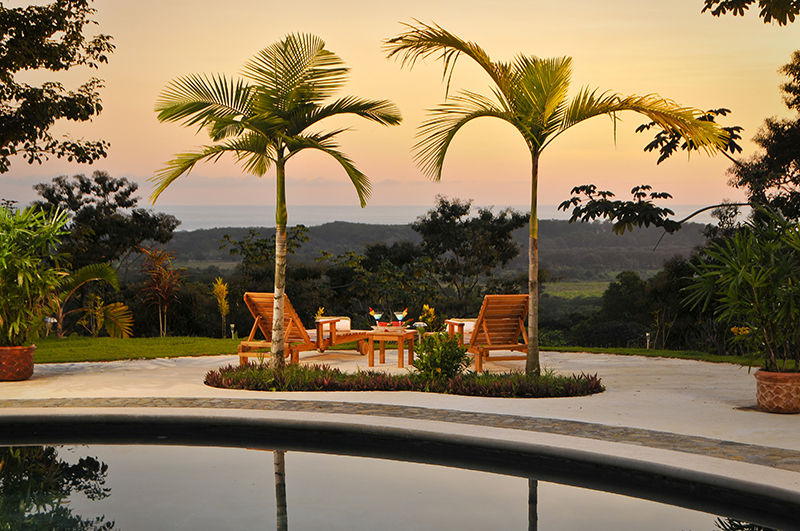 July 7, 2016
Properties in Costa Rica
The Southern Zone is known for its laid back vibe and three of the most magical towns in Costa Rica: Dominical, Ojochal, and Uvita. Rainforests, legendary surf spots, long stretches of beaches, an abundance of rich terrain and a laid-back atmosphere define this area. It's a rare place on earth. While development has picked up recent years due to improved roadways and access to the area, the development and conservation regulations ensure this area will never become a noisy resort town with overbearing skyscrapers.
Along the Costa Ballena lie Dominical, Uvita, and Ojochal. These three Southern Zone coastal towns are off the radar hot spots. Dominical is a legendary surf spot. Uvita is a commercial center. Ojochal is a small village in the jungle. Deep blue waters meet the towering mountains and green jungles forming a breathtaking landscape that is raw, pure and clean. This is a place for adventurers and those seeking a more laid back lifestyle.
Dominical
Dominical attracts surfers from around the world each year to its legendary waves. The waters here are not for swimming and the waves are legendary. Making the trek to Dominical is a surfer's pilgrimage. This haven beyond its legendary surf is an attractive laid back village with a few restaurants and shops. Surrounded by estuaries, mangroves, and marshes, the area has an abundance of wildlife. It's now home to an estimated 700 residents. The pristine environment and warm culture draw surfers and eco-tourists. With lots of yoga and various types of holistic health practitioners mixing with the local culture harmoniously, it is a beacon for wellness. Vegan, raw food, and juicing are common here. Those seeking to live a more sustainable lifestyle flock here. In Dominical, there is time to reflect and just be.
Ojochal
Ojochal is a popular landing spot for expats from North America and Europe. It has grown into a culinary hot spot too. This coastal town is just 30-minutes south of Dominical. With hotels, restaurants, bars, doctors' offices and a supermarket, it is a low-key Costa Rica town complete with the conveniences of modern life making it an ideal place to visit. With ATV tours, canopy tours, bird watching and mangroves to explore, there is no shortage of adventures and activities. For surfing, there is Playa Ballena and Playa Uvita nearby.
Uvita
Nestled in between Dominical and Ojochal along the Costa Ballena is magical Uvita. This town has a large supermarket and is probably the most developed area of the three places. Scuba diving, horseback riding, canopy tours and wildlife tours are all nearby. Uvita has grown famous for the hosting the annual music festival, the Envision Festival, which celebrates art, culture, yoga and sustainability each year in February. People flock to this small town in Costa Rica each year for the festival, which draws large crowds.
The magic and charm of these three towns lie in the quiet sustainable development, which protects the pristine ecosystems while also providing a level of comfort. The culture is laid back, health conscious and committed to wellbeing. There are few places left in the world that can match what the Southern Zone offers as a quiet refuge from the modern world for adventure, fun, and restoration.
1 Comment