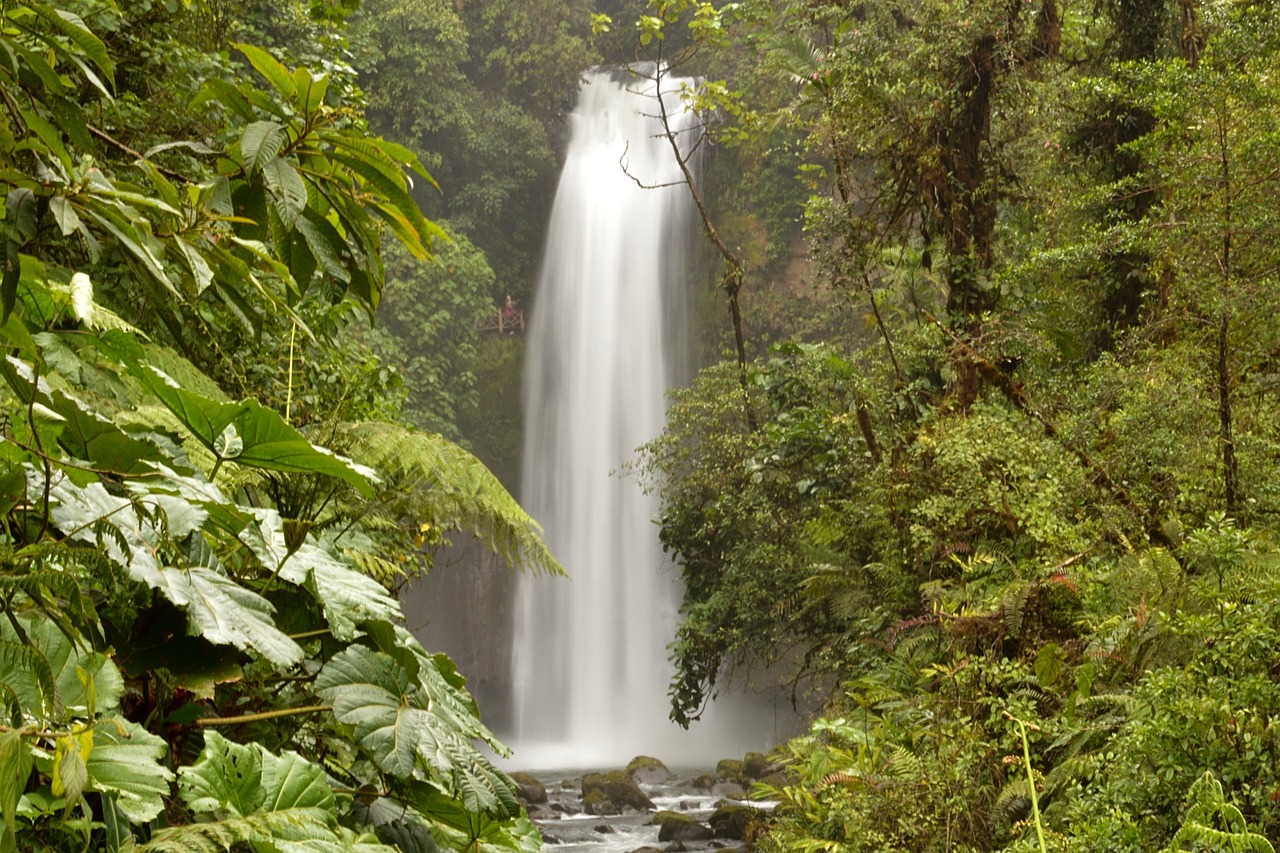 Wild & Nature in Costa Rica
July 19, 2019
Properties in Costa Rica
From the highest peak to its lowest valley, Costa Rica's wildlife and nature are present in every corner.   Tree-line tropical beaches, bursting hot active volcanoes, hissing thermal streams and the most amazing species of flora and fauna, you have it all here in Costa Rica. Always fostering the conservation of these natural wonders, Costa Rica is a prime example when it comes to sustainability and a green mindset. Pristine beaches and forests abound in Costa Rica and some of them are even protected by NGO's and kept away from touristic development.
Costa Rica's nine active volcanoes have made quite the impression on visitors who are able to witness them, seen as it reminds them of the power contained in the earth's mantle. Take for example the Irazú Volcano and its enormous crater with a boiling sulfurous lake. It's easy to see why Neil Armstrong has stated that its desolate and imposing landscape looks like the surface of the moon. The biggest and most studied volcano is Arenal, booming and rumbling with incredible consistency and being one of the most fascinating sites to see in the nation. Comparably, the non-volcanic Talamanca Range contains two of the country's highest peaks: Cerro de la Muerte that reaches over 9,483 feet and International American Highway crossing the 11,453 feet. If you are still looking to climb the highest peak in Costa Rica, pay a visit to Chirripó, topping 12,532 feet and requiring a hefty 9-hour hike and cold-weather camping.
Along these upper slopes of Costa Rica and draped in mist and clouds, the forest has sprouted thanks to the mosses, algae, and lichens that get a foothold on the constant wet surfaces. One example of this cloud forest is Montverde, adorned with tall trees and fabulous biodiversity. Some of its inhabitants include the jaguar, ocelot, Baird's tapir, barrel necked umbrellabird, and the stunning quetzal. Back in 1972, this land was taken by the Tropical Science Center and they made into a secure natural reserve that now has the financial and human resources necessary to protect and expand this precious land, ultimately showing Costa Rica's commitment to reforestation and sustainability.
The lower lands, on the other hand, are where rainforests can be found. Resonating with the sounds of wrens and antbirds, these types of forests harbor the last strongholds of biodiversity of Earth and are thus fundamental for Costa Rica. A trip to forest-like these makes modern stresses and problems fade away in what is the most authentic and unique experience you could find, almost like taking a trip back in time.  Next time you visit Costa Rica, be prepared to be overwhelmed by the countries all-pervasive greenness and don't worry about missing its wonders, because anywhere you go you'll find something of its own kind!