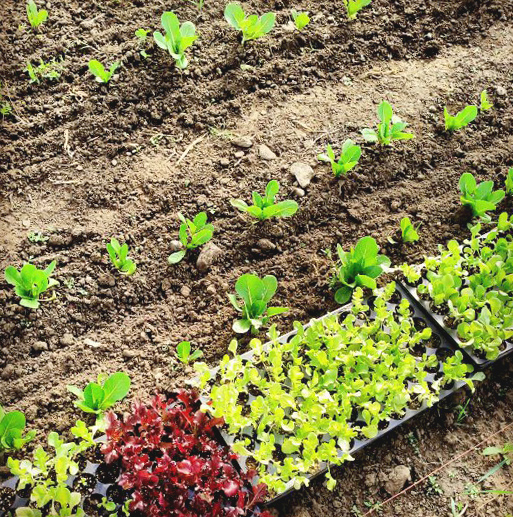 Micro farming is a growing global trend, and common practice in Costa Rica that attracts foreign buyers. The country's year-round growing season and climate makes it a great place to garden and farm. Small-scale farming is part of the global movement toward self-sufficiency and supporting a sustainable lifestyle. Across the diverse eco-system and microclimates of Costa Rica, there is rich terrain in both the high lands and low lands that provide optimal conditions for micro farming.
Micro farms refer to homeowners who grow their own food and raise their own livestock on several acres or less. The average family one need one hectare (2.5 acres) to grow their own food. There are many small parcels of land for sale in Costa Rica conducive to this popular practice. An increasing number of homebuyers are seeking a more self-sufficient lifestyle and purchasing land with this intention. To meet the foreign buyer demand for micro farms, developers purchase large numbers of acres, and then subdivide into the land into lots of about a hectare.
Micro-farms provide not only an opportunity to be more self-sufficient but also a secondary income opportunity. Popular cash crops include wild coffee, cocoa, fruits such as bananas and plantains, as well as medicinal plants. These crops also grow wild and can be foraged in the surrounding forests. There is also the possibility of raising Tilapia on farms as well as chickens and eggs, which can also be sold at the local markets. A micro farm provides an opportunity to live a sustainable lifestyle and make extra income. These farms can be purchased at very reasonable prices with many plots available for under $100,000.
For people moving to Costa Rica seeking a more self-sufficient lifestyle and escape from the high-pressure grind of industrial life in major urban centers, micro farms are a great option. While it does require some amount of training to master the various techniques required to run a small farm or large garden, it can be done by anyone willing to take the time to learn. These farms create an opportunity for a simple fulfilling lifestyle that also supports sustainability. It is a low stress way of life that offers many intangible rewards such as the opportunity to enjoy fresh organic food grown by your hands.