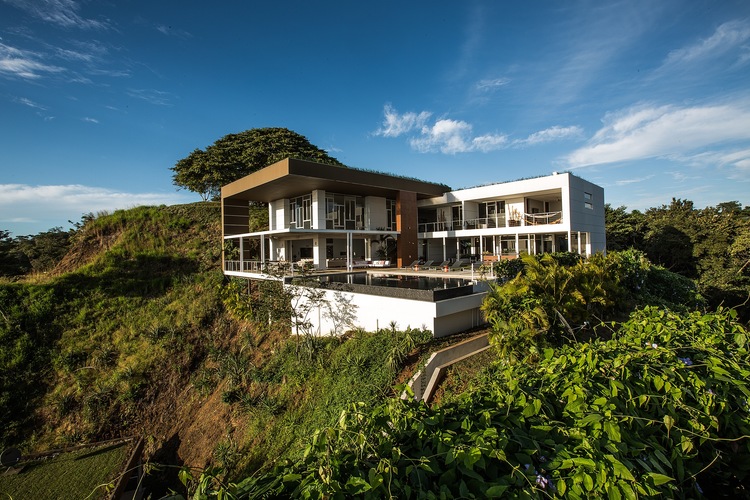 According to a recent New York Times article, green communities are gaining popularity among downsizing retirees. A combination of factors including a desire to cut cost of living and wanting to live a more sustainable lifestyle are driving this trend. Costa Rica does not have a shortage of green homes or planned communities. The high quality of life combined with a low cost of living continues to attract retirees from North America and Europe seeking a slower pace of life without sacrificing quality. The demand for green homes and communities is expected to significantly grow in the coming years. Costa Rica is also on track to become the first carbon neutral country by 2021. It's become a global model for other countries to follow. The climate is very conducive to solar powered homes, and a large number of developers are building sustainable homes as well as communities. It's a major priority in Costa Rica.
Green communities offer the opportunity to live among like-minded retirees who want to live a more sustainable lifestyle. It's a community of people who share a common purpose. Costa Rica has a large number of planned green communities. Boomers retiring are conscious of the environmental concerns plaguing the planet. Cutting their personal energy consumption is a priority and living in a green community or home contributes to creating a sustainable world. They are also concerned with rising energy costs. Green homes save both energy and money. There are green homes that offer top of the line amenities in beautiful communities here. These homes provide the opportunity to live a high quality of life without sacrificing the needs of the future. It's a winning combination for everyone.
Whether you are looking to buy a parcel of land to build your dream green home or purchase a home in an established community committed to sustainability, there are many choices. With the cost of green homes ranges anywhere from five to seven figures, anyone looking to purchase a sustainable home is able to finding something that fits his budget. From the simple casita to the luxury home both offer a high quality of life and comfort comparatively. Low tech or high tech, it's about utilising the best of modern design practices and local materials to build and design these homes.
Buyers must their research before purchasing a green home of moving into a green community. There is a wide spectrum of what people define as "green." Examine the home's energy use and output, and if you are moving into a community, ask them the same questions. It's also best to work with a reputable realtor who can help guide you in the right direction. Purchasing green or moving into a green community raises your overall quality of life and contributes to creating a sustainable world. Costa Rica is an ideal place for those looking to purchase a green home and live a sustainable lifestyle.