By Properties in Costa Rica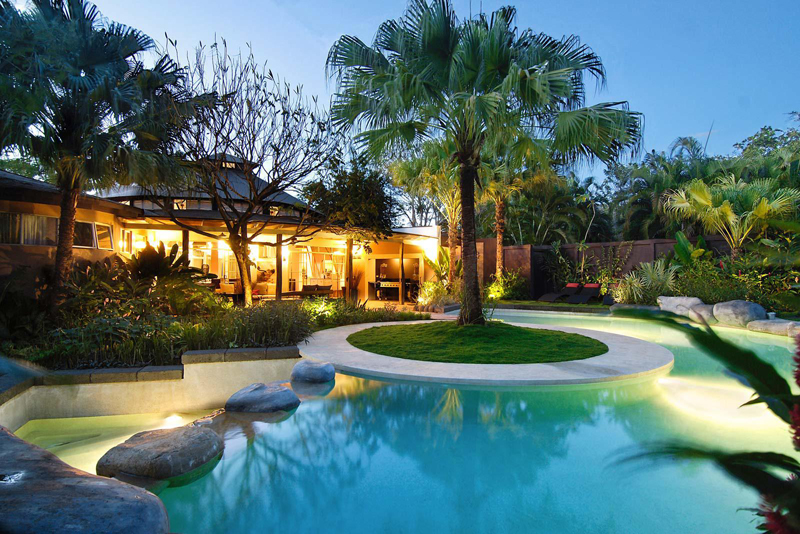 Costa Rica real estate prices continue to rise. In the last ten years, even the Osa Peninsula, known as the edge of the world, has experienced a robust market as development continues to spread south. This small vibrant country has become an expats' paradise. In many countries, buying property as a foreigner can be a complicated, nerve-wracking process. Costa Rica law makes the process fairly simple, which is a huge selling point. Beyond the natural beauty, sustainable lifestyle and great climate, a big selling point, it is relatively easy and uncomplicated for foreigners to establish residency and buy property in Costa Rica. Foreigners are entitled to the same ownership rights as citizens.
The booming Costa Rica housing market is not expected to slow down anytime soon. Prices continue to rise. While Costa Rica does not report median homes prices, the available data suggests the strong growth experienced in 2014 will continue through 2015. Foreign buyers are driving market prices. It is also important to note that Costa Rica's economy is stable with steady GDP growth projected through 2015. Right now ¼ acre beach lots sell for $40,000 to $200,000, and beachfront homes start at $165,000 going as high as $3 million plus. For Americans, the strong dollar also means being able to get a lot more for your investment.
Regardless of whether you are looking to purchase something in the low six figures or high sevens, the majority of the available housing inventory in Costa Rica is desirable. The surging real estate market in the southern pacific offers a different lifestyle than exploding Guanacaste province. Dominical is known for its laid back rustic lifestyle, whereas Tamarindo has become a golfers' paradise. From retirees on a fixed budget to the independently wealthy to young families looking for a more self-sufficient lifestyle, Costa Rica attracts different types of people with widely varying reasons for purchasing property here. Depending on your tastes and lifestyle choices, you can find your niche as an expat.
An added benefit of purchasing Costa Rica property is the potential investment income. Costa Rica is a popular vacation spot with year round near perfect weather, which means you can rent out your property a good nine months and create a secondary income source. Owning property in a foreign country is a means to protect your assets and wealth, and beautiful, stable Costa Rica is one of the top destinations for foreigners for good reason.
If you are considering purchasing property, take a few trips to Costa Rica to become familiar with the nuances of the different areas and explore what the country has to offer. Also, reach out to experts and expats for input and information.