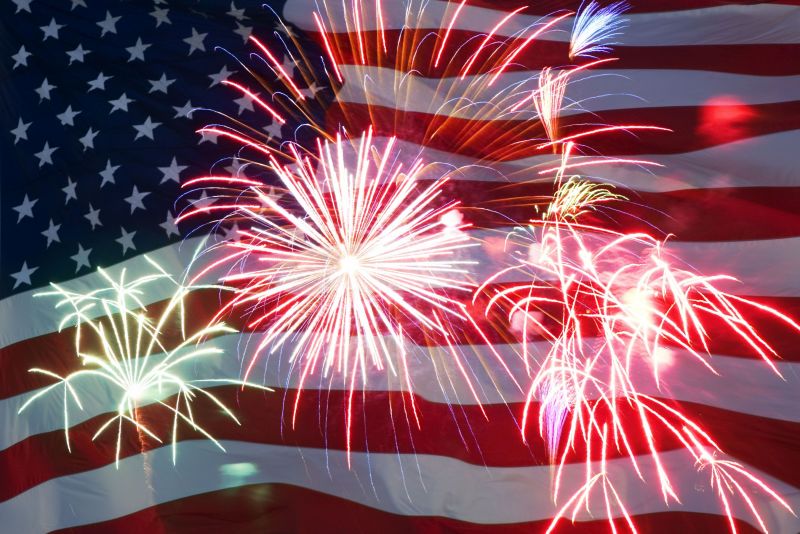 Independence Day in America conjures up images of red, white and blue, lots of flag waving, parades, marching bands, baseball and hotdogs galore. It's the classic Americana celebration. While Costa Rica's version of 4th of July may be more understated and absorbing some of the local influences of Tico culture but due to the large numbers of expats, the day is hard to ignore. From the white sandy beaches of Tamarindo to bustling San Jose to deep in the Osa Peninsula, there are pockets of expat gathered throwing their own celebration. Initially attracting surfers, adventure seekers and nature lovers, Costa Rica has grown in popularity among retirees and families, and these expats are continuing their traditions including a colorful, festive 4th of July celebration.
4th of July is a classic holiday for Americans living and traveling in Costa Rica. There are a ton of festivities taking place throughout the country. Costa Rica has a long history as a favorite destination for adventurous Americans to vacation. Since the 1950s, expats have gathered to celebrate America's Independence Day. Sponsored by the U.S. Embassy, the 1st annual 4th of July celebration in Costa Rica took place in the 1950s. Beginning in the 1950s, Expats celebrated the day at the American Colony Committee. Traveling here regularly, purchasing properties, and some even permanently moving here, the number of Americans discovering the ideal lifestyle Costa Rica offers continues to increase each year. As a result, expat communities have popped up throughout the different regions of Costa Rica.
Neighborhoods and towns with strong expat communities throw Independence Day parties that everyone can enjoy, especially in San Jose. During the rainy season, the capital city remains one of the most active areas in the country. It's a place for people to gather together from the more remote areas of Costa Rica, as well as a top destination among visitors. July is the slow season. Since it is not the high season for rentals, many homeowners take their vacations here during this time. While it is not as busy a time of year as December/January, there is certainly a strong showing of Americans in the country, and enough to celebrate the classic holiday. With plenty of parties, barbeques and fireworks, it's a day for everyone to enjoy.