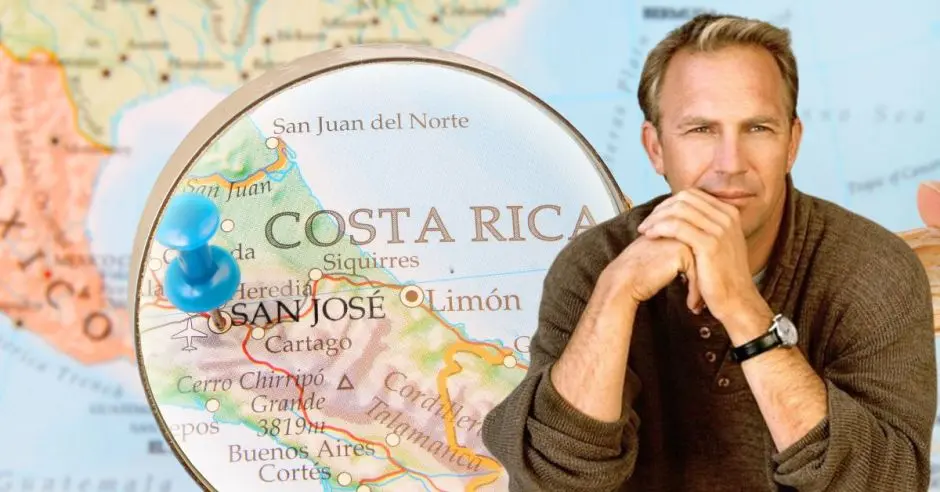 September 29, 2023
Properties in Costa Rica
Why is Costa Rica a favored destination for Hollywood stars, you may think? Beyond its captivating flora, fauna, lush rainforests, and verdant landscapes, the country offers a retreat from the spotlight, allowing individuals to reconnect with themselves amidst the allure of beaches, waterfalls, volcanoes, and more. The Central American nation has evolved into an exclusive vacation destination favored by world-renowned figures, including Demi Moore, Sharon Stone, Catherine Zeta-Jones and her spouse Michael Douglas, Selena Gomez, George Clooney, Rafa Nadal, Leonardo DiCaprio, Mel Gibson, Zac Efron, Miley Cyrus, Beyoncé, Jay-Z, Chris Hemsworth, Matt Damon, and even the beloved characters from The Simpsons.
Last week, eagle-eyed onlookers at the airport spotted none other than Kevin Costner arriving to Costa Rica in the company of a group of friends, looking to enjoy the wonders of the country for vacation. Throughout his career, Kevin Costner has received critical acclaim for his acting, directing, and producing work. He has won several awards, including Academy Awards, Golden Globe Awards, and Emmy Awards, and has remained a prominent figure in Hollywood for his contributions to the film industry and his versatility in various roles.
Ariel Ortiz Hinojosa, an airport staff member, recognized Costner and approached him enthusiastically for a cherished photo opportunity, sharing his encounter with Trivisión 36 and describing Costner's response as warm and gracious. Kevin Costner's cinematic journey boasts landmark roles in legendary films, including "Dances with Wolves," "The Bodyguard," and "Field of Dreams", and it comes to no surprise that he came to Costa Rica to get away from the frenetic Hollywood lifestyle.
As a California native, he continues to be a revered figure in Hollywood, known for his consistent dedication to storytelling, whether in front of or behind the camera. His enduring commitment to the craft positions him as one of the true icons of American cinema and yet another one that choses Costa Rica as a destination for some time off.