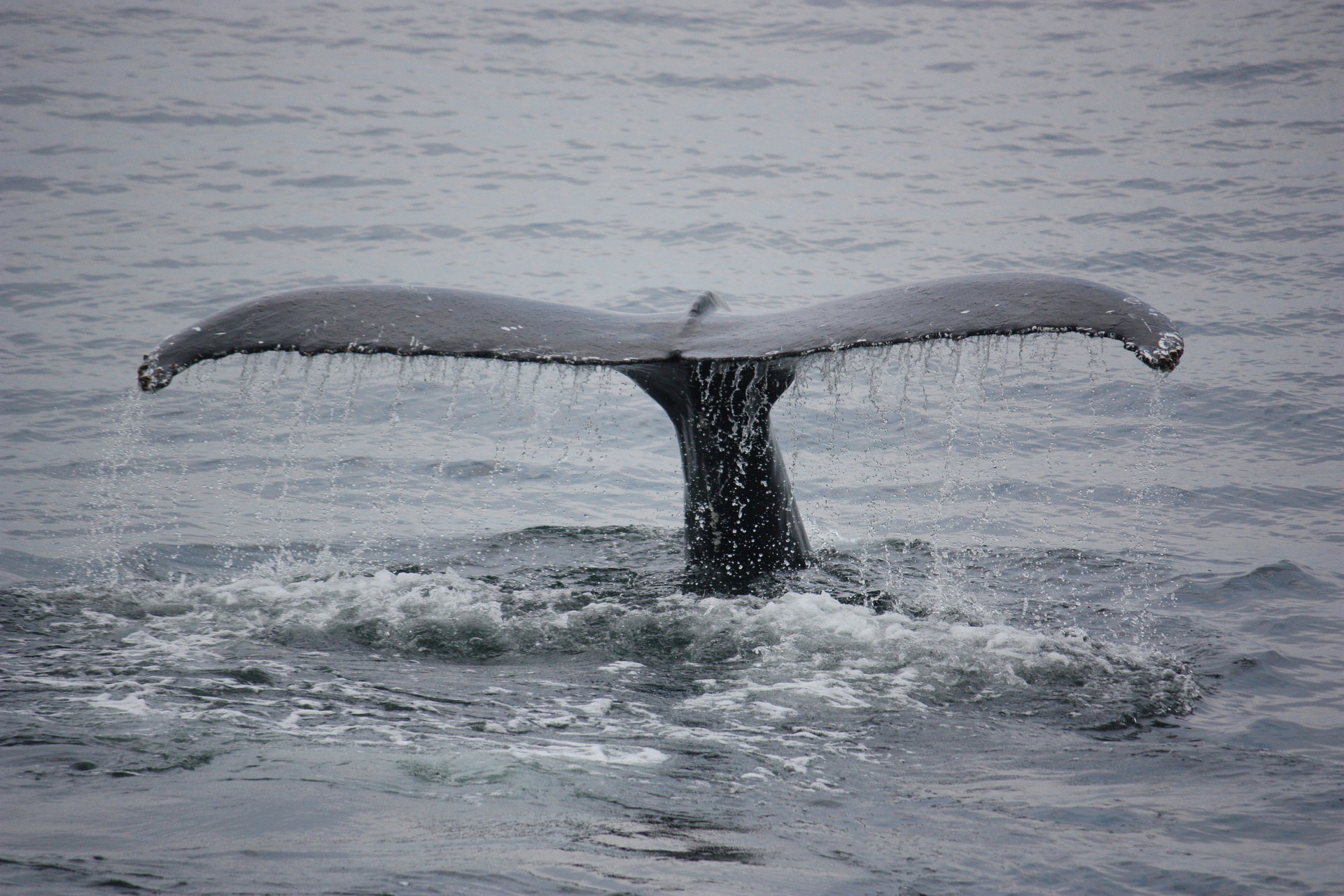 Costa Rica is best known for its beautiful volcanic beaches and its rainforest wildlife: many people come visit to enjoy some stress free vacation and while they are at it, they oftenly get to see monkeys, butterflies, sloths and even some exotic birds, all interacting at their natural habitat. But there's also a marine wildlife to be enjoyed at this lovely country: you can be able to see turtles, a variety of fish, dolphins and whales! Yes, whales!!
When I first arrived at Costa Rica, I was amazed by the fact that one could be able to see whales. I had an idea in my mind that whales only lived at Antarctica because of the cold waters. Little did I know that when waters start to cool too much during winter, two huge migrations of whales take place. Costa Rica offers the longest season for humpback whale watching in the world: there's approximately nine months out of the year were you can spy on these amazing, magnificent mammals. How is this even possible? As I mentioned above, two huge migrations of whales occur: we get whales migrating from the north, more specifically from Alaska or even California and then we get other migration from the Antarctic zone to the South. Northern humpback whales can be seen in Costa Rica from December through April, while Southern whales arrive late in July and stay until November.
Whales usually spend their time in Costa Rica at the Southern Pacific, more specifically at The Osa Peninsula and Gulf of Dulce, but also at a beach town called Uvita known for attracting whales close to shore and Dominical (Whale Coast). If you are planning to see them, there are some paid tours offered at Uvita. Usually snorkeling time is included too, so you might get to see some turtles, rays or even dolphins.
Do not worry if you are at Guanacaste or somewhere at the North Pacific: although tours to see whales are not very common there, many ocean tours often detour to popular zones where humpback whales are mating at the migration season.
A great advice if you want to ensure your whale watching tour trip, would be to book it while the Annual Whale and Dolphin Festival is taking place at Uvita. It usually starts in September, at the peak of the "whale season".
Some other tips to make the most out of this experience would be to bring waterproof clothes or maybe a light blanket because it does tend to get chilly and also to avoid sea sickness: keep in mind that you will be inside a boat for a few hours, so do not skip your breakfast since an empty stomach could worsen the sickness. A pair of binoculars could be useful too (though not strictly necessary), sunglasses to protect your eyes, sunblock, and lastly and most important thing YOUR CAMERA! Be sure to keep it ready to shoot because you will never know when you will spot a whale soaring into the air!!
At Properties in Costa Rica , we hope that you make the most out of your time in this great country, so do feel free to share some of your memories with us, using our hashtag #propertiesincostarica on Facebook and Instagram. Have fun!