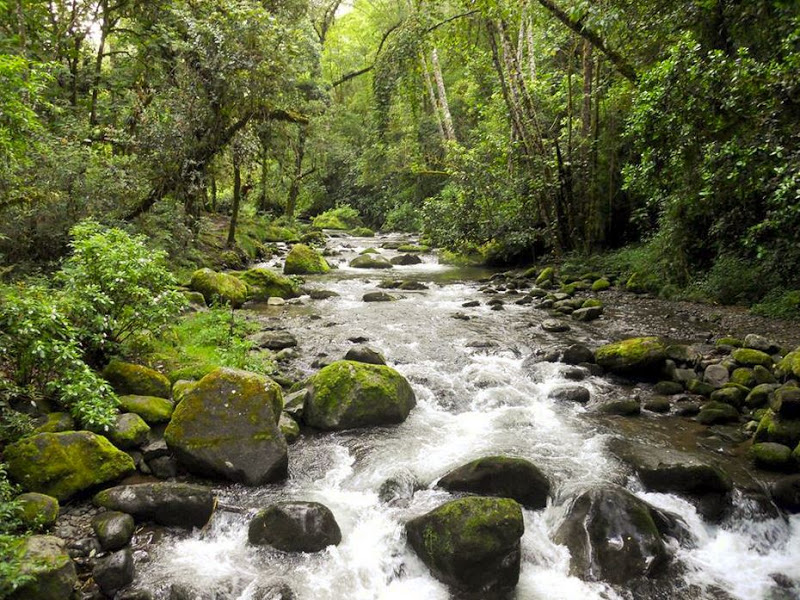 Costa Rica has submitted a proposal to the United Nations Educational, Scientific and Cultural Organization (UNESCO) to establish the Savegre River Watershed as a Biosphere Reserve. A biosphere reserve is an area of land or coastal ecosystem that promotes solutions in reconciling conservation with sustainable use. The Savegre River, which begins in the Talamanca mountain range between Cerro de los Muertos and Chirripo and ends in an estuary in the Manuel Antonio National Park on the Central Pacific Coast would be Costa Rica's fourth Biosphere Reserve (joing La Amistad, Cordillera Volcanica Central, and Agua y Paz). The Savegre is one of the nations cleanest rivers surrounded by lush rainforest, waterfalls and canyons, with only 1,000 people living along its banks. It is a welcoming habitat for all kinds of exotic wildlife.
According to UNESCO, biosphere reserves are, "are areas comprising terrestrial, marine and coastal ecosystems. Each reserve promotes solutions reconciling the conservation of biodiversity with its sustainable use." Thus the goal of UNESCO biosphere reserves are to encourage sustainable development, balancing the relationship between people and nature. There are three zones in one biosphere reserve to fulfill three complementary functions. The core areas are a strictly protected ecosystem that contributes to the conservation of the landscapes, ecosystems and species, the buffer zone that surrounds the core areas used for activities compatible with sound ecological practices that can reinforce scientific research, training and education, and the transition area which is the part of the reserve where the greatest activity is allowed, fostering economic and human development that is ecologically sustainable.
There are currently 669 biosphere reserves in 120 countries. If the Savegre is recognized as a biosphere reserve it will receive international recognition and benefit from efforts to find a balance between conservation and socioeconomic development.