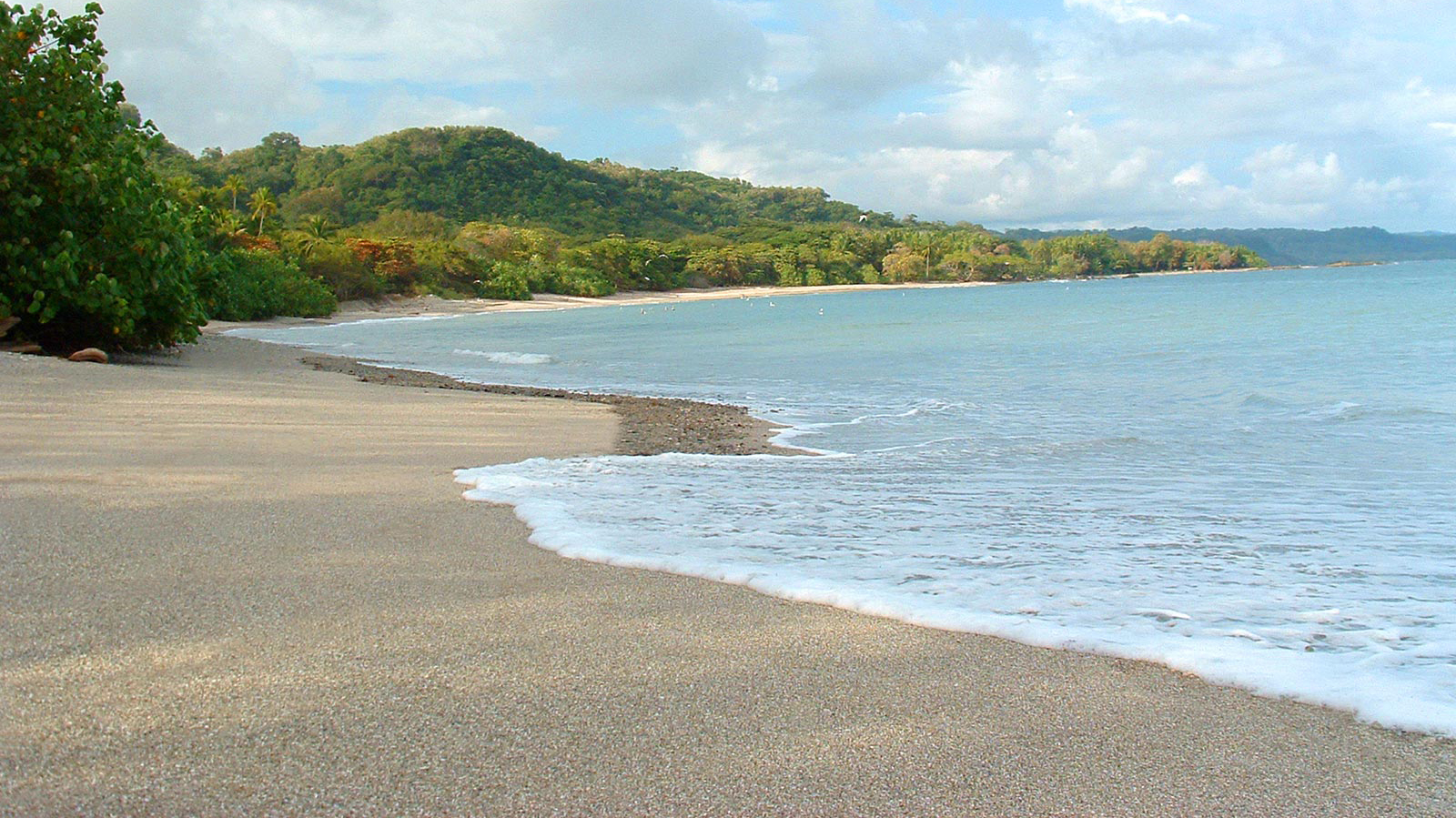 A popular leaping off point to get from the heart of Costa Rica to the Nicoya Peninsula, Tambor is one of the perfect examples of an untouched beach paradise. The large golden beach is still relatively void of crowds and offers a little something for everyone. Unfortunately, there isn't much opportunity for tourism happening in the town like there is in Montezuma Beach to the south. Still, Tambor is ideal for a romantic getaway or a beach-filled vacation with the kids.
Here are the best activities we've found during our time in Tambor:
Curu Wildlife Reserve: The environment-lovers delight is located just a short drives north of Tambor. Unlike many of the protected areas in Costa Rica, Curu is actually a privately-owned refuge that strives to protect threatened and endangered forest habitats and animal species. Not surprisingly, the area is teeming with beautiful wildlife like white-faced monkeys, peccary, coyotes, and more. Bird watchers will also be in heaven as parrots, woodpeckers, herons, and scarlet macaws are just some of the avian species commonly seen flying through the forest.
Barceló Resort: Because there isn't much in the way of a town in Tambor, the resort chain provides a solid alternative for those wanting to stay right by the beach. The all-inclusive resort includes a large pool, golf course, and restaurant and bar. Barceló makes a great choice for families staying in the areas due to its kid-friendly entertainment.
Tour to Tortuga Island: Without a doubt, one of the best-kept secrets in Costa Rica travel books is the majestic Tortuga Island. The island just off the east coast of the Nicoya Peninsula looks like something straight out of Pirates of the Caribbean with its clear blue waters and white sand. Boat tours run daily from Tambor and don't take long to get you to the desolate island. Included in tours will usually be lunch, drinks, and snorkeling gear.
The trip to Cabo Blanco: The nature reserve located on the southern tip of the peninsula is just a half-hour drives away and makes a great tour for those looking to get more acquainted with Costa Rican nature. Cabo Blanco offers hikes through the protected tropical jungle setting that eventually lead out to a remote beach, where you may become convinced you're the last person standing on the planet if you stay for too long.