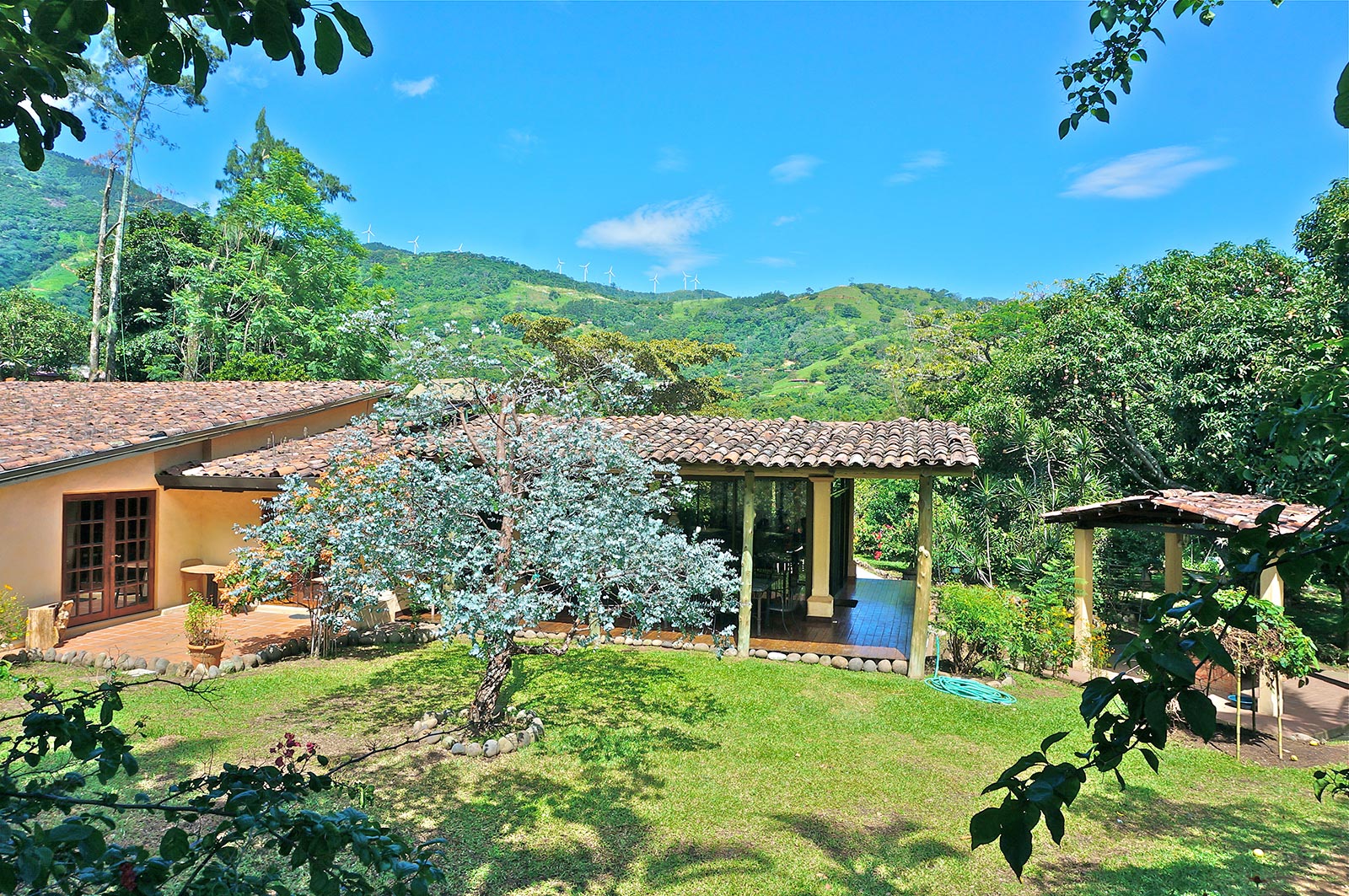 Costa Rica's Homes of the Central Valley
February 11, 2017
Properties in Costa Rica
The striking homes of the Central Valley perched in the mountains with expansive city views capture the region's prime real estate market. Secluded, private and enchanting describes many of the homes you will find in suburban enclaves such as Escazú and Santa Ana just outside of San José. Also in the Central Valley is Heredia. The third largest city in Costa Rica, it's surrounded by the smaller enclaves of San Rafael, Santa Bárbara, San Isidro and San Joaquín de Flores. Similar to Los Angeles, Central Valley homes offer striking vistas tucked away in magical places with lush landscaping and views of the vibrant city in the valley or the blue green waters of the ocean.
In recent years, gated communities have gain popularity in such towns as Santa Ana, Atenas, and San Ramon. There's a demand for seclusion among homeowners as an extra security measure. In Grecia, you will be swept away by homes with spectacular views of the wooded valley. In San Ramon, "the City of Poets and Presidents," is known for its jaw dropping ocean views. At 3,400 feet above sea level, the views from these homes will captivate your attention for hours. Enchanting describes many of the homes here.
Throughout the Central Valley, you will find an eclectic mix of architecture both old and new. Grand traditional colonial style homes populate Barrio Amon, Barrio Oro, and sections of downtown San José. High ceilings, ornate floor tiles, large center halls that incorporate victorian touches describe these elegant historic homes. Modern Colonial homes have become the most popular architectural style as well as eco-friendly green homes, and sweeping contemporary homes that maximize indoor/outdoor spaces. Modern colonial incorporate design details such as tiles, high ceilings, and thick walls as well as earthy burnt tones. The trend in architecture among builders is moving toward creating homes that are open and fluid utilizing nature as its backdrop. With such ideal temperatures, Costa Rica can build homes that emphasize a fluidity with nature that most regions can't fully realize for practical reasons.
With the year-round spring-like weather, proximity to cosmopolitan San José with its many cultural attractions, museums, theaters, restaurants, shopping, and a burgeoning international community, the central valley is the hub for most of Costa Rica's native and expat population. It is the easiest areas for expats to assimilate. Here, they will find a ready-made community complete with clubs and schools to support them in getting established. Excellent healthcare, modern telecommunications infrastructure, sandy white beaches nearby, hiking, organic fresh produce, and a relaxed lifestyle with easy access to urban amenities makes the Central Valley one of the most desirable places in the world to live. In recent years, living in one of the suburbs has become more popular than living in San José. People want access to San José with the space, security, and peace of living on the outskirts. The outlying suburbs have undergone a real estate boom attracting both Ticos and expats. For people seeking a Cosmopolitan lifestyle, and at the same time, emerged in nature, the homes of the Central Valley have it all.