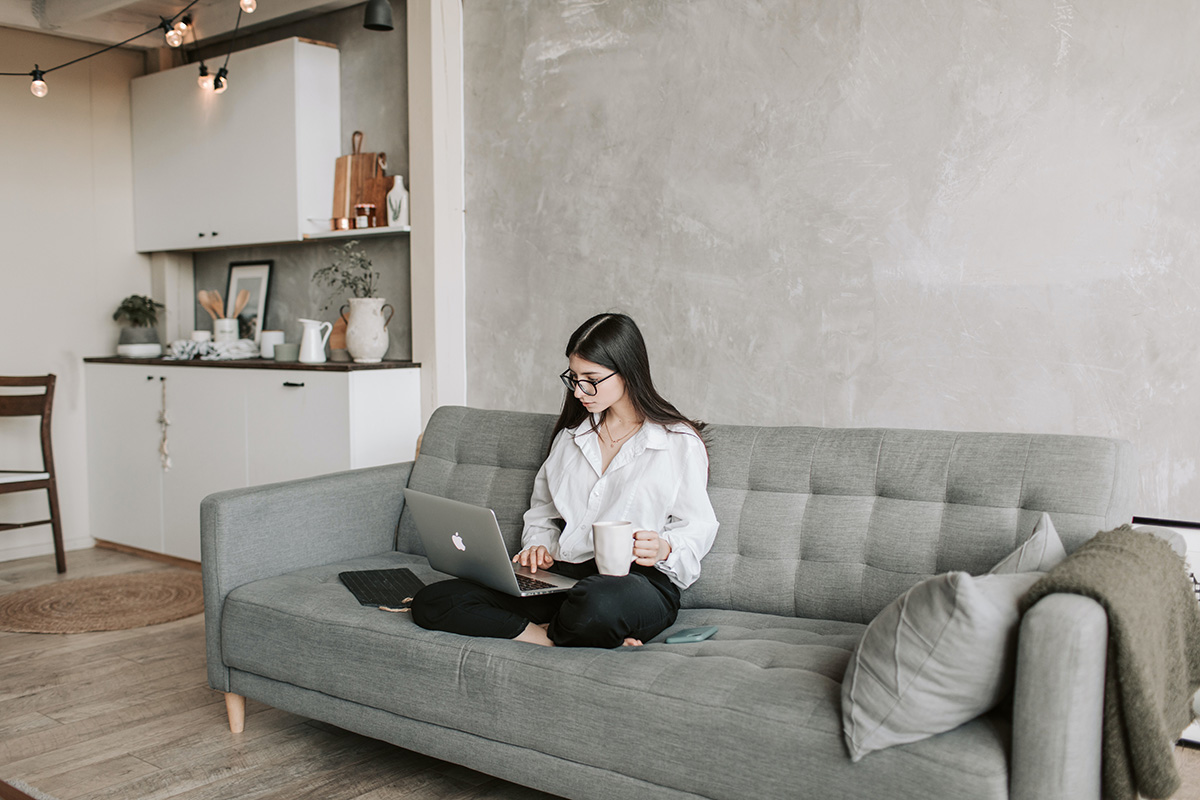 April 19, 2023
Properties in Costa Rica
If you're a freelancer, you've likely had daydreams of moving to an exotic land and working under the shade of a palm tree. But that kind of setup doesn't need to be a fantasy. In fact, millions of freelancers and digital nomads travel to places like this to make those dreams a reality.
Costa Rica is one of the most popular destinations in the world for freelancers, and when you know the facts, it's easy to see why. This tropical Central American country is easy to obtain a freelance work visa for, offers a low cost of living, and is home to some of the most beautiful landscapes, shorelines, and wildlife on earth. 
But like all countries, Costa Rica comes with pros, cons, and unique opportunities. If you're thinking about freelancing in this part of the world, read on to learn more about whether Costa Rica is the right destination for you.
Is Costa Rica A Good Place To Live For Freelancers And Digital Nomads?
The short answer to this question is a resounding yes. Labeled by some as the "Switzerland of the Americas", it's a near-ideal location for living and working remotely. So, what makes Costa Rica such a great destination for independent online contractors? Let's go through a list.
Great weather all year – First off, the climate is very agreeable. While peak summer seasons can be very hot, daily temperatures remain at an average of around 70 F, and frequent rain ensures that nature is consistently lush and green.

Easy access to freelance visa – If you can prove you are an actively earning, self-employed freelancer, you can quite easily obtain a Costa Rican freelance visa that lasts 2 years at a time. It costs about $250.

Low to mid-range cost of living – You can rent a nice two-bedroom apartment in the city center for roughly $1000 per month, including utilities. Two adults can comfortably live off of $2000 a month, which is considerably lower than other popular freelance destinations around the world.

Expat-friendly community – Due to its ideal location and affordability, there are millions of expats, international freelancers, and digital nomad types living in Costa Rica. This makes it a diverse community of people that you can easily assimilate into as a newcomer. The Costa Rican people also have a reputation for being welcoming and friendly.

Fast internet – Costa Rica has a fully developed fiber-optic network that allows remote workers to conduct online business as they would in any other country.

Stable politics – This small country is known for its long history of stable democratic politics and progressive LGBTQ+ and environmental policies. Costa Rica is widely considered a safe, politically stable, and comfortable place to live for people from all walks of life.

Internationally compatible time zone – From November to May, Costa Rica operates on GMT-6 (CST) time, which is the same time zone system that most international clients use. This makes it easy for freelancers to take international calls or video conferences. There's no daylight savings time, so the time never changes locally, but international DST may affect the available working hours.

Accessible location – Costa Rica is just a short flight or two away from North America, so if that's your home, it won't be hard to go back and forth as needed for work or family.

Beautiful nature and wildlife to explore – Costa Rica has some of the most beautiful natural scenery in the world, and some of the most fascinating wildlife. Spot various bats, monkeys, tapirs, and even jaguars in vibrant green conservations.
All in all, Costa Rica is a beautiful, socially accommodating, and affordable place to live for locals and internationals. It's also one of the safest places to travel in Central America, making it popular amongst younger freelancers or those with children to consider.
Are There Any Downsides To Freelancing In Costa Rica?
Every country has its ups and downs, and Costa Rica is no exception. But even so, the cons of living in this tropical country are quite manageable with the right attitude of adventure. Some cons include:
Underdeveloped roads – Many Costa Rican roads are rural and potholed, which makes traveling around somewhat challenging. However, as a freelancer, you probably won't have as much need for local transport as the average working individual.

Slow public transportation – What little public transport services exist tends to be slow and poorly run. However, similarly to the underdeveloped roads issue, this shouldn't be too much of a problem for freelancers who do their work remotely.

Extreme weather – In the height of summer, Costa Rica reaches temperatures between 80 and 90 degrees F. In the rainy (winter) season, it buckets down for days on end.

Occasional earthquakes – Mild earthquakes are common in Costa Rica, with small ones sometimes occurring daily and larger ones several times a year. However, major earthquakes only occur once every decade and when they do, damages are manageable.

Pick-pocketing – Although Costa Rica is generally considered a safe country, that doesn't mean it comes completely without risk. Tourists are frequent targets for pick-pocketers, so you'll need to keep your wits about you when out.
Costa Rica is a vibrant country with lots of different natural areas to explore, people to meet, and wildlife to see. But if you don't function well in busy, sometimes unpredictable environments, the pace and excitement of Costa Rica might not be the place for you.
Costa Rica Is A Great Destination For Freelancers – If You Feel Like An Adventure
If you're a freelancer looking for adventure, Costa Rica is an ideal destination.
Home to millions of other expats, remote workers, and digital nomads, you won't struggle to fit into the hodge-podge community of internationals. You'll also find that the welcoming community will help you with everything, from how to make an invoice with the correct details for locally available payment methods to where to find a new charger for your laptop. Plus, the cost of living is much lower than you'll find in most other popular freelance hotspots. However, there are some infrastructural fallibilities to consider. 
The underdeveloped roads and public transport systems can be a bother, and extreme weather patterns may be cause for discomfort if you come from Northern or European climates.
But if you can withstand the heat, rainy seasons, and somewhat lackadaisical atmosphere, Costa Rica offers a wonderful laid back lifestyle that makes it a very rewarding destination for international freelancers.