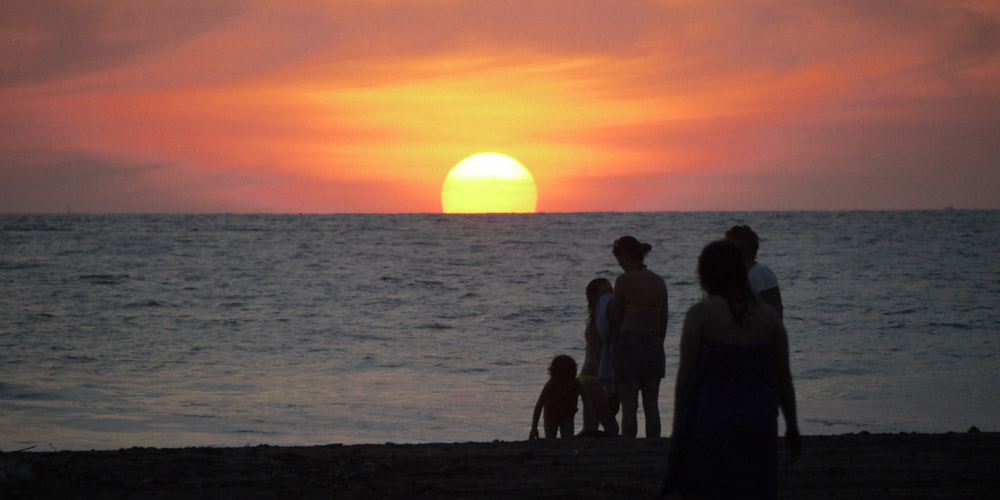 Jaco Beach
March 15, 2019
Properties in Costa Rica
Jaco Beach is located for its famous for its nightlife, party atmosphere and the beautiful beaches with some great surfing spots. Just one and a half hours away from San Jose, you will find this energetic city. Located in the county of Garabito in the Puntarenas province, the city has a population of approximately 10,000 residents. Jaco beach is 2.5 miles (4 km) long and offers some of the best surfing in Costa Rica.
Jaco is a beach recognized for beginners surfers, the waves are strong and consistent enough for intermediate surfers as well, but not so powerful for those who are just starting out.
On the main road, you will find Jaco Walk, a brand new shopping center with different gastronomic options such as sushi, burgers, Argentine barbecue or gelato that will make you feel like in downtown Miami. The main strip presents tons of souvenir shops and grocery stores. You will also find locals selling their handmade clothes on the beach and streets with beautiful typical designs inspired in nature.
If you prefer outdoor activities, there are several companies that will help you, balancing on a rope in the best Tarzan style in a zip-line through the forest, bungee jumping, paragliding on the shore, or renting an ATV to drive through rivers and trails full of mud are several of the options offered. Looking for a peaceful activity? Rent a boat a kayak or catamaran and navigate to nearby beaches. You will hopefully see some whales and dolphins!
Jaco Beach real estate is one of the most active real estate and rental markets in the country right now. Ever since highway 27 was completed in 2010, with increased accessibility to both San Jose and the International Airport, Jaco has received an influx of both local and international tourists and retirees. Jaco offers investors great value and there is a large range of property types to accommodate all budgets from $100,000 up. The rental market is thriving so owners who choose to rent their properties out are obtaining some of the best rental yields in the country. Because of this phenomenal growth, there is a wealth of opportunities for investors in both residential and commercial property.
Friendly people, the blue sea, amazing real estate market, and a large number of entertainment options offered makes it one of the best beach towns in the Pacific! 😃