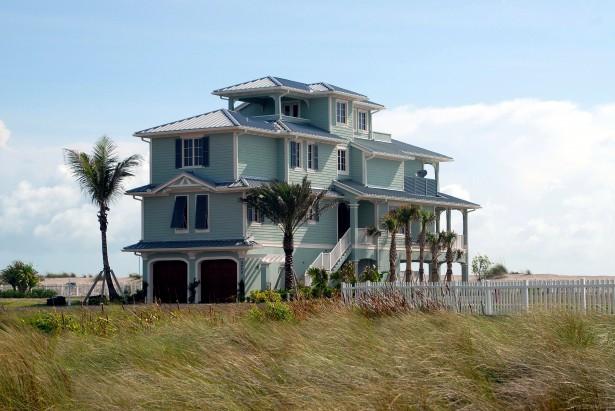 October 7, 2022
Properties in Costa Rica
The current United States and global economic market is having a rough time after the Covid pandemic and more importantly the increasing pressure of inflation and interest spikes. Needless to say, the housing market has also been affected by this context, with rising mortgages and inventory shortages making it truly hard to invest in a home in the United States.
Pros on the subject insist on the fact that elevated home prices are here to stay because of the combination of high demand and elevated mortgage rates, resulting in dreadful scenario for potential buyers.
The good news is that there are other investment options out there, more specially located abroad, in Central America.
We all know that this small country has a high touristic attraction but what about its housing options? Given the uncertainty and unrest regarding home investment in the US, Costa Rica has now become a more viable option, with places such as Guanacaste, Jacó, Atenas, Grecia and Dominical gaining lots of attraction as places for retiring comfortably at a discounted price (as low as USD $50,000 for a decent home in certain areas). Additionally, a huge plus for those looking to swoop a house in the Guanacaste region is the recently renovated Liberia airport, which allows travelers a more direct access to these locations. The key takeaway here is that buyers are now comparing similar beachfront estates in California and Costa Rica and are seeing a drastic difference in value, resulting in a noticeable shift towards investment in the Central America gem.
Also, quality of life here in Costa Rica is known to be a guarantee. With impeccable all year-round breezy climate, kind and loving people, lower home taxes, and of course, stupendous beaches only 45 minutes away from the capital, you won't miss a thing once you arrive and settle up.
As always, thank you for reading, catch you guys in the next one.
Properties in Costa Rica 🏡🇨🇷
References:
Delmendo, Lalaine. (09/11/2019). Costa Rica's thriving housing market. Retrieved 10/07/2022, from: https://www.globalpropertyguide.com/Latin-America/Costa-Rica/Price-History
Popescu, Roxana. (03/20/2022). House Hunting in Costa Rica: Pools, Ponds and a Glassy Heart Near San José. 10/07/2022, from: https://www.nytimes.com/2022/03/30/realestate/costa-rica-house-hunting.html