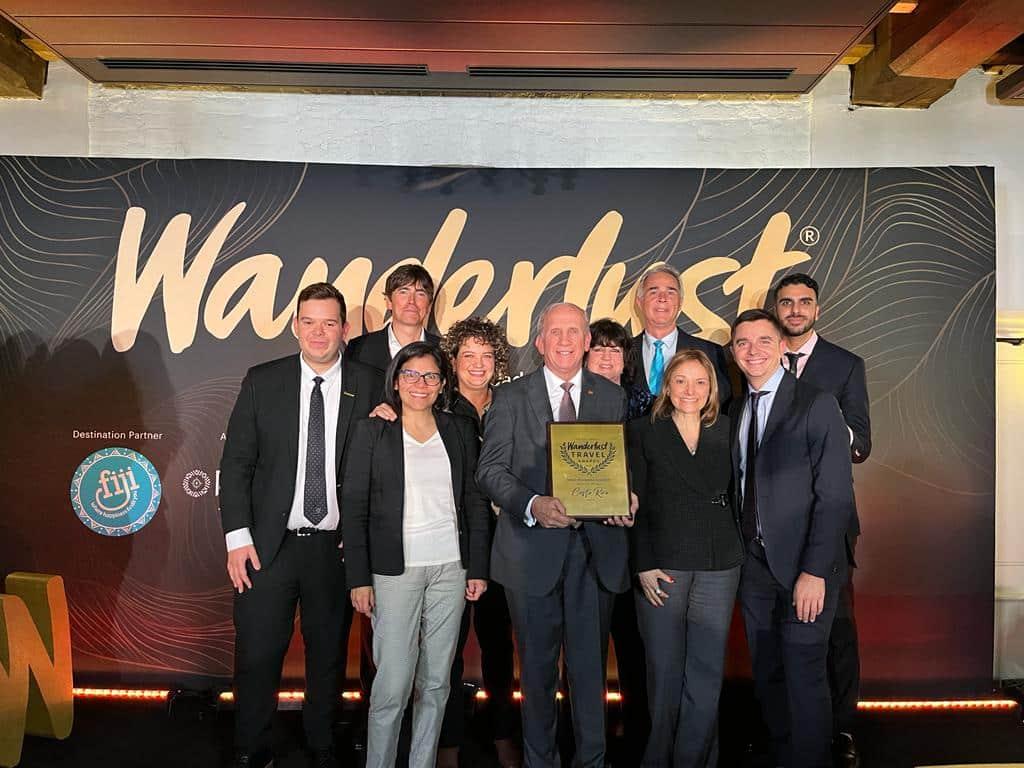 November 23, 2022
Properties in Costa Rica
Costa Rica has been for a long time a destination that attracts millions of tourists on a regular basis and this year, it is no surprise that this beautiful country has been crowned as "The Most Desirable Country of 2022" in the Wanderlust Travel Awards taking place in the Tower of London.
Received by William Rodríguez, Costa Rica's Minister of Tourism, and other Costa Rican Tourism Institute representatives, this award is truly a reflection of the hard work that is put in year after year by all Costa Rican citizens (specially those involved in Touristic activities). In order to win the gold category for "best desirable country", Costa Rica had to go past other big finalists such as Canada, Australia, New Zealand, United States, Japan, Peru, Jordan, and South Africa. To be involved in a ceremony hosted by one of UK's most established travel magazines (Wanderlust) speaks highly of the way in which tourism is handled in the country, especially when it comes to Costa Rica's position as a leader in responsible and sustainable practices.
In fact, an important part of the ceremony was dedicated to highlight Costa Rica for being a pioneer in the field of ecotourism, knowing well that the development and implementation of these practices are essential to the world as a response to the ever-growing climate change issues we're all facing. The discussion of these topics along with the back and forth that takes place in an event such as this ultimately benefits everyone, given that both Costa Rica and other countries implementing ecotourism can feed of each other's trial and errors and hopefully strive for better and more successful practices.
Costa Rica has now established itself as a distinguished place for traveling and through its years of experience it has developed a system that is now being properly rewarded in the international stage. Be it pristine beaches, more than 500.000 animal species, active volcanoes, or simply it's amazing people, you can be sure that booking a flight and experiencing for yourself the wonders of the 'Pura Vida' lifestyle is a great vacation idea.
As always, thank you for reading,
Properties in Costa Rica 🇨🇷
Photo: El Observador
References:
TCRN Staff (Ed.) (2022, November 10). Costa Rica Won the Award for "The Most Desirable Country of 2022" in a Special Ceremony at London. Retrieved November 21, 2022, from https://thecostaricanews.com/costa-rica-won-the-award-for-the-most-desirable-country-of-2022-in-a-special-ceremony-at-london