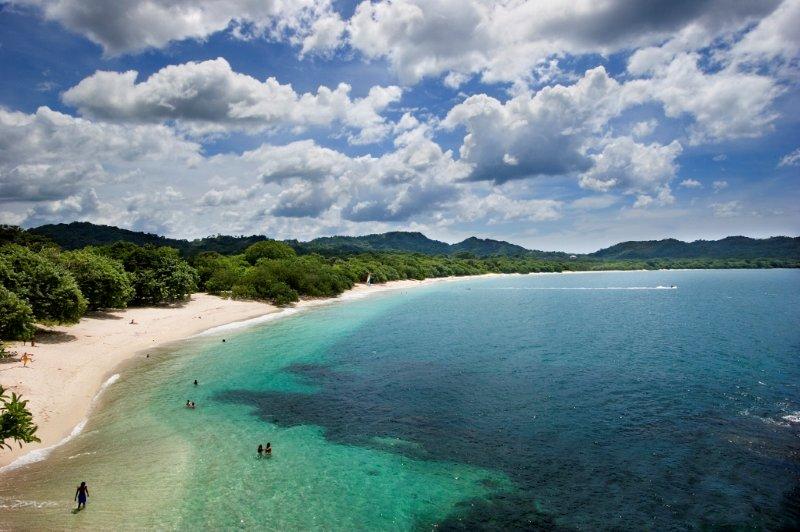 "Look at a tree, a flower, a plant. Let your awareness rest upon it. How still they are, how deeply rooted in Being. Allow nature to teach you stillness."– Eckhart Tolle
This week Costa Rica has been lucky to host, Eckhart Tolle, one of the most well known and spiritually influential men in the world. He has come here along with Kim Eng to hold a week long "Deepening Presence" retreat at Playa Conchal. What better place to come to learn to be present, completely in the moment than this country Eckhart regards as a "portal to presence". With miles and miles of rich coastline, pristine forests, peaceful people, it's hard not to see the attraction of Costa Rica.
For years this country has been a well known spot for yoga and meditation retreats. For others just coming to explore the beauty here is enough to put the mind at peace. It's hard not to relax in a place like this, waking up to howl of monkey or singing birds and going to sleep to the sounds of crashing waves. In the tiny towns that line the coast or surround the volcanoes you find children playing in the streets and grandmothers in their rocking chairs sipping coffee enjoying all of the noises of nature. It's hard not to adapt.
Back home we have become a society accustomed to overstimulation. Controlled by the ringing phones, constant notifications from this app or another, and the feeling of constantly need something to occupy our attention. Meditation however is the complete opposite. It is about being in the moment, absorbing the thoughts, feelings, sounds of everything around you, but just letting them pass through.
Just a few minutes of meditation a day has proven to show increased happiness, decreased stress, more self-awareness, and many physical health benefits. Now imagine if we learned to live our whole lives in a meditative state. The natural beauty of Costa Rica can help us achieve the mindset need to live this lifestyle. This environment is so conducive to lead a peaceful life.