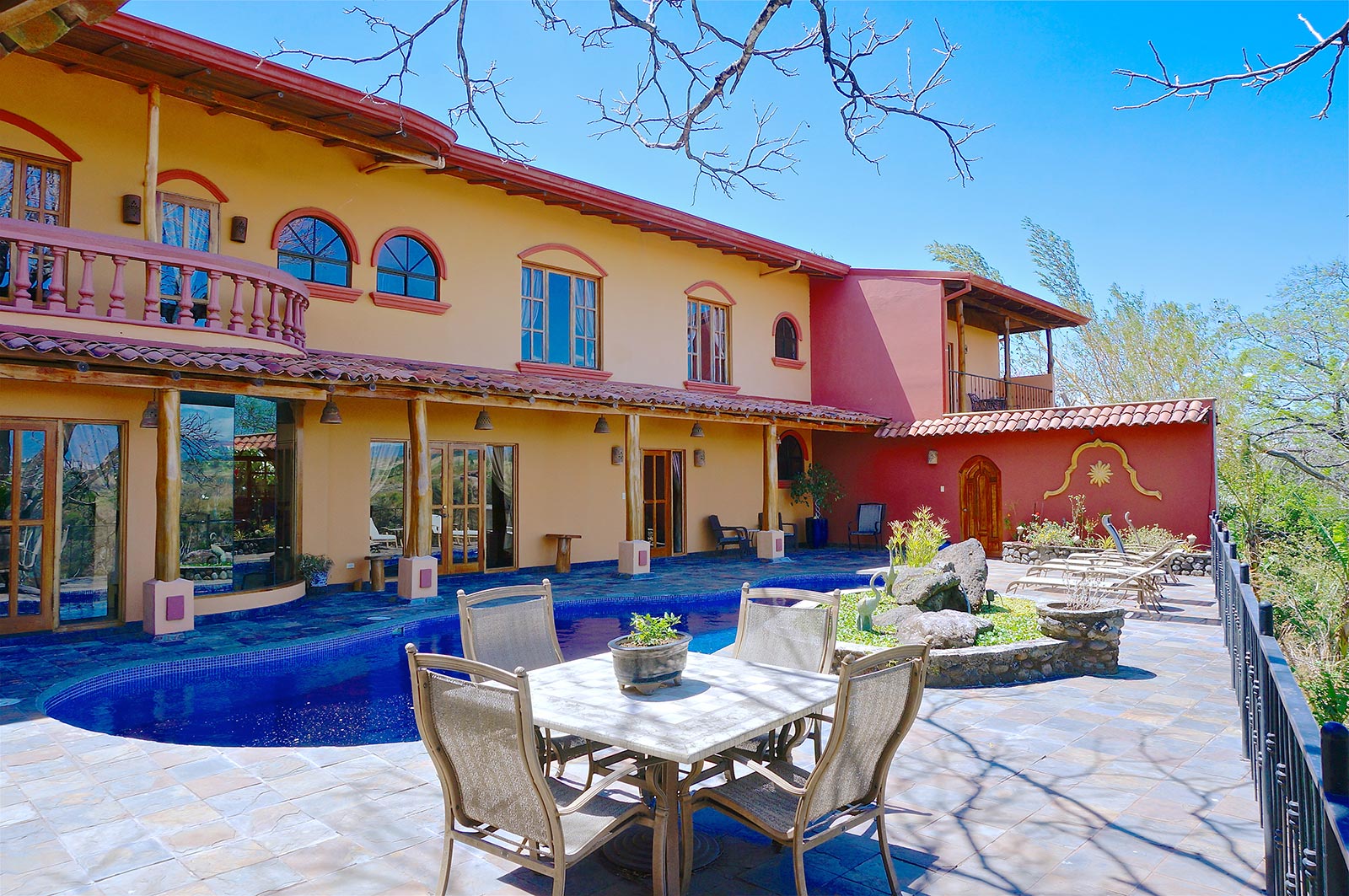 January 6, 2023
Properties in Costa Rica
There are plenty of reasons to consider owning real estate in Costa Rica. The country is well-known for its natural beauty. Its laid-back lifestyle is appealing to many. But there are also some significant advantages to owning property here that you may not be aware of. 
In this blog post, we'll explore some of the top benefits of Costa Rican real estate ownership. Whether you're looking for a vacation home, a rental property, or a place to retire, Costa Rica should be on your radar. 
Let's take a closer look at what this beautiful country has to offer!
Overview of the Real Estate Market in Costa Rica
The real estate market in Costa Rica has grown steadily over the past several years, with new developments and residential housing popping up across the country. While property in desirable tourist destinations such as coastal regions remains pricier than other areas in Costa Rica, you can still find an array of properties at a variety of price points.
Whether you're looking for a beach-side condo, or a lush inland villa – Costa Rica offers something for all types of buyers.
With enticing locales and infrastructure that caters to tourists, purchasing real estate in Costa Rica is an attractive and lucrative investment opportunity for many people worldwide.
Benefits of Owning Real Estate in Costa Rica
Owning real estate in Costa Rica can be an excellent investment opportunity. Property values can not only tend to increase over time, but there are also great tax benefits as well. The lenient foreign numbers laws make it easy for buyers who are not citizens of Costa Rica to purchase property without any legal hassle.
Costa Rica is welcoming to all types of investors due to its warm and stable political environment, so it's a smart choice for anyone wanting to invest in real estate for long-term financial rewards and retirement planning. 
Furthermore, rental properties can be incredibly lucrative in some areas, which makes the appeal even more promising. Taking advantage of the opportunity to own real estate in such a beautiful, vibrant country truly has its benefits!
Factors to Consider Before Buying Property in Costa Rica
For those interested in purchasing property in Costa Rica, there are several important aspects to take into account before making any decisions.
Due to Costa Rica's rural and natural environment, its infrastructure may not be as developed as in other areas. Therefore, prospective buyers should consider the potential distance from their residences to grocery stores, public transportation hubs, and professional services such as medical clinics, banks, and schools before investing in real estate.
Other factors include whether the property is located near a city or beach town, local laws related to taxes and ownership rights, and the quality of water supply on the land.
Those who plan to stay in the country for reasonable periods will also want to research the available housing options and check that their desired location provides adequate amenities for their needs.
Financial and Tax Benefits of Investing in Real Estate in Costa Rica
Investing in real estate in Costa Rica can provide substantial financial and tax benefits. Investors may be eligible for credits and concessions, such as reduced income taxes on rental income, caps on capital gains taxes, and waivers from estate taxes and transfer fees.
Investors also have a choice of fixed or long-term mortgage instruments that offer attractive financing options, allowing them to leverage their investments for maximum returns.
Furthermore, Costa Rica's tax laws are designed to make real estate ownership attractive by affording generous educational deductions and other deductions for interest expenses.
For all these reasons, investing in real estate in Costa Rica is a great way to grow your wealth while taking advantage of many potential financial and tax benefits.
Tips for Finding the Best Investment Opportunities in Costa Rica
Costa Rica offers a unique and attractive investment landscape to those looking for long-term opportunities. With its growing economy, low crime rates, great infrastructure, and strong tourism industry, it's no surprise that many investors are eyeing the place for their next venture.
To make sure you are finding the best opportunities in Costa Rica, you should start by doing your research. Read up on the local markets and check the news to get an idea of what kind of sectors are thriving right now; look into laws and regulations related to foreign investment; network with people already in Costa Rica who can give you invaluable advice; and prepare financially.
Even if it's already a well-established business possibility or a successful startup, take time to properly study every aspect before taking action.
Additionally, if you're still unsure of how to invest in Costa Rica, reaching out to experts in this field will be key – they can help you make well-informed decisions that will ensure the success of your project.
Are There Any Drawbacks to Owning Real Estate in Costa Rica?
Owning real estate in Costa Rica is a popular choice for many people, this tropical paradise offers plenty of different activities that can keep even the busiest person occupied.
But, as with any investment, there are certain drawbacks to owning real estate here. For one thing, managing a property from abroad can be a challenge, particularly if you don't have a reliable on-the-ground contact who can take care of things for you.
Plus, there are several costs associated with ownership and upkeep, such as taxes and insurance that can add up quickly if not budgeted properly in advance.
Lastly, being foreign-owned means that some legal issues may present barriers to what you are trying to accomplish – understanding Costa Rican law and knowing how to navigate potential obstacles is key when buying or selling property in the country.
All in all, while ownership of property here provides its rewards, it's important to consider any possible drawbacks before taking the plunge.
Wrapping Up
Despite the current effects of COVID-19 on the real estate market, owning property in Costa Rica still has many benefits. If you're thinking of buying property in Costa Rica, be sure to consider all the factors involved before making a decision. With its natural beauty, stable economy, and friendly people, Costa Rica is a great place to own a piece of paradise.
About the author: Diane H Wong works as a writer at a custom essay writing service, kingessays.com. Her favorite challenge is jumping into new technology and learning about the latest marketing techniques. In this case, Diane has a chance to share her experience with other people and stay on top of evolving tech trends.