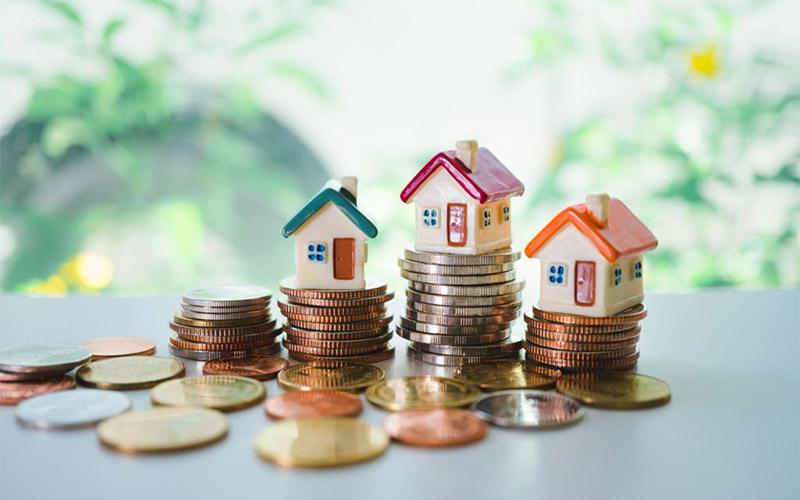 13 Smart Real Estate Investing Tips from Successful Investors
September 9, 2022
Properties in Costa Rica
As the pandemic peaked and businesses stopped, many experts said that the real estate market would be one of the last to return to normal. After the pandemic, it surprised everyone with how well it had done.
The road to wealth is frequently meandering and investing in real estate does not come with a map. However, you can take steps to set yourself up for success and place yourself on the correct path. A wonderful place to start is by paying attention to the best tips for investing in real estate from experts and prosperous investors.
We got thirteen property investment advice or tips from professionals in the industry. It doesn't matter if you are new to the industry or buying your third rental property, you must follow these steps to succeed in this industry or get a property investment service. Without further ado, let us get started.
Why Invest in Real Estate?
Risk and preparation are involved in real estate investing, but the payoff can be substantial. Some of the most compelling arguments in favor of buying property are listed here. (Remember, growth in value and income is not assured. The more you know about the houses and areas you are considering, the better your odds of making a profit). Here are a few reasons people invest in real estate.
Continual Cash Flow
Owning a property increases what you receive monthly. It does not matter if you want to invest in a commercial or residential area, the potentials are high. You can lease your property to tenants. You get rent payments monthly.
Excessive Profit
You can sell your rental properties for significant profit if their value rises with time. You must choose the right real estate business to get those high profits.
Stability over Time
You can hold a property for several years while waiting for it to appreciate because it is a long-standing investment. As you wait for the property's value to increase, you may also make a monthly income by renting out your real estate.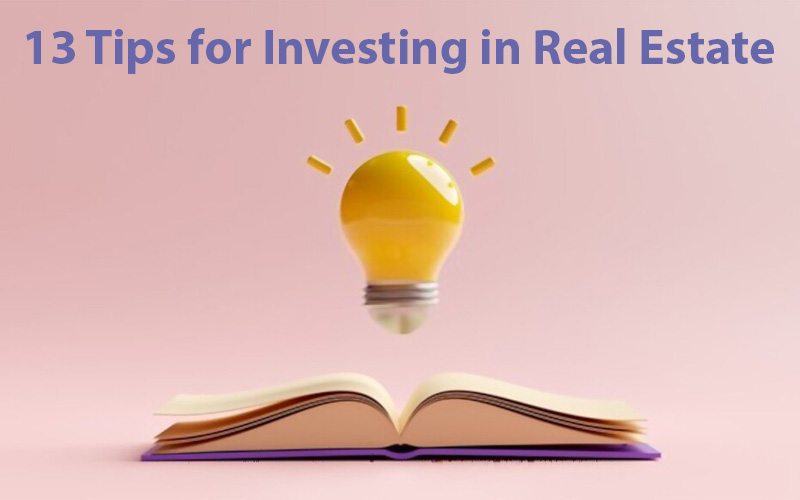 Tip 1 – Find rental homes in areas that are growing
Rental properties are a fantastic way to become engaged with real estate investments. Look for them in new neighborhoods. Developing communities provide tax breaks and room for growth for prospective buyers. Those who invest in real estate in upcoming areas increase their profits and ensure their revenue matches their costs.
Tip 2 – Diversify your investment portfolio
People often say that the best property to invest in is the one you already own. Even though it is essential to know the area where you are investing, you limit your opportunities to make money when you look for small areas.
If you think about investing in other cities and states, you will have a broader range of options and, in the end, better chances. Investing in a wide area also gives you more ways to spread out your money and protects your portfolio from the fluctuation of local markets.
Tip 3 – Don't overstretch yourself
You can be highly profitable for an extended period and still go bankrupt if each rental is heavily mortgaged. You will have a decent mix of safety and stretching resources if you maintain some of your rental homes for free. If you execute it correctly, a few longer-than-expected openings or cash flow dips do not have to spell the end of your career.
Tip 4 – Conduct your research
Your reputable and compensated experts may advise you to avoid holding real estate in your portfolio altogether in many situations. They frequently offer the same stale justifications, such as being "illiquid" or "very management-intensive." Depending on your circumstances, they may have merit, but that is not the primary justification they want you to avoid real estate.
You do not pay stockbrokers to invest in real estate. They have no incentive, no commissions, and no work to do. That is, except they wish for you to buy a pricey, non-traded REIT, in which case you will immediately understand their genuine motives. You must conduct your own research to determine the future cash flow in the real estate industry.
Tip 5 – Consider renting a single-family home
Your best chance of finding the right tenant is with single-family homes. Everyone would like to have a home of their own. Some people cannot or do not want to own property.
Tip 6 – Have several escape routes in mind
Another tips for investing in real estate is to never purchase a home unless you have several departure options. Consider flipping as an example. By purchasing properties with substantial quality numbers, you can reduce your risk factors if you are starting or do not have much spare money.
If you are investing in flips and the market collapses, but the property might generate a negative or level cash flow if rented out, you will lose a lot of money. You can either create wealth by maintaining them as rentals or reduce your risks when things go wrong by flipping starter homes.
Tip 7 – Contact escrow to complete your deal
When you start escrow, the deal is not yet finalized. If you are purchasing off-market, the seller may be a little worried about the transaction and if everyone involved is a real estate agent.
Introduce yourself and let them understand that you will draft the paperwork as soon as the escrow/title firm contacts them. The seller will feel more secure because of the third-party confirmation.
Set the anticipation up front that you would check in on the situation regularly during the escrow term and be sure to do so.
Tip 8 – Learn about your market
It is crucial to research and get expertise in your chosen market before making a real estate investment. You can recognize the current market situation and make plans if you are well-informed on current trends, including any drops or gains in average rent, crime rates, income, and interest rates.
Constantly estimating and anticipating market changes will make you a more successful real estate investor.
Tip 9 – Expect vacancies
You want to prevent a vacancy gap in your cash flow unless you have significant finances. The only way to achieve this is to add it to the cost of transporting the asset. Most property owners must assume that not every month of the year will bring in money.
For some, that translates into a 2% decrease in sales, while for others, it may represent a 10% decline. The trick is to evaluate the property and the renter type and then account for the revenue shortfall you should anticipate yearly.
Tip 10 – Think about investing in non-traditional real estate
Never forget that buying single-family houses or apartment complexes can both be profitable real estate investments. You might make investments in warehouses, industrial space, storage facilities, and office buildings. These all bring in rental income.
With a triple-net lease, where the tenant is responsible for basic insurance and paying the property taxes and upkeep, you might be able to lower total costs when renting offices and industrial facilities. Your investment then generates consistent cash flow with minimal out-of-pocket costs.
Tip 11 – Think of your investments as businesses.
Investing in real estate is a business; like any other business, it needs to be carefully planned, carried out, and managed. People who are good at every level run the best companies. It is one property investing tips you should never forget as a newbie.
Those who do not realize this will have trouble or even fail. No matter how big or small you want to do your real estate investment service, you must run it like a business to succeed.
Tip 12 – Create a budget and a timetable
A general rule of thumb to apply if you are a new investor is to reserve at least 50% of your budget. When you renovate properties, one problem can often lead to another, and your expense usually ends up being greater than you had planned.
A leaky pipe, for instance, might need to be replaced, the mold damage cleaned up, and the drywall replaced. The same rule applies regarding timeline: if you have a 60-day deadline, plan on the project taking 90 days. Additional costs result in additional time.
Tip 13 – Buy cheap
A dividend-paying stock and real estate investing are comparable. The return on investment depends on how inexpensive you purchased the item. However, you must consider the return on investment.
You can spend little money to purchase a modest home in a dangerous area, but you will not make much money from it either. Therefore, focus on acquiring land or an off plan rather than a house. As the year progresses, you buy cheaply, save money, and get more.
Conclusion
Those who are serious about their financial futures would consider real estate an efficient portfolio. One of the best ways to get the financial independence you want is to become a successful real estate investor.
Real estate investing tends to yield more cash flow than the stock market. However, you must exercise caution and listen to real estate investment advice from professionals. With these tips for investing in real estate, you can get started without becoming a statistic of those who have filed for bankruptcy.
Author Name: Liran Koren